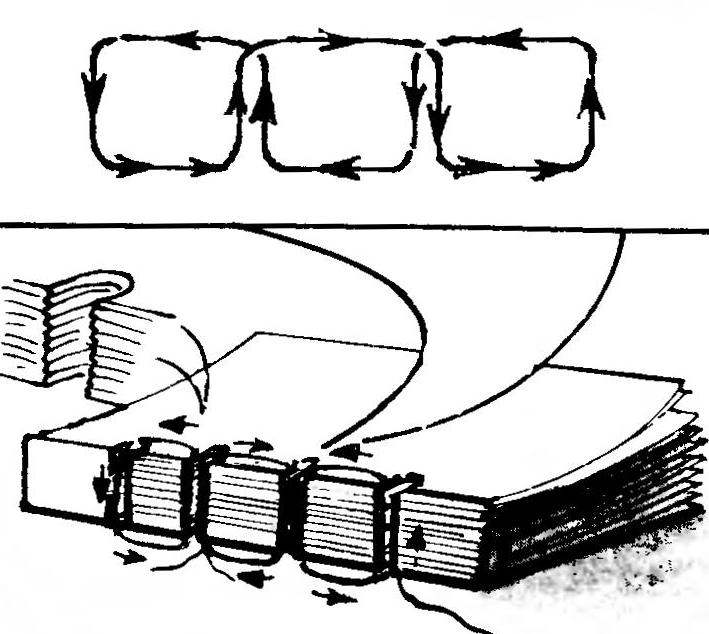 For many years engaged in bookbinding business. Stapling the sheet sets at the root, not sew them, string, inserting in the cuts the block with a depth of 3 to 4 mm sturdy thread in the shown sequence. Then coat the lace with glue— everything works faster and stronger.
O. EVDOKIMOV, Saint-Petersburg
Recommend to read
FROM ZAPOROZHETS — BAGHEERA
a deep fascination with the technique came to me in youthful years, when he began not only to repair the scooter, but to collect them from different old parts. Then, growing up, over to...
E UNDER THE NEW RULES
Judging by editorial mail, does not weaken the interest of students of avtomodelistov to the micro machines of the class AL with actuator. The widespread availability of sports...