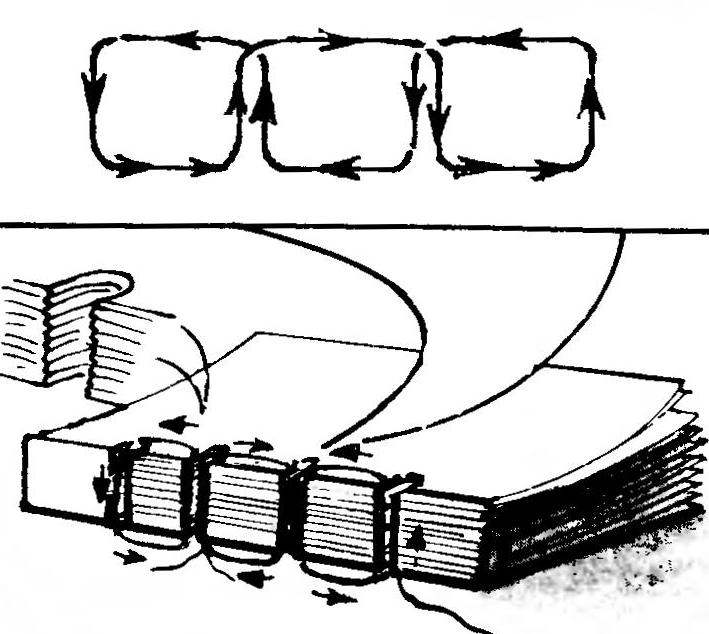 For many years engaged in bookbinding business. Stapling the sheet sets at the root, not sew them, string, inserting in the cuts the block with a depth of 3 to 4 mm sturdy thread in the shown sequence. Then coat the lace with glue— everything works faster and stronger.
O. EVDOKIMOV, Saint-Petersburg
Recommend to read
"DRILLING MACHINE" IN THE SHOP
No, it will, of course, is not about the equipment of the dental office on a production site. However... picture this: a dentist, firmly gripping with two hands the body of the machine...
MACHINE FOR CHARGING NI-CD BATTERIES
The Internet caught the eye diagram of the automatic charger Ni-Cd batteries developed by Yuri Bashkatov. Assembled the circuit on the breadboard — not working. Modeled it on the...