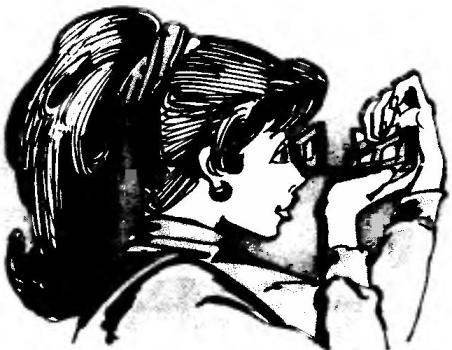 It is no secret that is a massive black and white photographs more and more popular is getting colour image. This is due to the dominance comfortable to shoot and affordable automatic cameras-cameras and the widespread use of fast film development and printing color images.
In this regard, I think, will revive interest in the photo, which did not have such availability of color printing. Because to get on film a reasonable stereo pair, as is well known, and a simple camera; and the effect of watching three-dimensional images even simple scenes with nothing comparable. The only point to the device for such viewing. What I want to offer readers to make their own, since the former design engineer for photokinetic and have the relevant experience.
DVV words about the principle of obtaining stereo image: each eye must see the image of the object obtained with a small displacement. After all, in life we see the world is big due to the fact that pupils are separated from each other at a distance so-called stereomatic is approximately 65-75 mm. Therefore, even if no special apparatus, it is possible and usual to photograph the story twice in a row with a small indentation to the right or left and collect the pair. To view the prints from it to make a simple stereoscope.