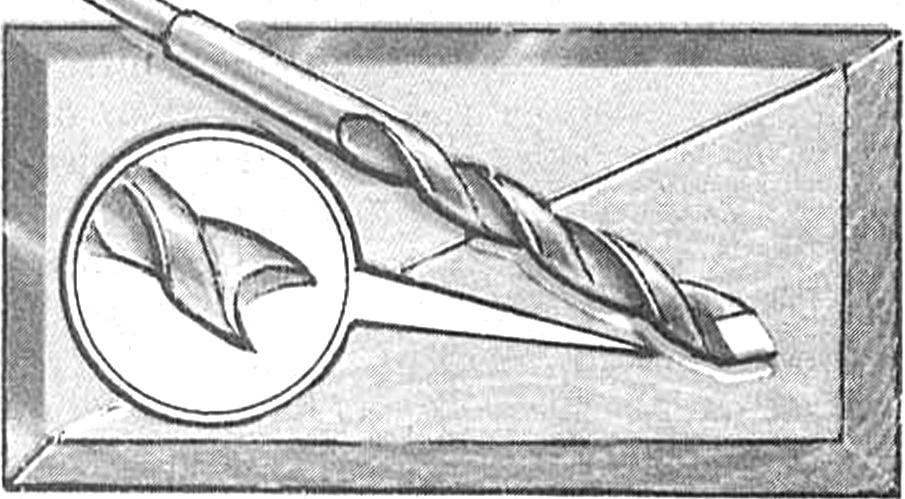 What does a person do when solid food is "too hard"? Goes on soft! Here also it is necessary to do with an old or broken drill bit for metal. Sharpen its end, as shown in the figure, and it long will serve you faithfully, but to work with softer materials: wood, Plexiglas, plastics.
Recommend to read
MODELIST-KONSTRUKTOR 2004-07
IN THE ROOM: Public design office: Vladimir Kudrin. From land - water (2). Small-scale mechanization: V. Martynov. All of the clamshell (6). All cottages: E. Evsikov. The frame......
GLIDER BS-3
"If we turn the pages of aviation history, you will find that most modern aircraft as heavier than and lighter than air born motorless aircraft were gliders, airships — balloons. Motors...