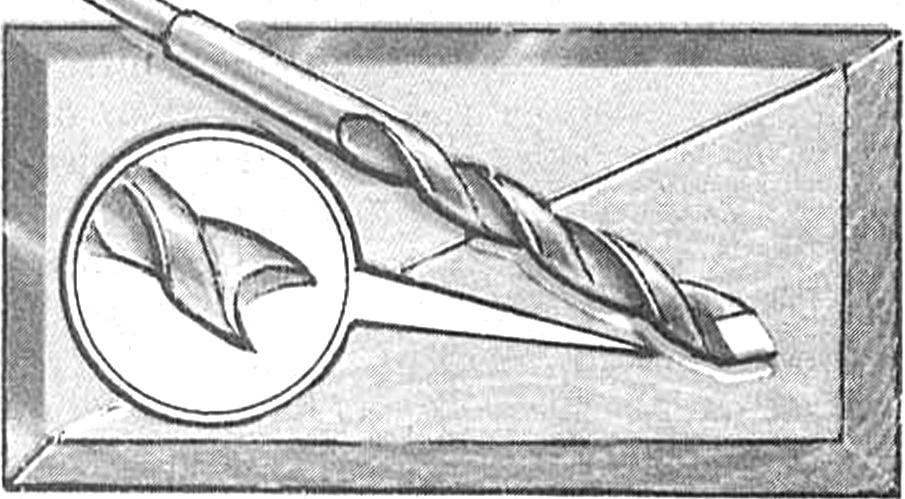 What does a person do when solid food is "too hard"? Goes on soft! Here also it is necessary to do with an old or broken drill bit for metal. Sharpen its end, as shown in the figure, and it long will serve you faithfully, but to work with softer materials: wood, Plexiglas, plastics.
Recommend to read
A COMPASS CUTTER
Carefully cut a circle from the cardboard using scissors is very difficult. To help in this work can usually tsyrkul fixed in his foot, as shown in the figure, a razor blade.
DRILL IS THIN AND LONG
To drill the axial bore of small diameter into a long cylindrical part is not so easy even on the machine — drill was almost certainly "will lead". To gain maybe a simple jig made from a...