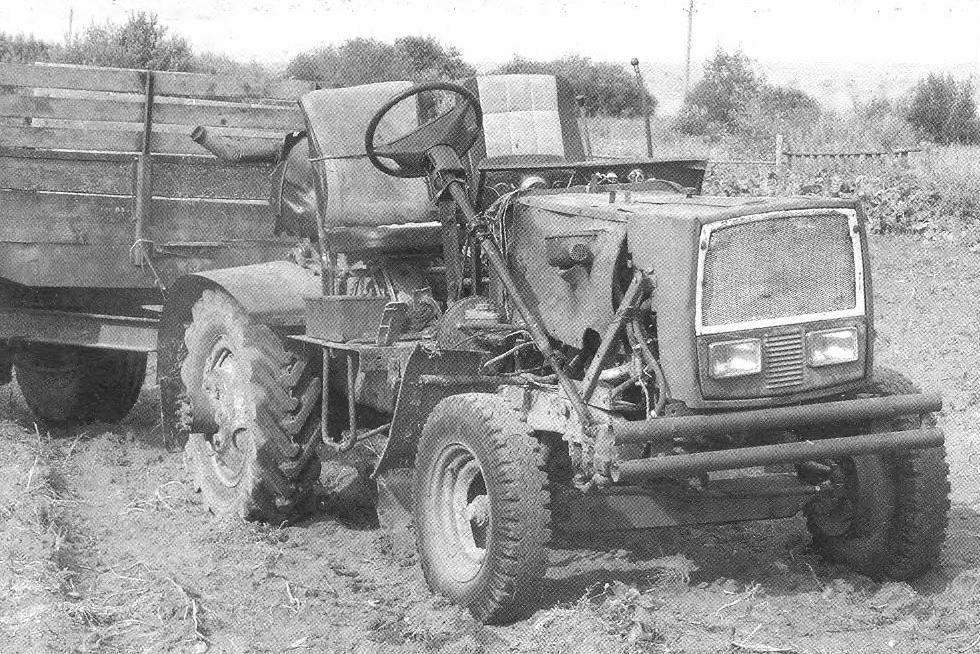 Still, as they say, don't have time to dry the printing ink in the magazine (see "M-K" № 2, 2009) report from Pereslavskogo district of the Yaroslavl region, as a new message — about the craftsmen from the village of Andrianov, nestled on the banks of the river Nerl. At this time, art project, created by the efforts of Evgeny Polukhin, Boris and Alexander Selakovich, is distinguished by its power and more like a wheeled tractor, manufactured at an engineering plant. About scratch from Andrianova says our special correspondent Nikolay Vasilyev.
By and large, the tractor is assembled from ready-made, tailored to fit your needs units. The only improvised explosive device — mounted unit with hydraulic drive.
The basis of the tractor is a gear. Frame for him borrowed from a written off car GAZ-53, pre-zausel the front part under the potato rows (gauge — 1.4 m). From the same machine used a rear axle, however, the self-locking gear from the vehicle GAZ-66, but the wheels took away from the tractor MTZ-82 "Belarus".
The front axle is adjusted from the combine "Niva" — they can still be found on the Russian fields, and wheel him from the car UAZ-469.