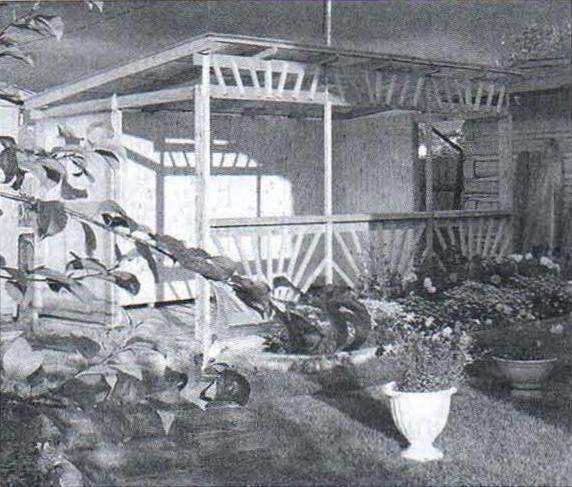 The idea to build the terrace was inspired by the vacant greenhouse dimensions 3×4 m of the old wooden window frames, which stood idle for the second summer season. No need for her was no more, because needs of the family was missing one big greenhouse. The family Council decided to build in its place an open terrace with a transparent roof.
Work began in early June.
In the first stage, carried the soil from the old to the new greenhouses and cucumber beds -what good to disappear! After the completion of this work is the pit depth of 200 mm.