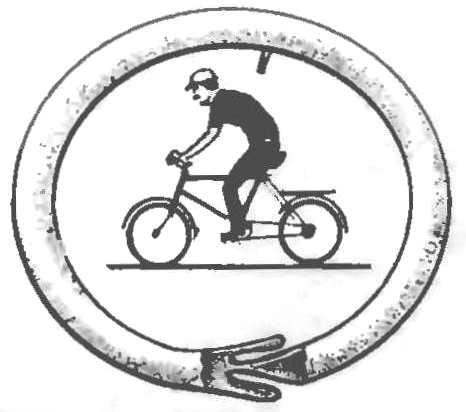 My bike is out of order camera of one of the wheels, and replace it was nothing, the store sold only camera larger diameter. However, the solution is found, and very simple. I brought out the big camera under the bus as bi sliding it to itself (in a place diametrically opposite the spool-valve). Initially feared that this idea is not enough what happens but I go and not the first season.
Vladimir ROGOZHNIKOV, Revda, Sverdlovsk region.
Recommend to read
MODELIST-KONSTRUKTOR 2011-02
IN THE ROOM: Public design Bureau V. Murnikov. BUILDING THE BOAT (2) I. Sergeev. WHEEL SAILING (7) Small-scale mechanization I. Sorokin. POUR WITH THE MIND (10) Firm "I" B....
WALK-BEHIND WHEEL
For simplicity, I decided to make the walk-behind, in-parzych, unicycle, and secondly, on the basis of units, components and parts of various machines manufactured in the factory. Took...