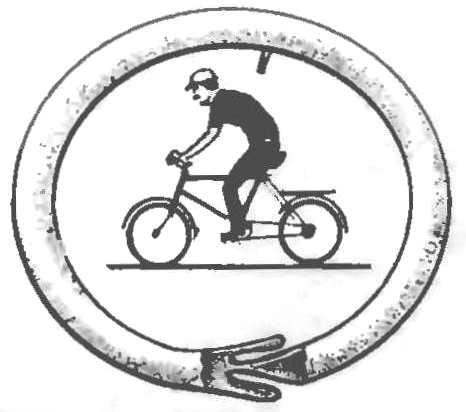 My bike is out of order camera of one of the wheels, and replace it was nothing, the store sold only camera larger diameter. However, the solution is found, and very simple. I brought out the big camera under the bus as bi sliding it to itself (in a place diametrically opposite the spool-valve). Initially feared that this idea is not enough what happens but I go and not the first season.
Vladimir ROGOZHNIKOV, Revda, Sverdlovsk region.
Recommend to read
A STRATEGIC MISTAKE OF THE EMPIRE
It is not easy to assess the situation in the world that has developed after the First world war. The defeated German Empire is the largest country in Western Europe fizzled out in the...
IS-3: THE LAST BREAKTHROUGH TANK
Drafting of a new heavy tank, much superior to commercially produced is-2 on armor protection began in accordance with the decree of GKO No. 5583 on 8 April 1944 and had its prehistory. A...