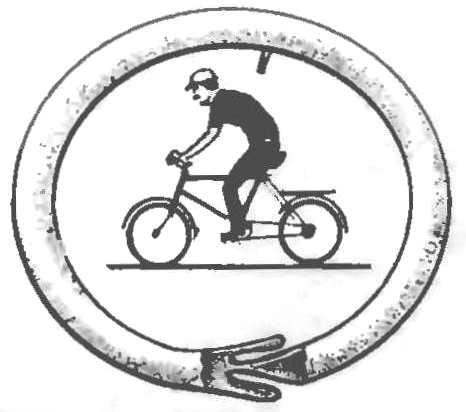 My bike is out of order camera of one of the wheels, and replace it was nothing, the store sold only camera larger diameter. However, the solution is found, and very simple. I brought out the big camera under the bus as bi sliding it to itself (in a place diametrically opposite the spool-valve). Initially feared that this idea is not enough what happens but I go and not the first season.
Vladimir ROGOZHNIKOV, Revda, Sverdlovsk region.
Recommend to read
A SECOND DATE FROM BAIKONUR
Held in early October 2006 from Baikonur 16th world championship flying the sport has left an indelible impression on its participants and spectators, among whom were those who real...
MINI TRACTOR FROM LITHUANIA
The Internet has no boundaries and it brings people together. Especially like-minded people. On the website www.minitraktor.Ork.ru user under the name сеnteur from Lithuania is...