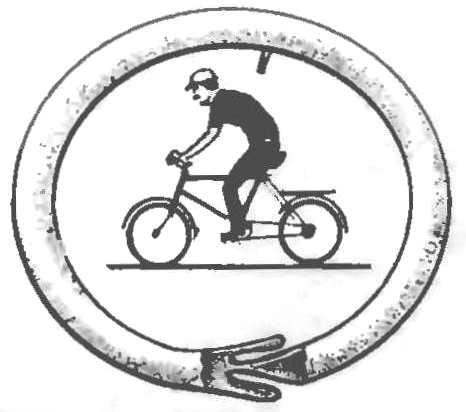 My bike is out of order camera of one of the wheels, and replace it was nothing, the store sold only camera larger diameter. However, the solution is found, and very simple. I brought out the big camera under the bus as bi sliding it to itself (in a place diametrically opposite the spool-valve). Initially feared that this idea is not enough what happens but I go and not the first season.
Vladimir ROGOZHNIKOV, Revda, Sverdlovsk region.
Recommend to read
BUCKET WITH SPOUT
Every owner of a house with stove heating knows that wood is good, coal is better. But somewhat Messier: bring in a bucket and then shovel it into the furnace, no-no, and shake....
EPHESUS-THE SHOVEL
And not only her — any tool with a handle kotorim have to dig or ship with such a handle at one end work much easier. And to make it yourself. Enough to pick up and handle a suitable...