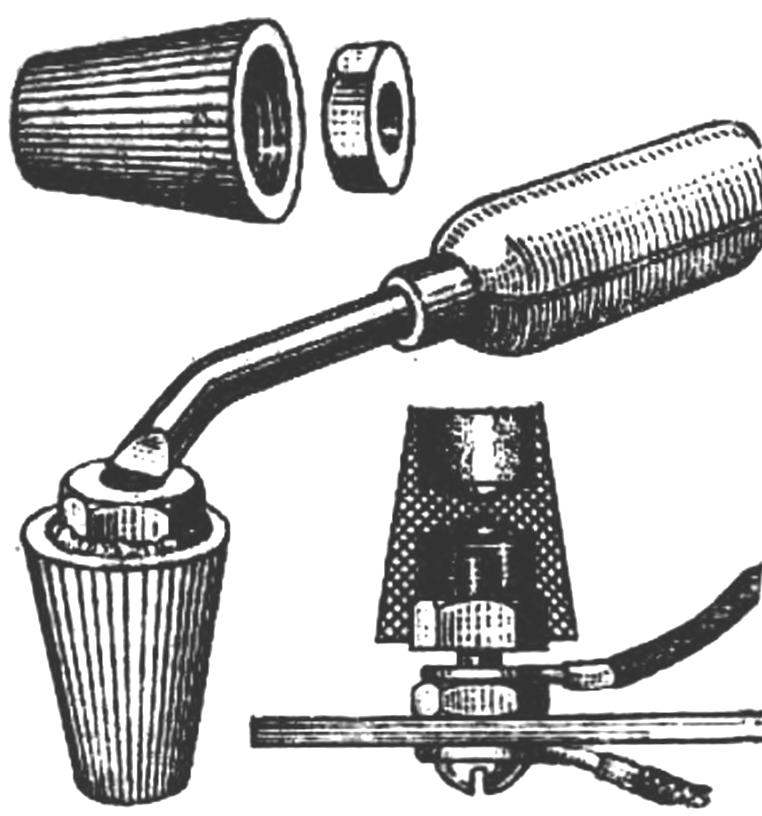 If you need kremowy clip, that you can make in literally five minutes. First of all, taking the cap from any tube — of cream or toothpaste and nut. Put the cap on the table screw hole up and put him on the nut. Carefully heat CE soldering iron — she begins to sink into the softened plastic. Remove the soldering iron and wand align the nut — it needs a little (about 0.5 mm) to protrude. Remains to cool the cap in the water and kremowy clip is ready!
C. SUKHANOV, Podolsk, Moscow region.
Recommend to read
EKSPRESS-OPTIKA
"Bespectacled" they know that most victims are not glass and frame: breaks down on the bridge of his nose, bursts into tight spots. If no spare points, you can use a simple Express...
COMPACT ELECTRO-SOLDERING IRON
I have improved the conventional electric soldering iron. It turned out lightweight and compact (see Fig.), you can carry even in your pocket. It is easy to make and a beginning radio...