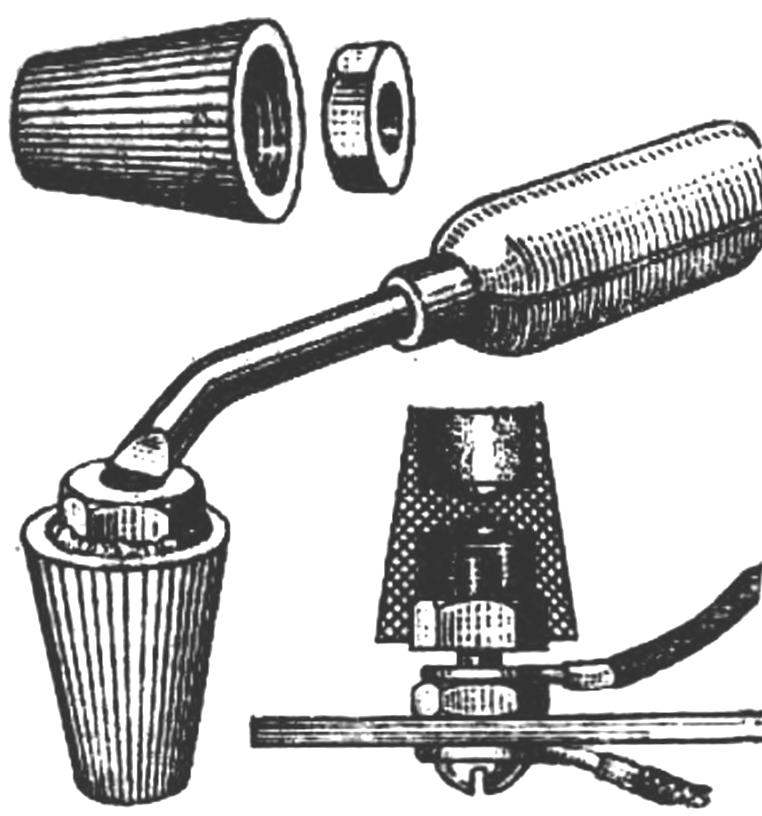 If you need kremowy clip, that you can make in literally five minutes. First of all, taking the cap from any tube — of cream or toothpaste and nut. Put the cap on the table screw hole up and put him on the nut. Carefully heat CE soldering iron — she begins to sink into the softened plastic. Remove the soldering iron and wand align the nut — it needs a little (about 0.5 mm) to protrude. Remains to cool the cap in the water and kremowy clip is ready!
C. SUKHANOV, Podolsk, Moscow region.
Recommend to read
EKSPRESS-OPTIKA
"Bespectacled" they know that most victims are not glass and frame: breaks down on the bridge of his nose, bursts into tight spots. If no spare points, you can use a simple Express...
THE SOLDERING IRON DOESN'T OVERHEAT…
It is known that the temperature of the soldering iron depends largely on the quality of the performed installation. Are particularly bad (if not harmful) to overheat. Immediately...