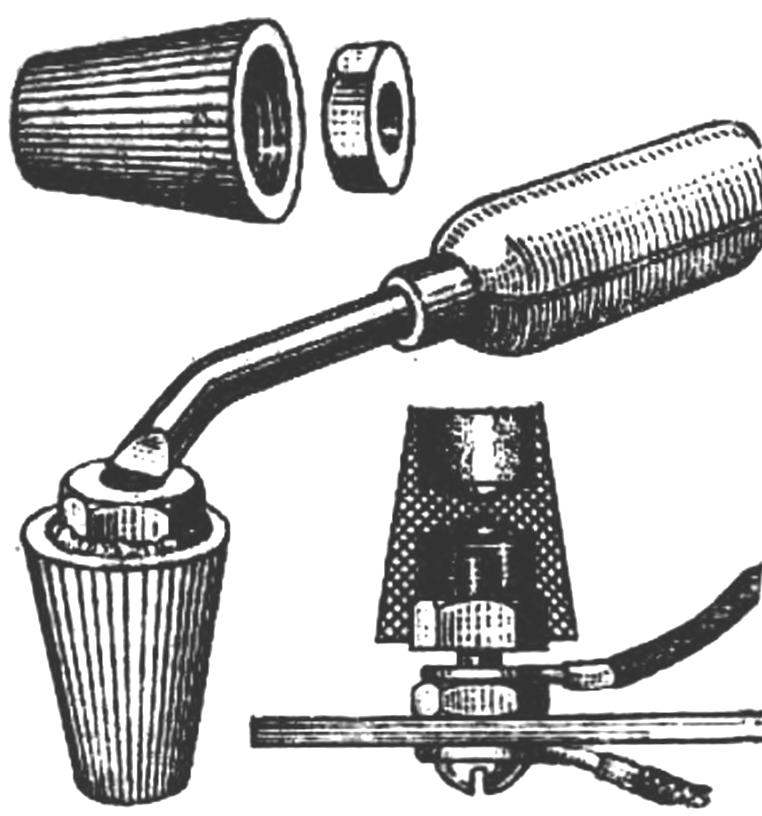 If you need kremowy clip, that you can make in literally five minutes. First of all, taking the cap from any tube — of cream or toothpaste and nut. Put the cap on the table screw hole up and put him on the nut. Carefully heat CE soldering iron — she begins to sink into the softened plastic. Remove the soldering iron and wand align the nut — it needs a little (about 0.5 mm) to protrude. Remains to cool the cap in the water and kremowy clip is ready!
C. SUKHANOV, Podolsk, Moscow region.
Recommend to read
TEREBILO FOR COBS
"Look through with great interest your section on "Small machines": many useful find here Amateur gardeners. I decided to share a simple tool that has served me faithfully for years is...
FLOOR UNDER THE ROOF
When we get a country house, sometimes don't assume that after a dozen years, the once spacious and comfortable, it will be close: first, grow up children, then grandchildren, and the...