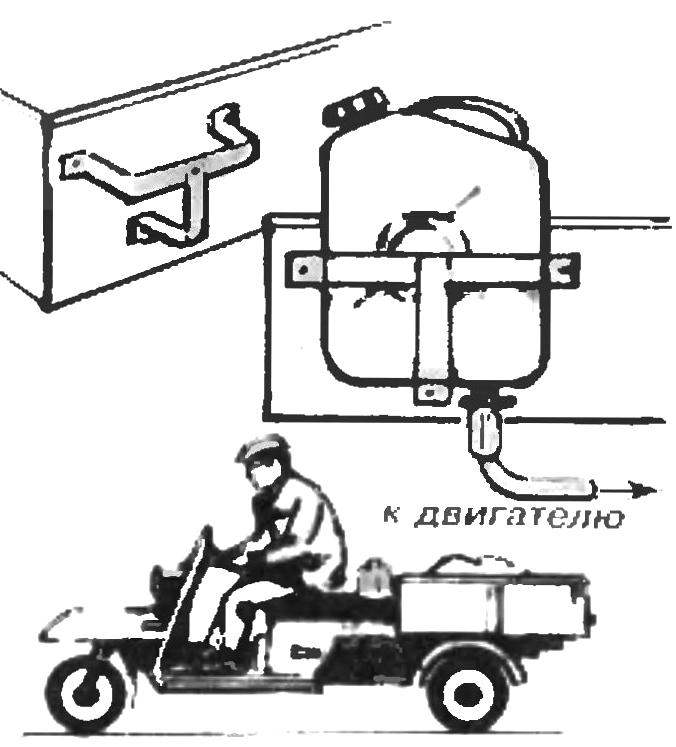 On a scooter
"
Ant" often bursts the fuel tank — because of the rigid attachment, he does not tolerate vibration over a number of years without cost the factory Baku, replacing it with soft plastic. On place shot burst put a bracket from a strip of Hoop irons section 30×2 mm and inserted in him as in the pocket, a white plastic canister with a capacity of 10 l In the tube about drilled drain hole with a diameter of 2 mm. and in the bottom of the canister ustanovit tap the sump aacept it from the inside with the nut. This tank has been very stable damage in addition, thanks to its popuper-araceli it is easy to control the effective fuel level.
S. MUTOVIN, p. Boguchany, Krasnoyarsk Krai
Recommend to read
PLUG IN A HURRY
Often in the manufacture or repair of furniture made of particleboard require dowels of circular cross section. Manually with a knife to whittle them long, and the diameter of turns of...
TABLE-WORKSHOP
Where to store the tools, how best to equip the workplace? To these questions every fan of tinkering responds differently. Want to share the experience easy and compact work area....