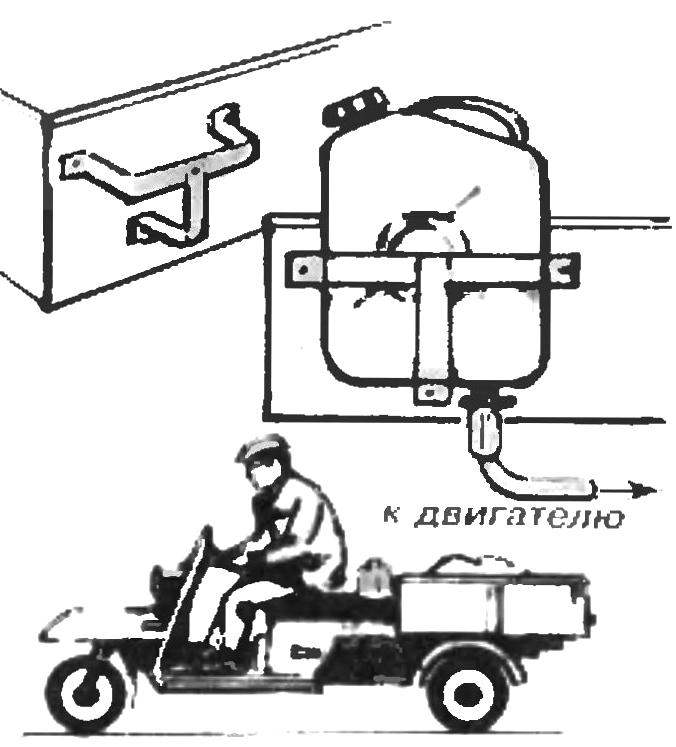 On a scooter
"
Ant" often bursts the fuel tank — because of the rigid attachment, he does not tolerate vibration over a number of years without cost the factory Baku, replacing it with soft plastic. On place shot burst put a bracket from a strip of Hoop irons section 30×2 mm and inserted in him as in the pocket, a white plastic canister with a capacity of 10 l In the tube about drilled drain hole with a diameter of 2 mm. and in the bottom of the canister ustanovit tap the sump aacept it from the inside with the nut. This tank has been very stable damage in addition, thanks to its popuper-araceli it is easy to control the effective fuel level.
S. MUTOVIN, p. Boguchany, Krasnoyarsk Krai
Recommend to read
CHANDELIER CHIZHEVSKOGO — TV
There are electric circuits of high voltage sources for aeroionizatora, which are collected on the basis of the automotive ignition coil. They are all quite simple and easily repeatable....
TORSION ECCENTRIC
The presented design can be used in homemade vehicles (e.g., cars or velomobiles) as a torsion suspension of the wheels. The basis of her supposed domestic the invention.with. No....