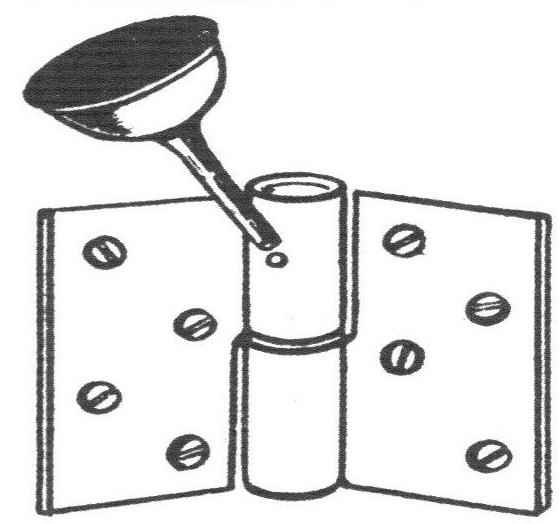 It is known that over time a regular door and other hinges start to creak, and lubricate them from the inside is not so simple: sometimes you have to remove them, which is not always possible.
However, once you drill into the top level loop through hole to the axis, and lubrication is simplified, and the result is excellent: the loop will stop squeaking for a long time.
Recommend to read
ON THE WATERS — THE RHYTHM OF THE WALTZ
Catamaran-vetrohod with hybrid propulsion. Despite the almost complete power supply equipment heat engines, shipbuilders are still hoping to create a workable ship, driven by wind. Only...
THE GERMAN-CONTROLLED TORPEDOES
The development of guided torpedoes to sabotage units of the German fleet was conducted in parallel with the creation of the midget submarines. The first model of this weapon was...