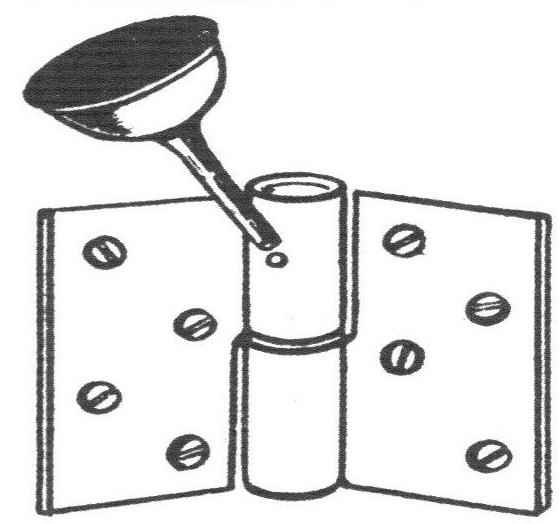 It is known that over time a regular door and other hinges start to creak, and lubricate them from the inside is not so simple: sometimes you have to remove them, which is not always possible.
However, once you drill into the top level loop through hole to the axis, and lubrication is simplified, and the result is excellent: the loop will stop squeaking for a long time.
Recommend to read
HERE'S A SPATULA
We are all accustomed to the fact that the spatulas (tools for applying putty) are smooth metal, plywood or rubber plate. Of course, if you want luted to a flat surface, they can not do...
WALK-BEHIND WHEEL
The proposed development is suitable for plowing the infield with a small plow, loosening the soil using the excavation tool. In addition, this cultivator can perform the planting and...