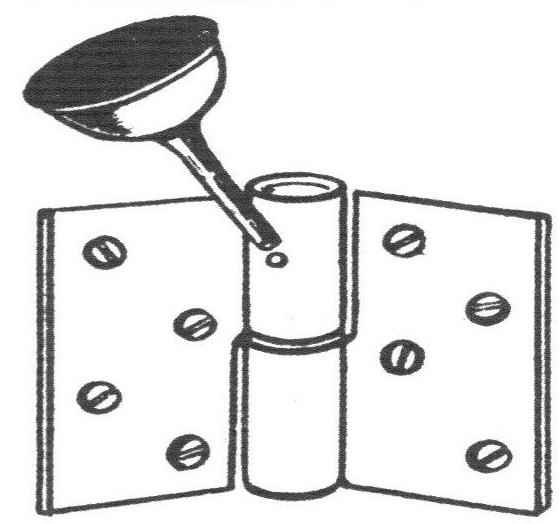 It is known that over time a regular door and other hinges start to creak, and lubricate them from the inside is not so simple: sometimes you have to remove them, which is not always possible.
However, once you drill into the top level loop through hole to the axis, and lubrication is simplified, and the result is excellent: the loop will stop squeaking for a long time.
Recommend to read
SO AS NOT TO CREAK
Even the most Mature person reacts to squeaky door hinges in the house is so unpleasant and irritating they sound. And if the split lubricating door hinges you can without much of a...
…THEN, AND ONE
To remove the door from its hinges is not a problem even one. But to hang it in place quite difficult and with the assistant - it is hard to get both at the same time hinges on...