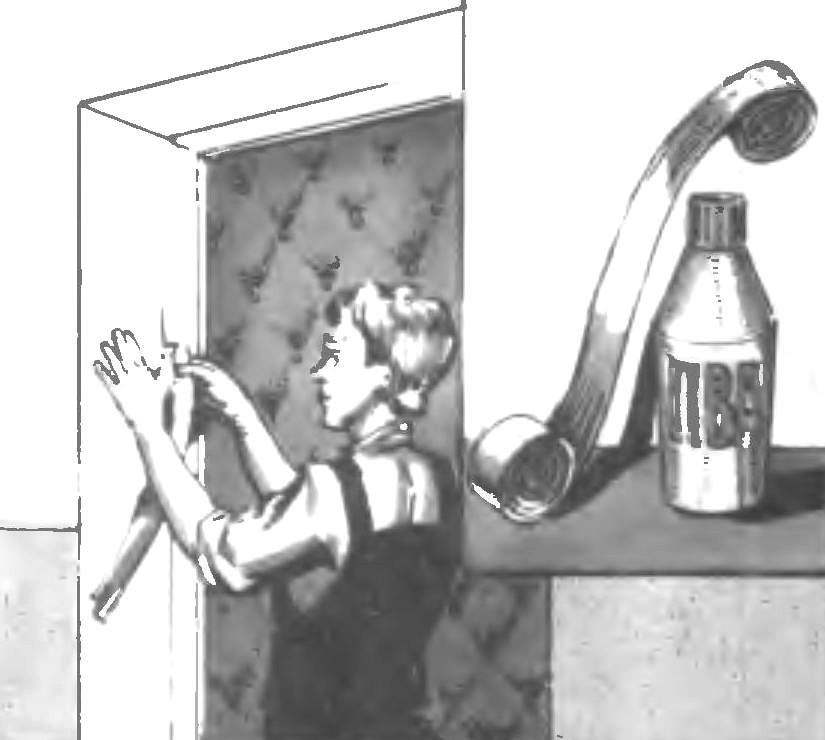 Paper tape glued to the joint between the door frame and the wall, protects the knot from cracking and shedding of plaster. Better to glue or PVA Bustilat.
D. ZVEGINTSEV
Recommend to read
BACKYARD… CIRCULAR SAW
House mansion type, in which there is subsistence farming, with several supporting buildings for their maintenance and repair woodcutting machine called among artisans circular saw is a...
UNDERWATER DIGGERS
Upcoming XXV Congress of the CPSU will summarize the implementation of the ninth five-year development plan of national economy and chart a new rollers of Communist construction in our...