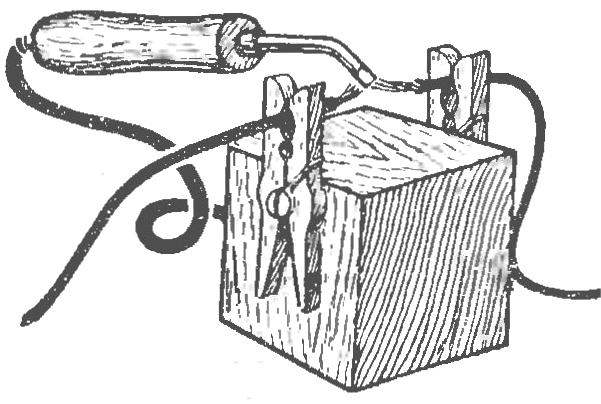 privernuty screws to a wooden cube, to help you quickly and accurately to solder the two conductors.
Recommend to read
ADDING MACHINE FOR "KIDS"
Now, not only in family but also in kindergartens of children of five, six, and even earlier beginning to see the first difficulties addition and subtraction within the initial two or...
MODULE-SET
I have a Studio apartment, and like many with the same conditions I was faced with a difficult problem of rational furnishing his modest living space. To have individual items, for...