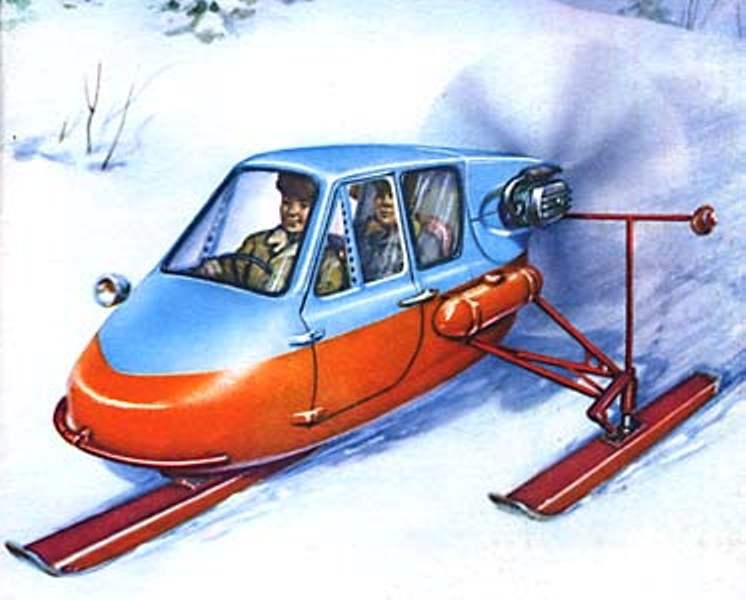 "They are not afraid of obstacles!" this is the motto of our magazine a few years ago began to publish descriptions of the designs of a homemade all-terrain of micro-technology, immediately attracted the attention and then the affection of readers. During this time in our regular sections "Public CB "M-K", "Create, invent, try!", "Competition of ideas" we talked about many unusual and original machines: all kinds of snowmobiles and amphibians, multiwheel and tracked micro cars, motonartah, sports-dirt cars buggy, snowmobile. In this opening year we introduce another interesting development — snowmobile "Triumph", created by the designers-lovers from Saratov O. YAKOVLEV and V. SIDE.
The sleigh, which will be discussed, the second model of our joint construction. The first was made a year earlier and were sort of test of strength and opportunities. The "apparatus" is durable but heavy because of the body, the frame of which we haven't found anything better than ordinary steel pipe Ø25 mi. For the same reason and speed, especially over the snow managed to develop much less than we would like.
It is known that if the carrying capacity of the snowmobile is set in advance, the struggle for speed can go in three directions: improving the efficiency of the power plant, reducing its own weight and a decrease in the resistance force. (The latter consists of slip-resistance and aerodynamic drag.) Therefore, the design and manufacture of the second model snowmobiles, we tried to fulfill two main conditions: to make a car with a minimal own weight and to achieve the least resistance to movement. All this is based on the engine capacity of 25-28 HP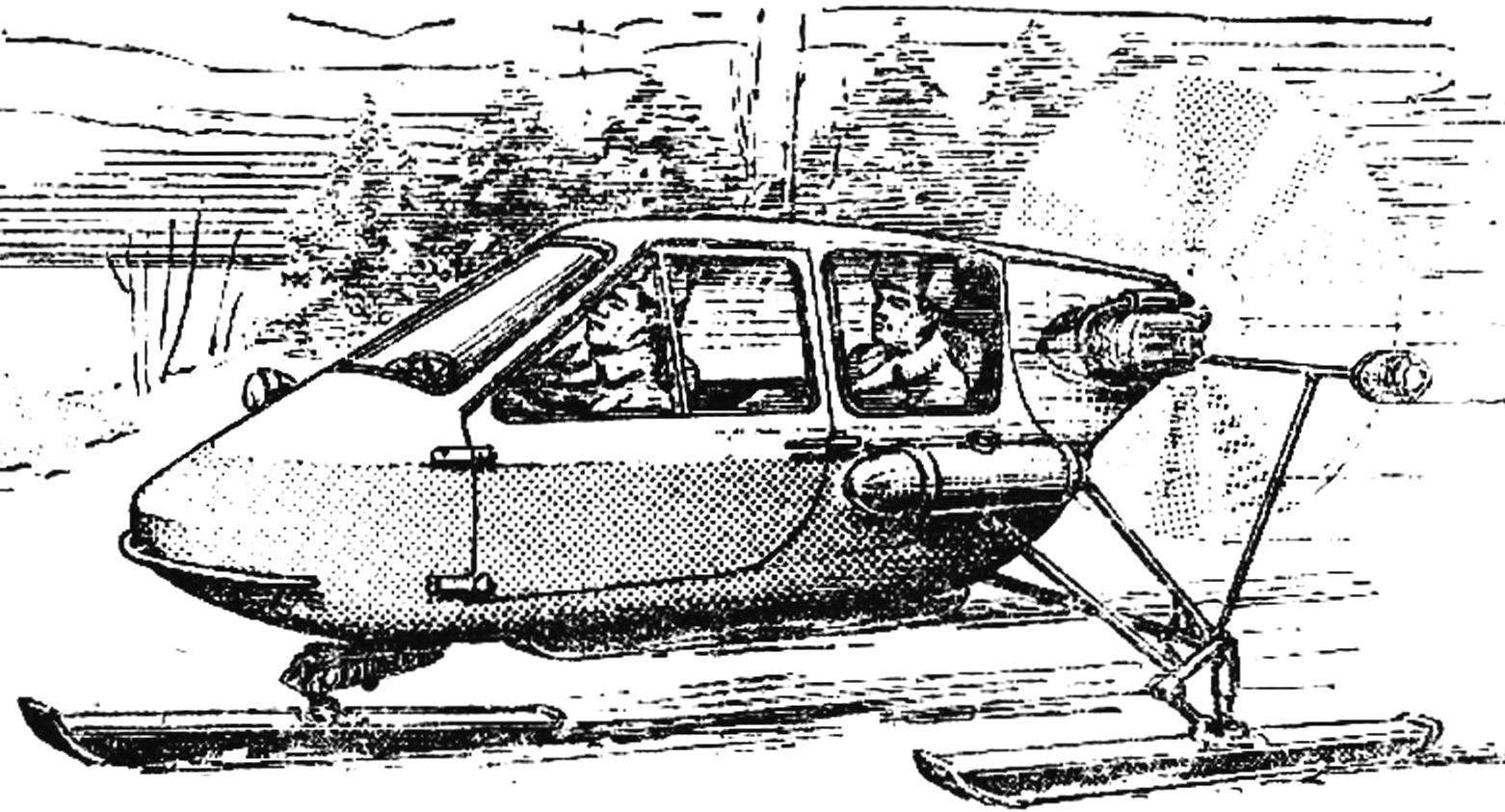 The result is a cutter made according to trehmernoi scheme with the front steering ski.
The overall layout of machines — arrangement of seats, power unit, skiing and other elements that define the alignment is performed so as to provide uniform load distribution on the skis, to lower the center of gravity and closer to the ground the line of thrust of the screw. To prevent car overturning, rear track ski selected large — 1800 mm. all-Metal bearing, single door exterior riveted sheet duralumin. Its basis is tapering in height in the direction of the front beam. Its upper part is the floor, passing in the rear seatback, the bottom forms a bottom. The power pack contains 8 frames and 11 stringers. From bulkhead No. 5 stringers double symmetrical axis of the body. To facilitate them to make a hole whose edges to increase the stiffness of the flanged 45° angle. Four holes Ø110 mm in the floor of the body had to break to bring the riveting tool (support) for fastening work in tight spaces.
The carrier portion made of sheet duralumin brand D16T with a thickness of 1 mm. For connections of elements used bent corner profile 16X16X1,5 mm of material AMG6.