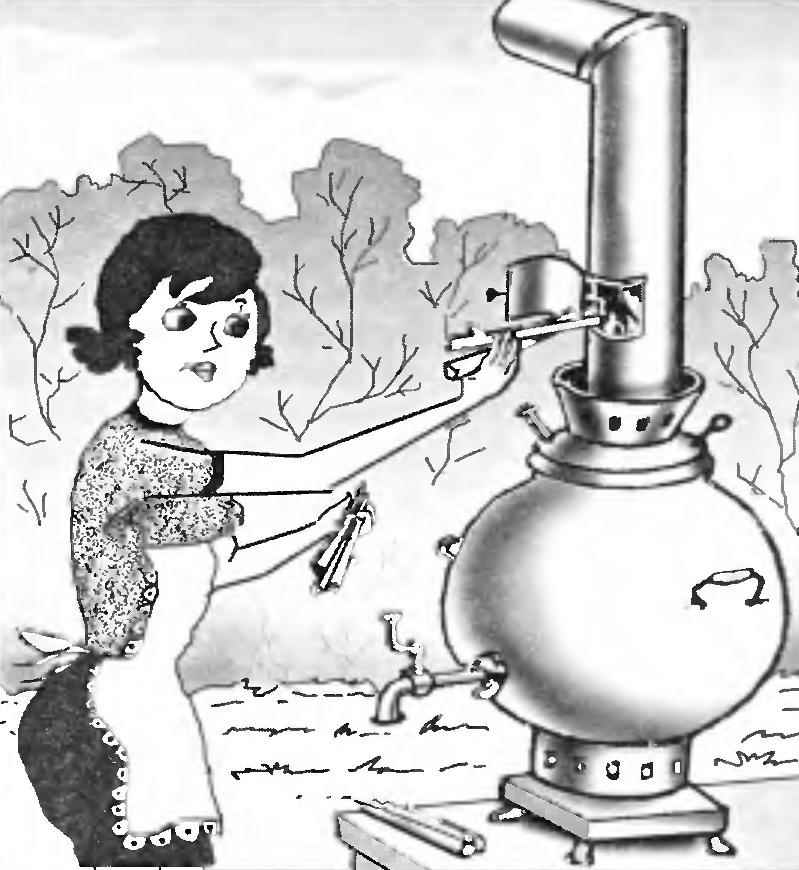 The samovar is again becoming popular, and in suburban areas preferred not electrical, and "wood", with exotic incitement with the old boot and the invariable pipe, providing the necessary traction.
If you make the trumpet such a door—can easily be added to kindling and chunks, without interrupting the combustion process.
Recommend to read
IN THE HALL AND IN THE FOREST
For making models are used, the stems of cereals: oats, rye, barley, Timothy and reeds.   The FUSELAGE consists of two parts. The first is a stalk of straw Ø 3-4 mm, the second...
TURNING CURTAINS
In interior décor - be it a city apartment, rural or country house — most especially functional and decorative role plays different draping: all kinds of curtains; curtains and Drapes...