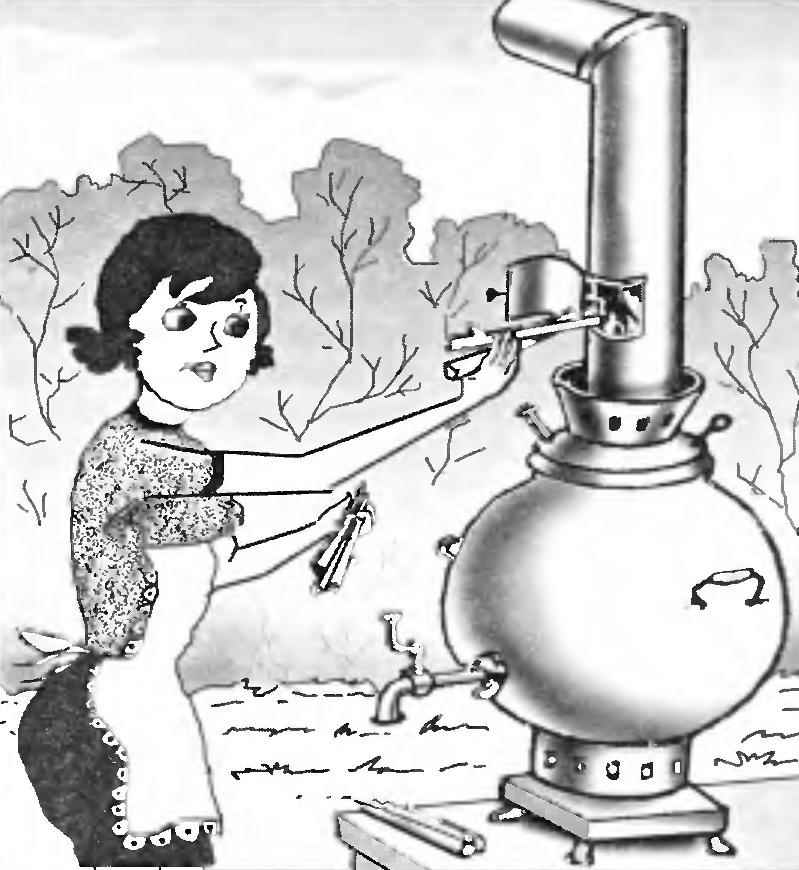 The samovar is again becoming popular, and in suburban areas preferred not electrical, and "wood", with exotic incitement with the old boot and the invariable pipe, providing the necessary traction.
If you make the trumpet such a door—can easily be added to kindling and chunks, without interrupting the combustion process.
Recommend to read
HOMEMADE ANVIL
...is necessary for anyone who makes anything out of metal. But where to take it? Turns out it can be made from a piece of old rail. It is enough to cut autogenous cutting unwanted...
AT A GIVEN DEPTH
Working with woodwork, often having to make cuts at a certain depth under the grooves, joints. If they have to perform a lot, they should set on the saw kind of stop depth. He is going...