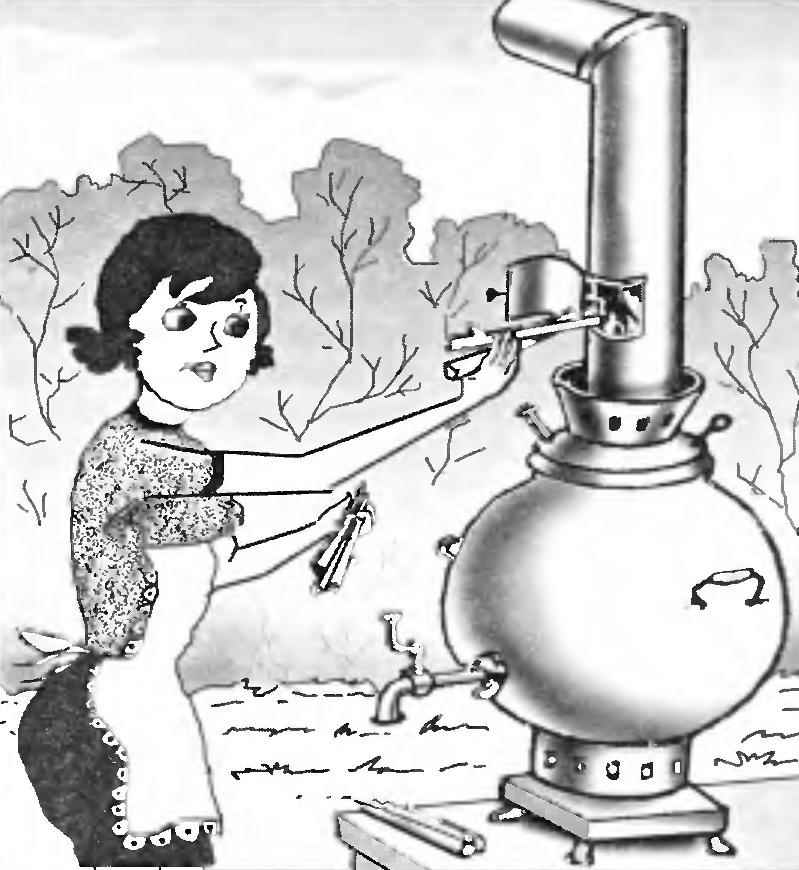 The samovar is again becoming popular, and in suburban areas preferred not electrical, and "wood", with exotic incitement with the old boot and the invariable pipe, providing the necessary traction.
If you make the trumpet such a door—can easily be added to kindling and chunks, without interrupting the combustion process.
Recommend to read
"GUILLOTINE" FOR THE FRUIT
Delicious, fragrant Apple-pear. And vitamins not deprived. But with the safety of these fruits until next harvest problems, and sometimes considerable. But out drying, pickles jam and...
TABLE-CLAMSHELL
After construction work in the suburban area is over, usually remains a lot of unused material: bars, rods, metal profiles, pipes. All this will be useful in further equipment built...