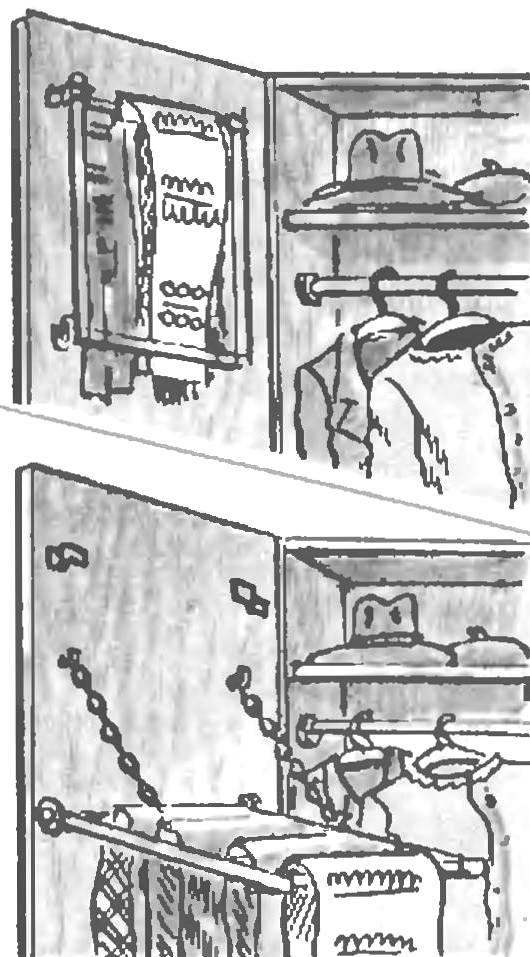 Additional shelf mounted on swivel brackets on the inside of the door hanging closet or pantry can not only increase the number of stored items but also facilitate the search for the desired outfit.
Recommend to read
FOOT IN AID
To remove or hang on the door hinges alone — for many, this becomes an intractable problem. Make the device shown in the figure, and the case will move forward.
…THEN, AND ONE
To remove the door from its hinges is not a problem even one. But to hang it in place quite difficult and with the assistant - it is hard to get both at the same time hinges on...