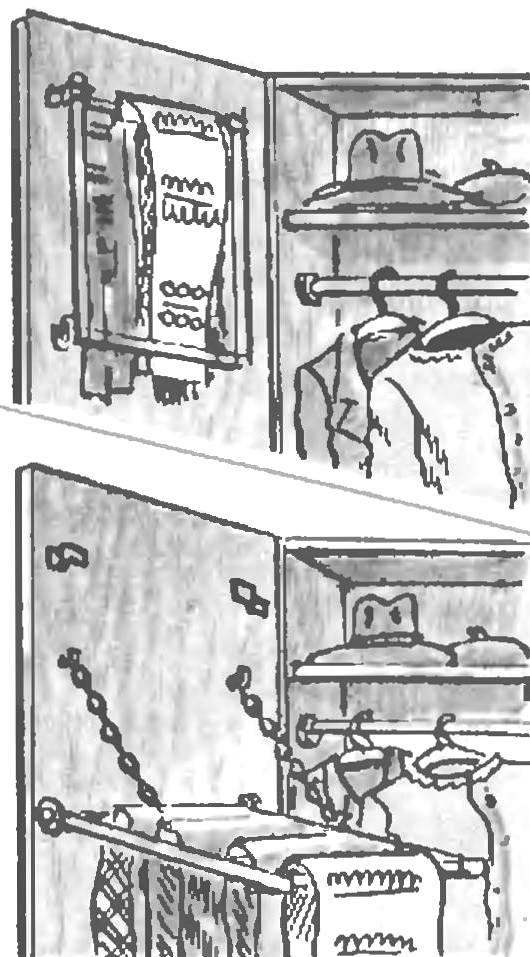 Additional shelf mounted on swivel brackets on the inside of the door hanging closet or pantry can not only increase the number of stored items but also facilitate the search for the desired outfit.
Recommend to read
TIME TO REFURBISH THE WINDOWS
In a city apartment, a dacha and in a garden house wooden window frames periodically require ponovleniya & painting, glass — coating or replacement if cracked or broken. All of this...
BOAT-SAMOLETY
The student design Bureau of our universities and colleges had a lot of interesting technical innovations. Most of them are audacious alloy of thought and rigorous scientific analysis....