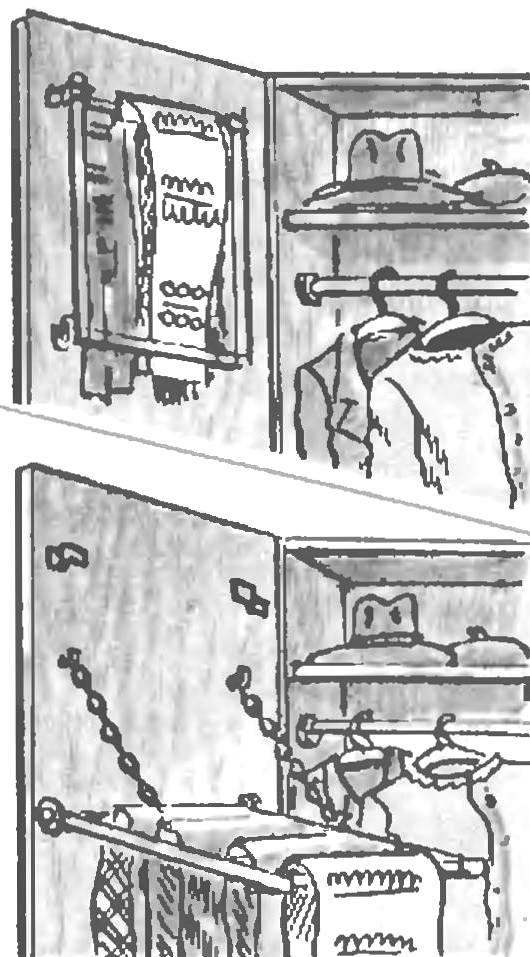 Additional shelf mounted on swivel brackets on the inside of the door hanging closet or pantry can not only increase the number of stored items but also facilitate the search for the desired outfit.
Recommend to read
HANGER-A MYSTERY
Do this for your son and he with the great pleasure will come to her and hang my towel. Because the hanger is this one with a secret. There are no hooks, arms-shoulders, and bring him a...
IN THE BANK — WASHERS
In one of the sets of tips (see "M-K" No. 2, 1983) I was drawn to the shelf of cans. The fact that I have two years successfully used similar stacked "piggy Bank" for storing small parts...