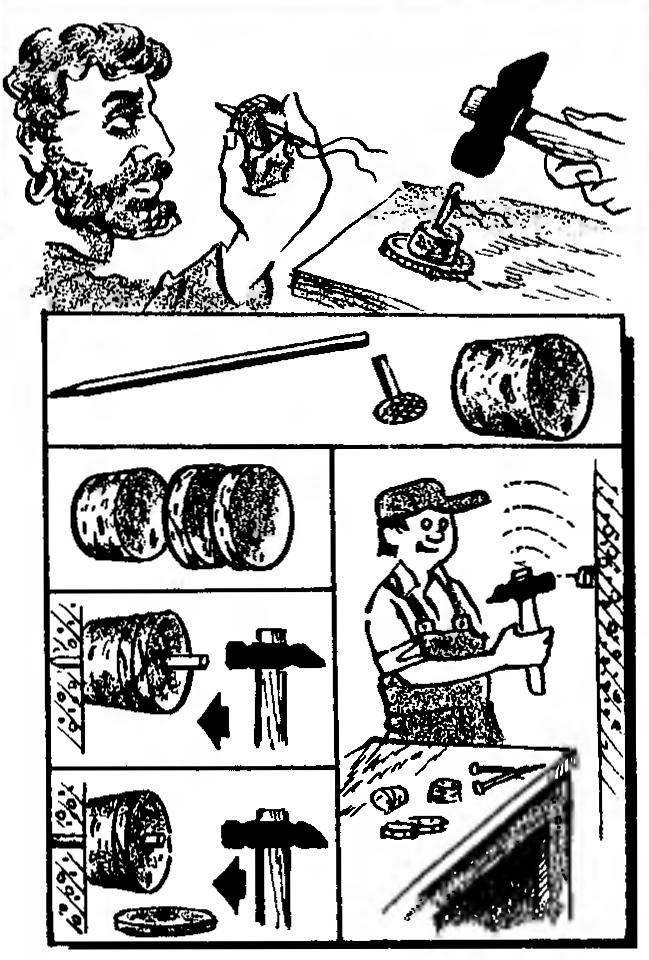 Famous old Gypsy method of punching out coins with a needle through a wine cork, held tightly to the coin. It turns out, this way you can hammer a nail into a concrete wall. But for this you need the tube cut into three parts, which are removed as clogging. It is clear that the nail is necessary to bite off the cap to let remove part of the tube.
Recommend to read
DELICATE HAMMER
To straighten dents on the tin, usually use a rubber or plastic mallet, because metal drummer would leave sunken footprints in the soft material. If mallet is not at hand — you can use...
FORMWORK — STRUBTSINKU
When the need arises to make a concrete column or some other vertical structural element, for fastening the boards of a timbering used a variety of means at hand: wire, nails, all kinds...