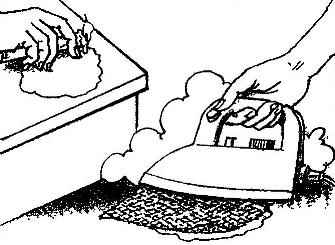 On the polished surface of furniture, often there are whitish spots (e.g. from a hot object), which spoil the view.
To get rid of them: rubbed the stain with wax, cover with loose paper sheet type blotting paper and gently… iron iron with thermostat.
Recommend to read
A VERY OLD FRIEND
City bus ZIL-158. In the postwar years for urban transportation used mainly the bus ZIS-155, which was produced from 1949 to 1957. But in the mid fifties it became clear that these...
BRUSH FOR POLISHING
  It will be a good helper in all cases where any surface is necessary to impart roughness. For example, to glue ceramic tiles on painted with oil paint the wall. You take a plate,...