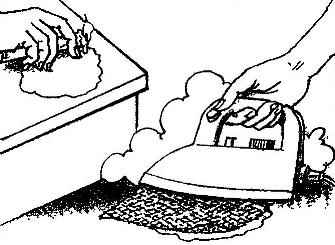 On the polished surface of furniture, often there are whitish spots (e.g. from a hot object), which spoil the view.
To get rid of them: rubbed the stain with wax, cover with loose paper sheet type blotting paper and gently… iron iron with thermostat.
Recommend to read
IN THE AIR "SCHEMATICA"
Elegant appearance, ease of fabrication, lack in construction materials in short supply, good flight characteristics are qualities that distinguish a schematic model of the airframe...
PLANE FOR TWO
Since the days when "Tsar Peter arapa married", carpentry work associated with a large number of planing boards or timber, produced a two-handed plane. Such a tool would no doubt be...