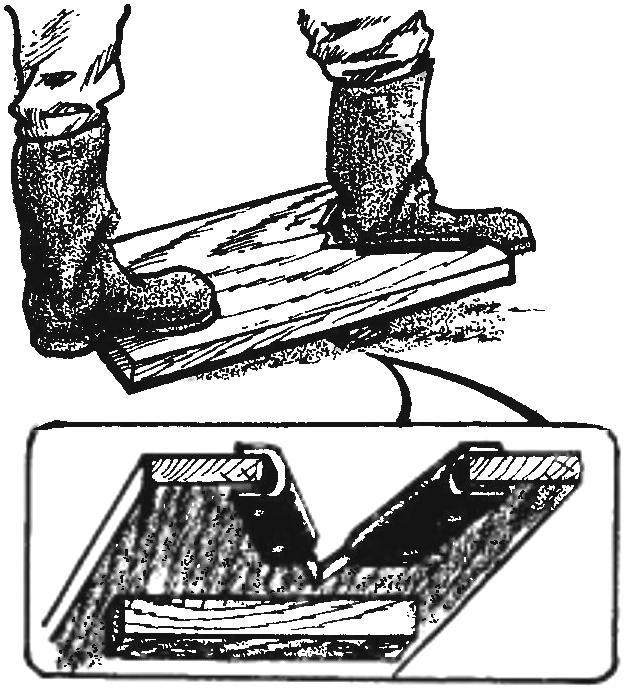 A simple device consisting of a Board with a cutout, makes it easy to remove the tight boots. To give the required level from the floor under the Board attached to a wooden block, and the neckline is edged cut rubber tubing to avoid damage to the shoes.
Recommend to read
THE FIRST SHIP OF THE FIRST OF THE ADMIRALTY
"Eagle" - the first Russian two-decked warship was built in 1669. The shipyard was laid in the village of Dedinovo, 26 km from Kolomna. This place is on the left Bank of the Oka river at...
FLYING "SAUCERS"
Victor E. Marina from Rostov-on-don from a young age engaged in the construction of models of free flight. In recent time, leading a circle of aircraft modeling on obsut, he became...