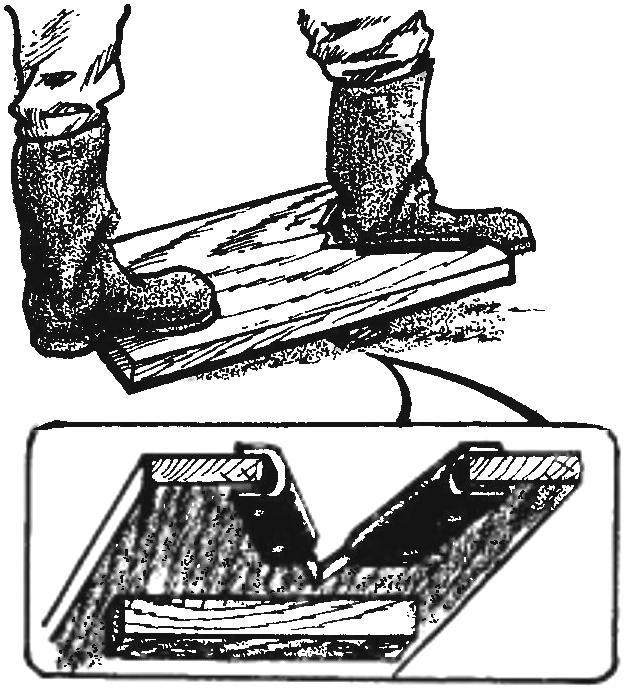 A simple device consisting of a Board with a cutout, makes it easy to remove the tight boots. To give the required level from the floor under the Board attached to a wooden block, and the neckline is edged cut rubber tubing to avoid damage to the shoes.
Recommend to read
NEAT "LAZY"
The one who washes the floors with the help of this simple device for clamping the cloth, knows the ends of the metal sticking pose a danger to the furniture: if there is careless...
"WE NEED BOOTS HEM"
Any new boots at the beginning, on one foot, because they are made on the same block. And the first time they have to break in order to mold them left and right. But it will not do in...