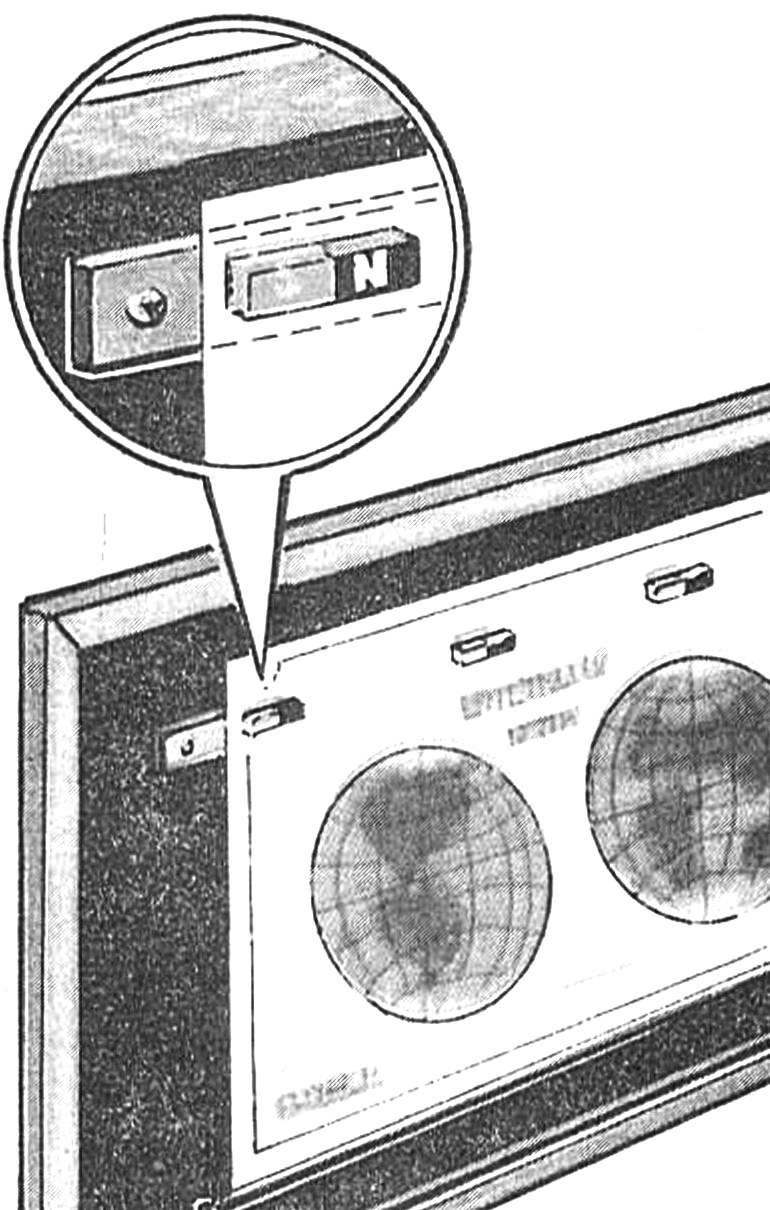 Short age pushpin! Careless movement or too rigid Board and the button breaks or bends. There are many various designs of holders for posters and maps — from the simplest (e.g., dozens privernutyh to the wall with clothes pegs) to quite complex. Recommend one method of fixation. This will require a steel strip with a thickness of 1 to 1.5 mm and a width of 20-30 mm and a dozen magnets such as magnetic door latches. Steel strip fixed by screws in the upper part of the chalkboard, but to secure the poster, it is enough to apply it to the strip and to press a magnet. The paper thus securely hold the magnetic forces of darkness.
I. ANASTASIEV, Moscow
Recommend to read
FEATHER FOAM FROM…
One who often works with paper and ink, it is recommended to do simple drawing tool simplifies many design works. In principle, it is a cross between a poster with pen and brush. To make...
WITHOUT WETTING THE HANDS
The wall of the tank is often covered with the inner side greenish tinge. It is usually removed with a scraper, not releasing aquarium. Thus inevitably damaged plants, turbid water. The...