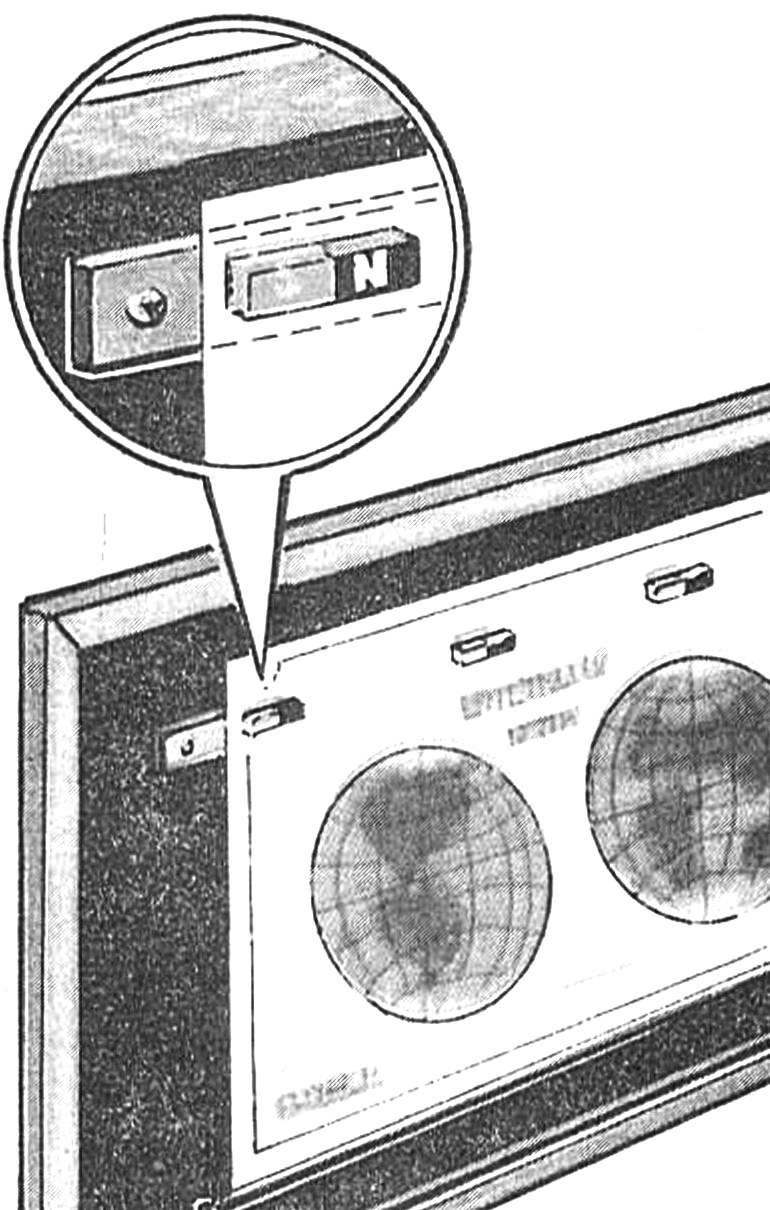 Short age pushpin! Careless movement or too rigid Board and the button breaks or bends. There are many various designs of holders for posters and maps — from the simplest (e.g., dozens privernutyh to the wall with clothes pegs) to quite complex. Recommend one method of fixation. This will require a steel strip with a thickness of 1 to 1.5 mm and a width of 20-30 mm and a dozen magnets such as magnetic door latches. Steel strip fixed by screws in the upper part of the chalkboard, but to secure the poster, it is enough to apply it to the strip and to press a magnet. The paper thus securely hold the magnetic forces of darkness.
I. ANASTASIEV, Moscow
Recommend to read
HONDA CR-V 2006
The first multi-purpose four-wheel drive car with the name HONDA CR-V was released in 1995 and in 11 years of mass production sold in 160 countries with a circulation of 2.5 million...
WITH THE BRAND OF "UT"
In the fields of student production teams s the collective farm named after civil war hero Peter Redneck way to find a car. With the appearance of the tractor as the tractor. But look...