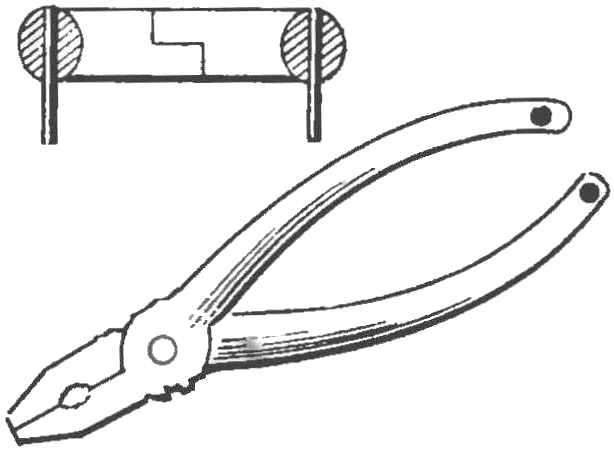 the Owners of the most different techniques faced with a secret or castellated nuts. You can make a master key from an ordinary pair of pliers. For this purpose, the ends of the handles of the drilled holes and press-fitted steel pins there (you can use the shell drill 4 mm). Such upgraded pliers like a wrench will help loosen any nut.
W. PIGANOV
Recommend to read
PARITEL ' CLASS F1А
What models of gliders was not in the sky above the sports airfields! Short-tailed side by side with these, whose stabilizer it seemed unreasonably far related from the wing, the search...
"LATE FLOWERS"
The situation by the end of 30-ies of the cruising forces of the Soviet Union, very much like the case of bygone days when the country was an Empire and was called Russia. Stalin and his...