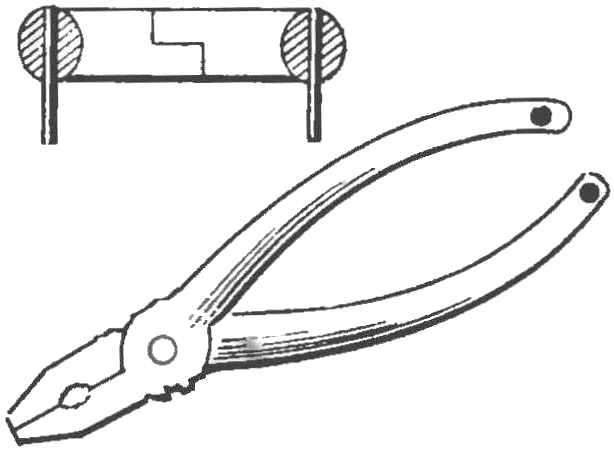 the Owners of the most different techniques faced with a secret or castellated nuts. You can make a master key from an ordinary pair of pliers. For this purpose, the ends of the handles of the drilled holes and press-fitted steel pins there (you can use the shell drill 4 mm). Such upgraded pliers like a wrench will help loosen any nut.
W. PIGANOV
Recommend to read
Horned adjustable
This upgraded wrench I use for many years and I think it is very convenient. Drill a hole and his lips pressed to two steel pins, I was a versatile tool to unscrew and also hidden castle...
SCREWDRIVER FOR CRACKS
In a small space is much easier to work here is a homemade t-shaped screwdriver. Take a hexagonal rod or pin (with a few wrapped on her nuts) and undercut one end, giving it the shape of...