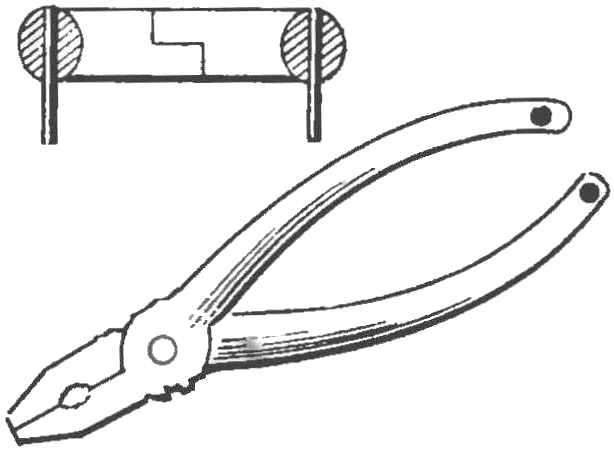 the Owners of the most different techniques faced with a secret or castellated nuts. You can make a master key from an ordinary pair of pliers. For this purpose, the ends of the handles of the drilled holes and press-fitted steel pins there (you can use the shell drill 4 mm). Such upgraded pliers like a wrench will help loosen any nut.
W. PIGANOV
Recommend to read
TO WASH WITHOUT THE RISK OF
When washing Windows in the apartment, the main problem is to get to the outer top of the glass. Some desperate Housewives dare to reach them, with cords of climbers, and securing the...
VARIABLE RESISTORS WITH TAPS
often need Amateurs with a passion for designing low-frequency amplifiers. But in the sale they are not always. The solution? To make a simple potentiometer with taps. For this it is...