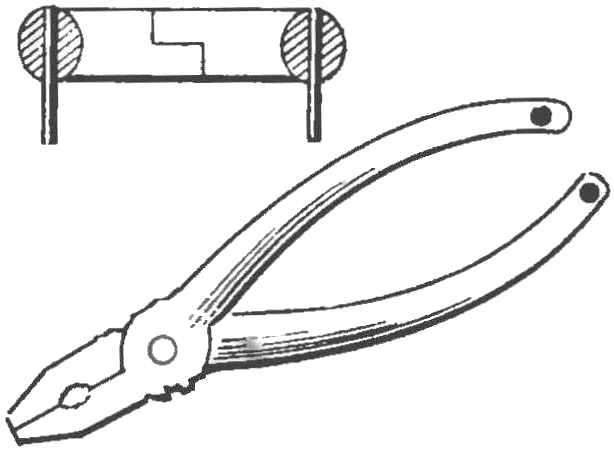 the Owners of the most different techniques faced with a secret or castellated nuts. You can make a master key from an ordinary pair of pliers. For this purpose, the ends of the handles of the drilled holes and press-fitted steel pins there (you can use the shell drill 4 mm). Such upgraded pliers like a wrench will help loosen any nut.
W. PIGANOV
Recommend to read
"BIRD" IN THE SKY
The need for such airplane appeared when our young conovici already know the basics of management "phanerogam", and for them it is time to explore the simplest aerobatics. "Tit" (so was...
THE LENS IN THE BAG…
If you are going to travel, a tourist photographer carefully selects and packs its fotoscaseira. From a wide variety of fixtures, optics and assistive devices with you is the most...