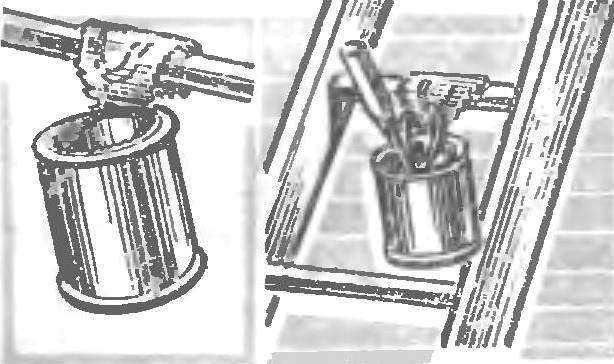 Approach the stairs with a bunch of tool in the hand — no problem. And here is how to work with them at the top: you never know what you might need — screwdriver, pliers, side cutters. There is help out an ordinary tin can. Bend a hook cover for suspension on a ladder crossbar — and you will be a kind of instrumental.
Recommend to read
MODELIST-KONSTRUKTOR 1991-03
CONTENTS: Addresses NTTM: N. Kochetov. Adults become (1). Public KB "M-K": A. Muravlev. "Rainbow" - a velomobile (5); V. Antsev. Start into the wind (8). Armor Collection...
NOT TO THE BARREL
Interior doors usually do not reach the floor, and it walks on feet draught, and the door slams, especially if the window is open. Cold in this room residing. Glue two of the foam...