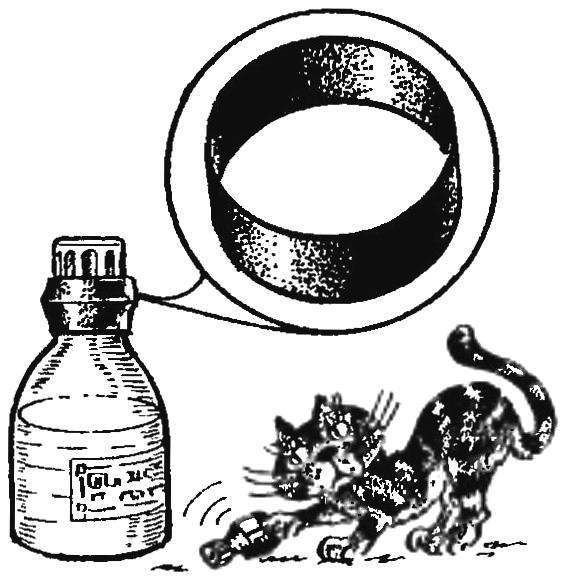 The magazine offered rings from rubber gloves to use for the "tying" of packages. You can use wider rings for sealing the junction of bottle-stopper — is of the Board fluff clay, because he is with the hours that use can get into the contents. Tried to apply the rings of the gas tube, but they dry quickly and become brittle.
Recommend to read
THE PLASTIC "DIAPER"
Like a baby in her wrap... instrument, and in this fold it is convenient to carry and easy to store. And minimized packaging does not even need tying: itself biases, since it is obtained...
BELTS GLOVES FROM
An open belt is rubber ring at the tape recorder or a player — it happens not so often, but because surprised. However, a good housewife can always find an old rubber glove. Select the...