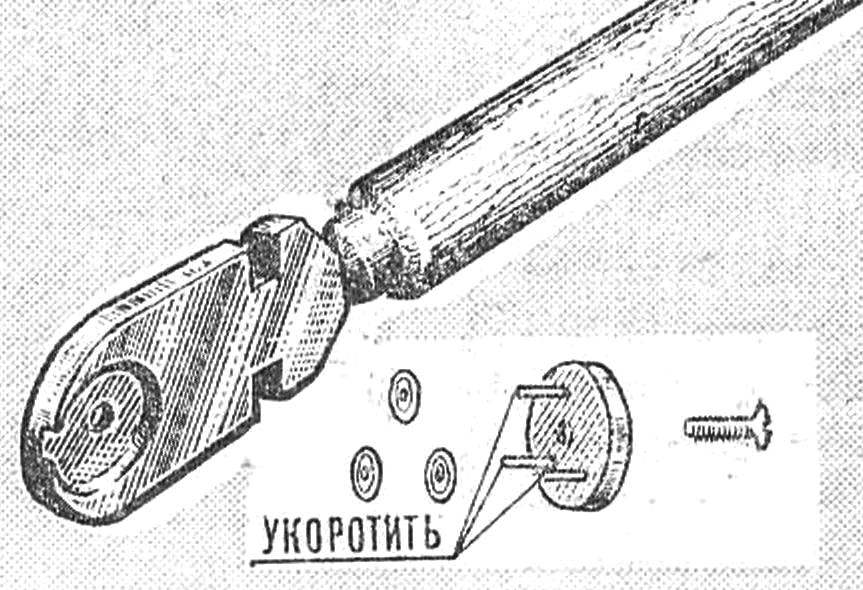 The glass cutters with carbide rollers are widely used by home craftsmen. But those who work with glass often still prefer the diamond. And it's not just more sharpness and hardness of tool: carbide have a slight drawback — the increased axial play of the rollers. To correct this defect a few minutes. Disassemble the cutter, loosening the screw and removing the rollers. Then shorten the axis 0.5—1.0 mm so that after Assembly of the rollers had a minimal axial clearance. Timely lubricant liquid lubricating oil will ensure their free rotation.
L. PROCH, Ivano-Frankivsk
Recommend to read
…AND GLASS CUTTER — LIKE NEW
Zatulovskaya glass cutter with carbide rollers can return to its former performance. Usually, the cutting edges of the rotating rollers wear unevenly. If they are fixed in position, in...
RESCUE WET PAPER
Even with a good glass cutter is not always exactly separated cut piece of glass. However, if along the barely noticeable risks left by the carbide roller tool to make the tape wet paper...