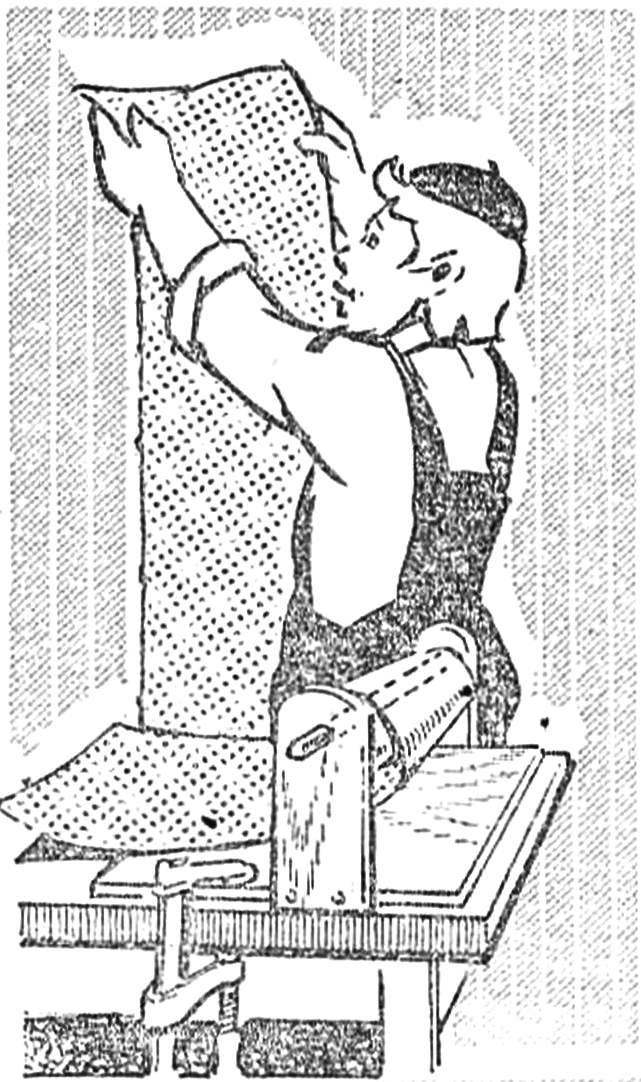 Indeed, it is much easier to work with rolls of Wallpaper when they are pruning and cutting, if to use here such a simple device, fixed on the table using a clamp. It consists of a Board on the base and the two ears to him. Roll, as if on a spit, is put on a freely rotating stick.
Recommend to read
DWARFS THE WHEEL OF THE KINGDOM
Was close on the streets of big cities in many countries. Cars almost RUB against each other. The speed of the traffic flow often barely exceeds walking speed. But just watch — in a...
"AUTONOMOUS LIFE" MFP
Multifunctional device consisting of copier, printer and scanner (hereinafter, MFP), it is useful not only for home or office desktop. In practice, there are times when a copier, printer...