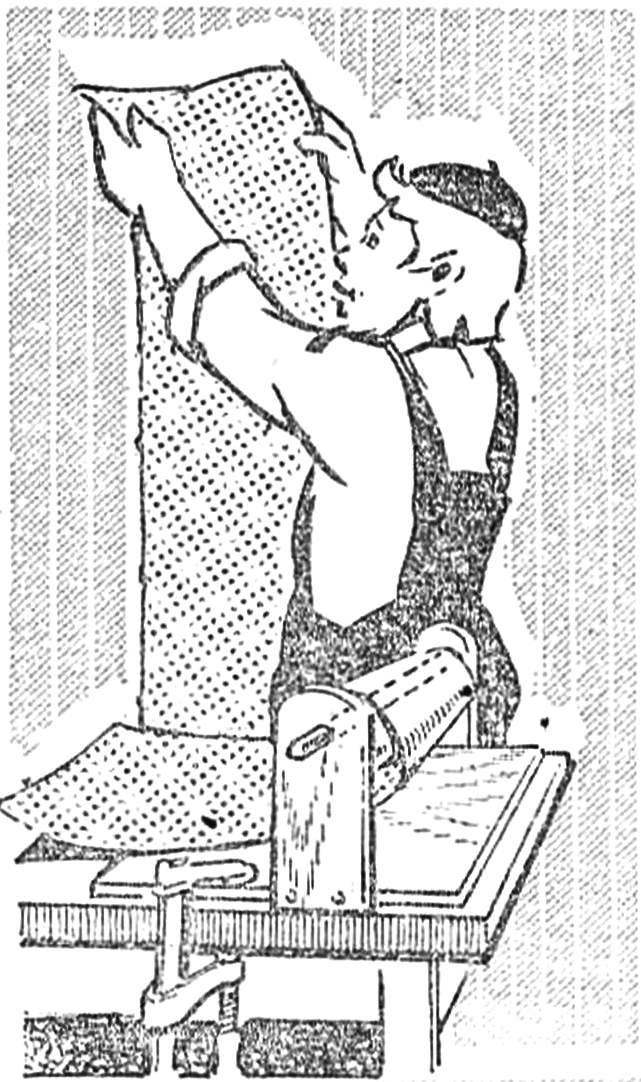 Indeed, it is much easier to work with rolls of Wallpaper when they are pruning and cutting, if to use here such a simple device, fixed on the table using a clamp. It consists of a Board on the base and the two ears to him. Roll, as if on a spit, is put on a freely rotating stick.
Recommend to read
AT A GIVEN DEPTH
Working with woodwork, often having to make cuts at a certain depth under the grooves, joints. If they have to perform a lot, they should set on the saw kind of stop depth. He is going...
RIVETS? ANY!
This simple device will allow, if necessary, to obtain the desired rivet diameter and length. Steel angles from rolled steel clamped in a vise, with the line connector mark and drill...