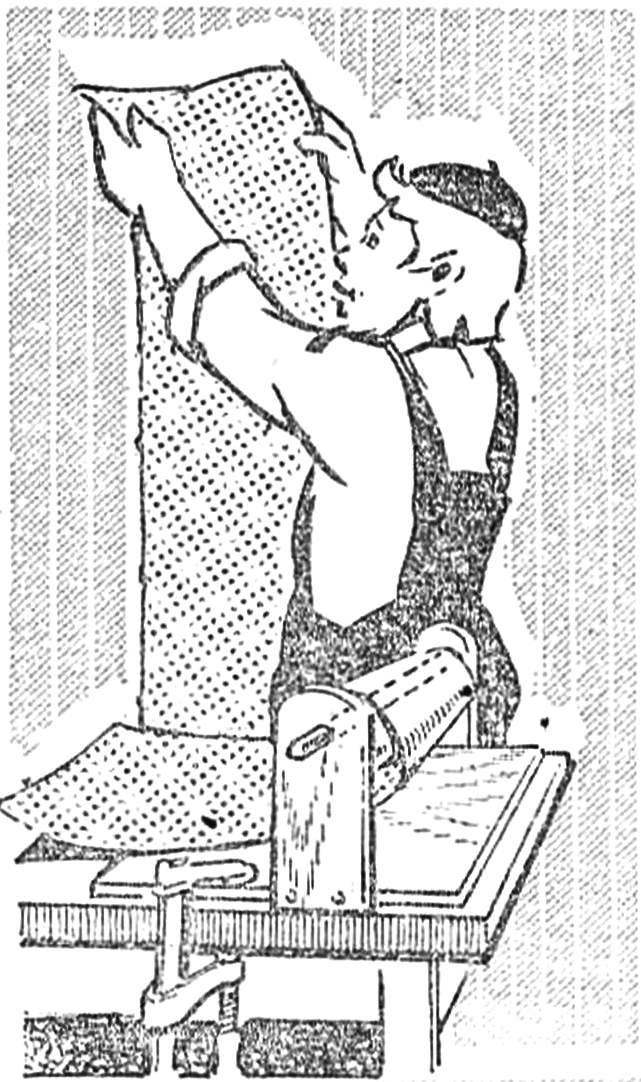 Indeed, it is much easier to work with rolls of Wallpaper when they are pruning and cutting, if to use here such a simple device, fixed on the table using a clamp. It consists of a Board on the base and the two ears to him. Roll, as if on a spit, is put on a freely rotating stick.
Recommend to read
YOUR HELPER IN THE GARDEN
Victor D. Berezhnoy — native Valdez. In his main profession he is a welder qualifications. However in the regional centre it is difficult to find a paying job. Had to be and Shvets, and...
"POLONAISE" BY VLADIMIR BARANOVSKY
The first time I saw "Polonaise" in the picture. He was standing on one of the Central squares of Warsaw, surrounded by a dense ring of spectators. Interest in the yacht and its captain,...