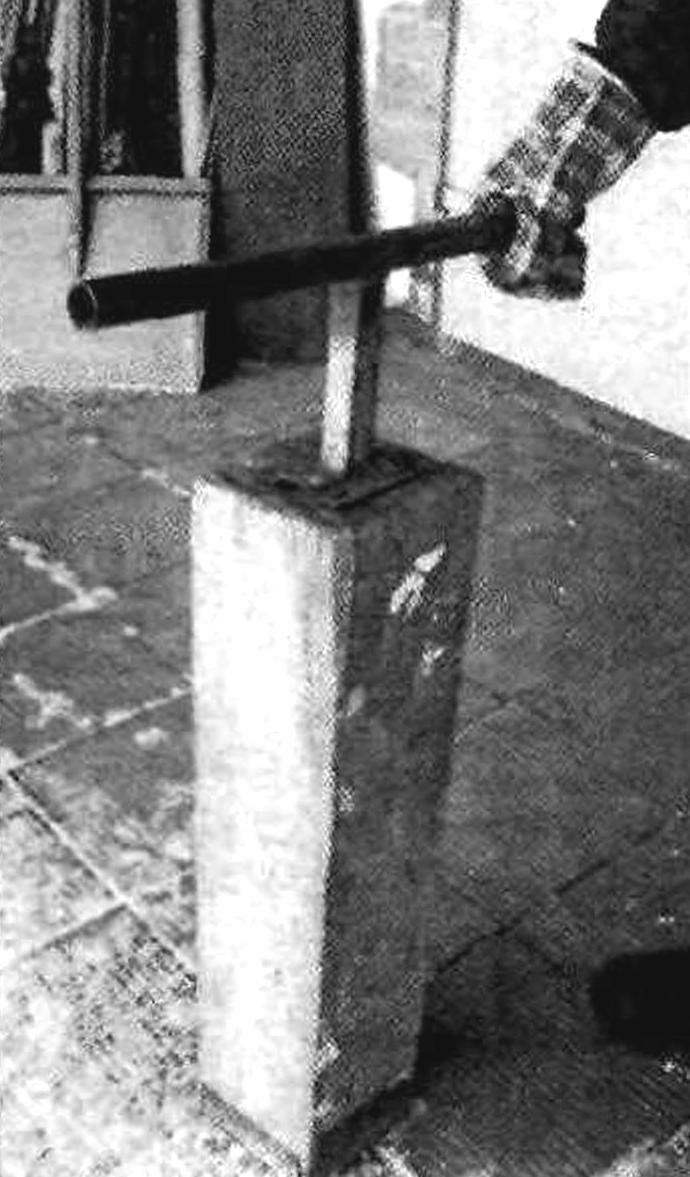 When landscaping a backyard or suburban area, as well as in the construction of which other individual object is constantly required to fill the fossa and sinuses soil, which needs to be sealed. Inevitable hronotropony work, and quite a large volume, for example in the preparation of the base for the concrete floor in the structure, the backfill soil into the cavities of the trench during the construction of Foundation etc. in the production of these works need a weapon impact as a tamper.
The simplest rammer — manual, and make it to anyone with a rudimentary stellarnursery skills is a snap.
If the workshop has a welder (and I think he is now every self-respecting craftsman of the person), the case is further simplified.