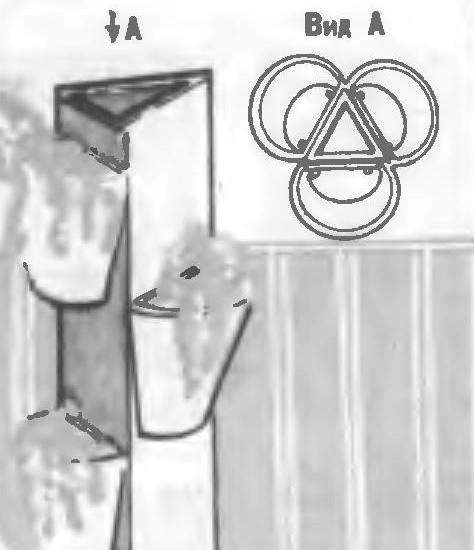 Three wide boards and five or six plastic buckets in the form of a segment of a cone which is enough to do practically occupying a square flower bed for climbing plants, the flower bed under wild strawberries or just a plot where you can grow early greens for the table. Everything else post-bed not afraid of night frost: buckets are easily removable from the post and carried away the room or simply closed plastic bag.
Recommend to read
RAKE-GRAPPLE
Cleaning up fallen leaves is one of the everyday work in any garden. And basic gardening tool and an ordinary rake. Nemurasete seems to be the case, but... to remove the foliage even...
FLOWER GARDEN FROM THE WHEEL
It is now fashionable to use old clothes and household utensils for decorative purposes, not only in homes but also in suburban areas. For those who love to grow flowers in pots can be a...