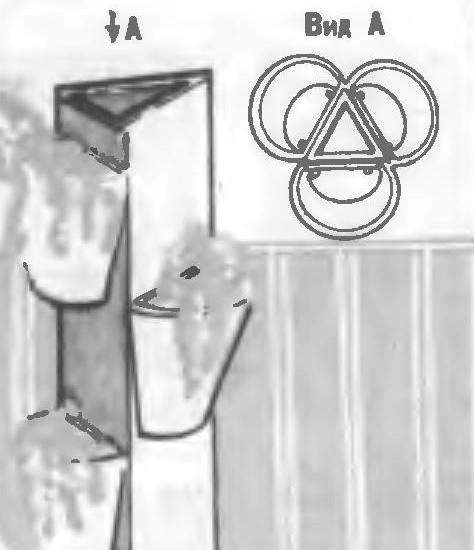 Three wide boards and five or six plastic buckets in the form of a segment of a cone which is enough to do practically occupying a square flower bed for climbing plants, the flower bed under wild strawberries or just a plot where you can grow early greens for the table. Everything else post-bed not afraid of night frost: buckets are easily removable from the post and carried away the room or simply closed plastic bag.
Recommend to read
THE "MACHINE" OF THE SLIDER
This simple device will help the baby to take its first steps. We are talking about the well-known "Walker", however in the store they often will not find. So I decided to take up the...
TRICYCLE, FAMILY
Three weeks it took me to collect parts of old bikes recumbent double the pleasure type. Rapid wedge-shaped profile suggested a name for the new machine — a "Sail". It turned out...