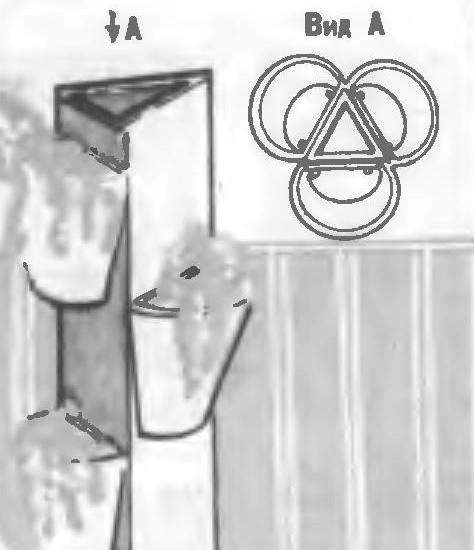 Three wide boards and five or six plastic buckets in the form of a segment of a cone which is enough to do practically occupying a square flower bed for climbing plants, the flower bed under wild strawberries or just a plot where you can grow early greens for the table. Everything else post-bed not afraid of night frost: buckets are easily removable from the post and carried away the room or simply closed plastic bag.
Recommend to read
POURS… SLATE
Plastic film Yes simple arc of wire or branches is here and ready temporary mini-greenhouse over the bed, covering the plant from spring vagaries of the weather. However, protecting from...
VERTICAL FLOWERBED
Several plastic buckets, such that you can hang on a few screws, and the same number of rails, nailed to a wooden pole, and improvised a bed, almost no space, ready. Only need in each...