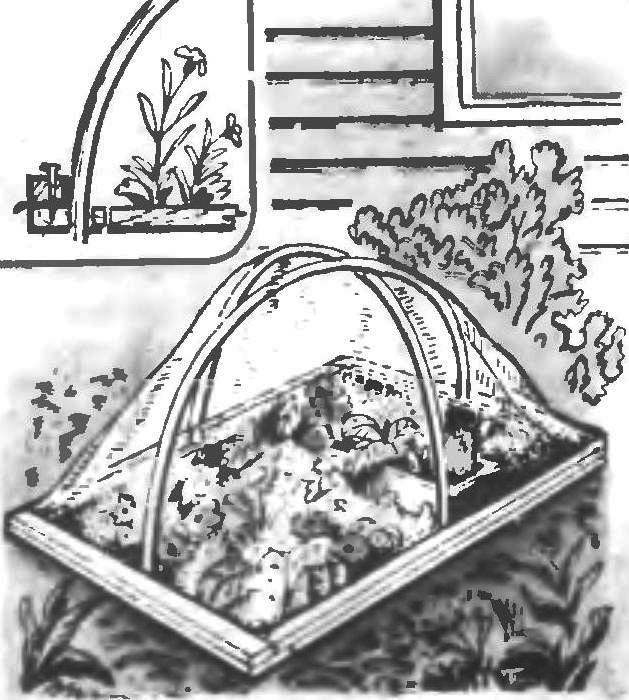 Gymnastic Hoop, four boards and plastic film — all that is needed for the manufacture of a simple greenhouse. Wraps cut in half and secured crosswise of the drilled holes of the frame of planks, and pull over the plastic wrap.
Recommend to read
GLUE AND IRON
In improvised furniture experience the greatest difficulties when sealing the ends, especially chipboard. I hang the ends of the veneer. On cut to size a strip of veneer put in a thin...
VELOPLIVD WITHOUT "DEAD ZONES"
Improving the efficiency of the drive — a problem which concerned not only the designers of the bikes, but the owners of these cars. Since the invention of the Bicycle pedal drive...