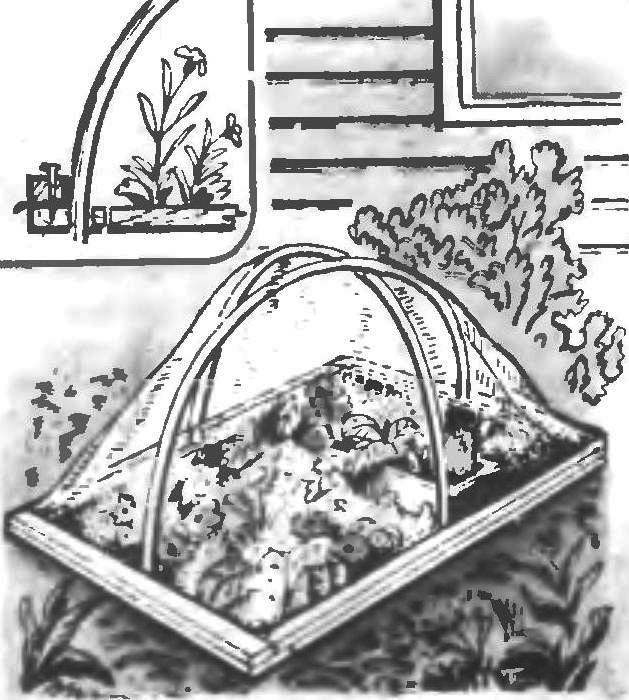 Gymnastic Hoop, four boards and plastic film — all that is needed for the manufacture of a simple greenhouse. Wraps cut in half and secured crosswise of the drilled holes of the frame of planks, and pull over the plastic wrap.
Recommend to read
FENCE — PORCH
A kind of gate on the porch of the cottage block the entrance while the plot owners. And with their arrival it was as if she climbs the steps, becoming an ornamental fence and handrail...
MODELIST-KONSTRUKTOR 1995-08
IN THE ROOM: Public KB: I. Pichugin. On the "Tramp" - in Cycling (2). Small-scale mechanization: V. Radkov. Harnessed... winch (4). Furniture with his own hands: V. Antipas. Then...