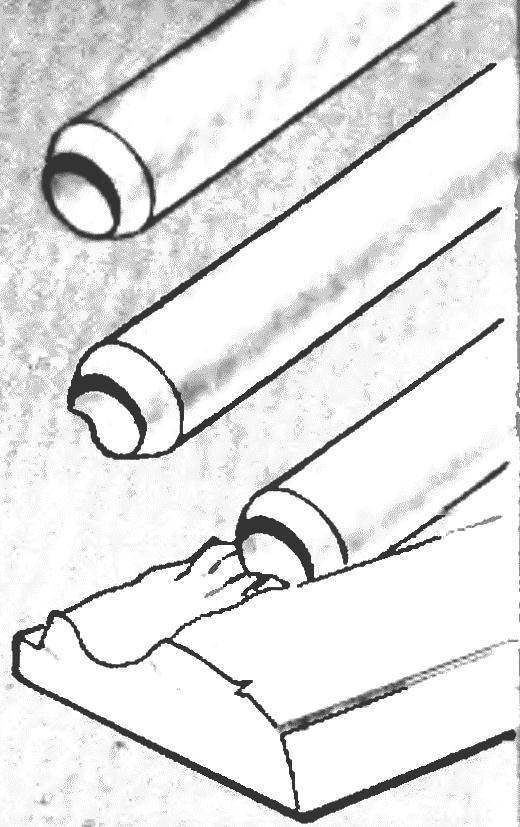 Furniture, decorated with different shaped pads, looks nice. But to run any profile requires a special tool. The simplest may be a conventional steel tube with a razor-sharp edge. If slightly change its shape and the profile being processed will have a different look.
Recommend to read
CLAMP IN SIZE
If you need a clamp of a certain size, it can be made from what is at hand: steel rod, strip, angle or profile. Making them need the bracket, drill holes in it and threaded (or welded...
ANTIMASONRY INSOLES
In the proposed padded insoles for shoes is nothing new, but... To the insole not "went" the shoes, cut they have a few larger native insoles with the edge at an angle of approximately...