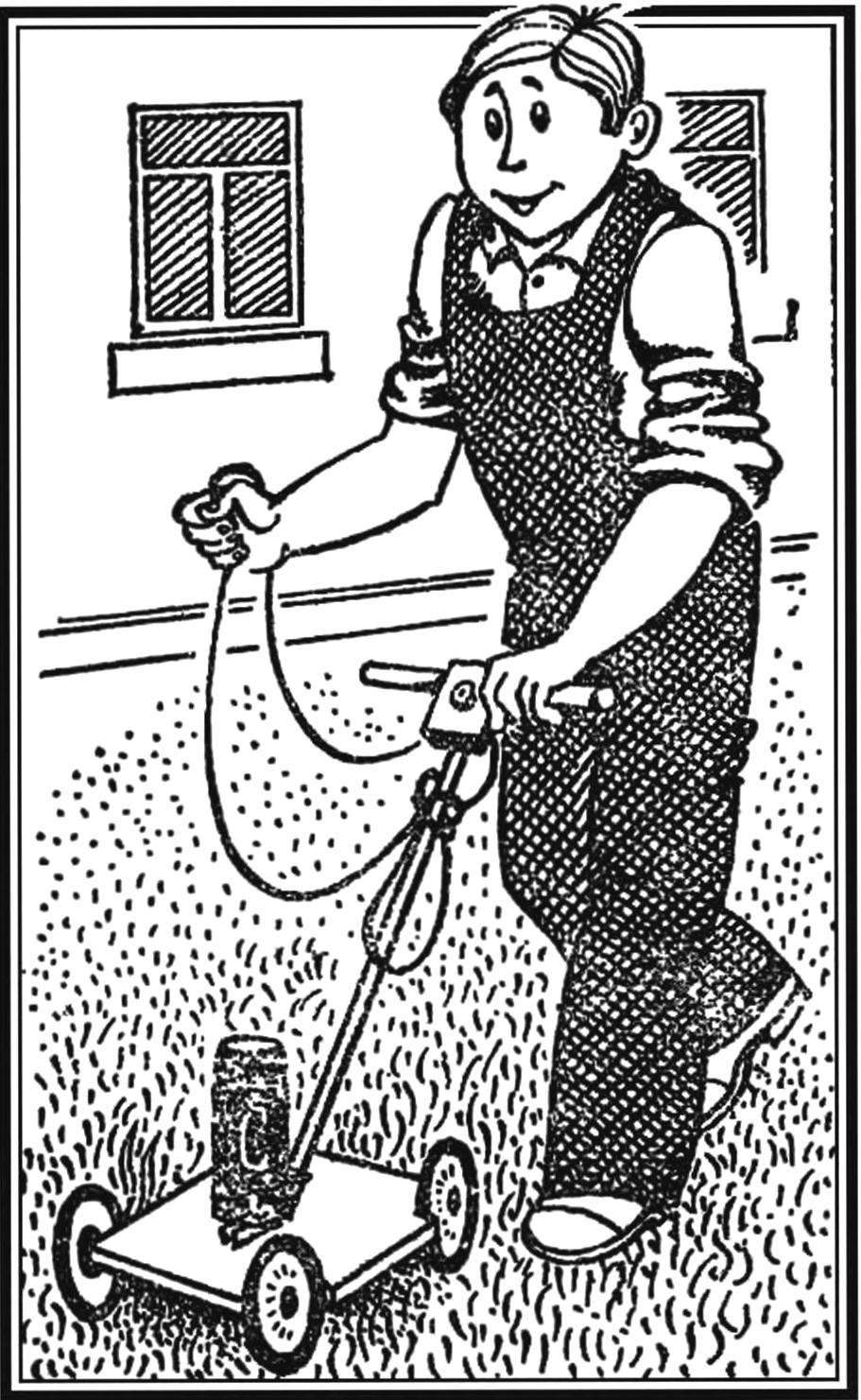 Each grower along with the purchase the fixtures there are always homemade. Particularly handy, productive, prikladnye which will not get in any store. You too can add to your Arsenal of tools. Simple but effective tools gardeners that can be done in a few evenings, we offer in this issue.
The possibility of the drill as a universal drive for many household tools and devices truly inexhaustible. Recently, we published the circuit of an electric mower with the moving of the reciprocating knives. Today we offer another mower with the same drive, but now with a rotating knife. The unit design is simple, to make it possible even in a home workshop, replacing the turned parts of the curved sheet and welding — bolts.
Structurally, the mower is a four-wheeled truck; a vertically mounted Piccoli ka her drills to simulate the impeller-blade. Turn on the engine — and acutely-sharpened propeller cuts the grass, leaving the spine height should not exceed two or three inches.