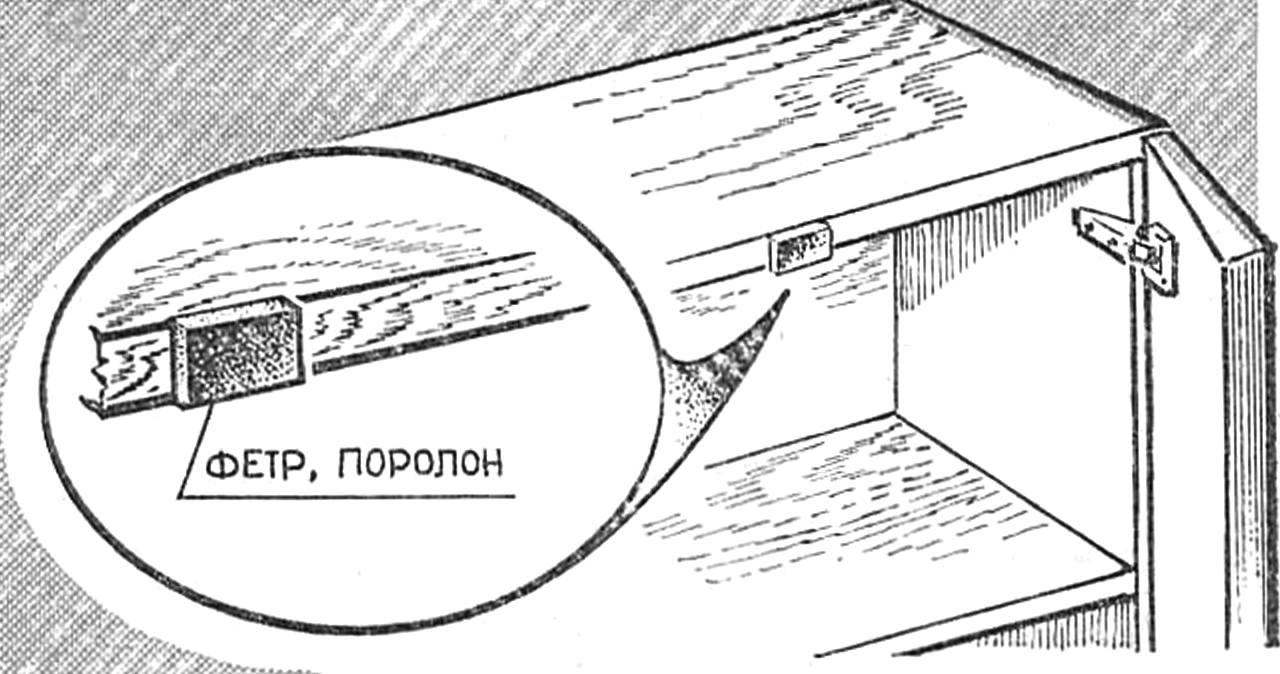 Usually furniture door furniture is hung on special hinges. They have one drawback — when you close the door slams. To prevent this from happening, offer points of contact to glue pieces of felt or foam.
A. VARLAGIN, Naberezhnye Chelny
Recommend to read
SHUTTERS FOR THE WINTER
To protect the glass Windows of a country house remaining empty for the winter, is to make plug-in boards of the wooden slats of the type of fence. Bring them down on two bars in the...
"DREAM" — A CAR PRESCHOOLER
Dream... How can she be the child? 1949. I am 5 years. Father Andrewski, the boy next door, buy somewhere a used pedal car (our industry at that time, in my opinion, not released),...