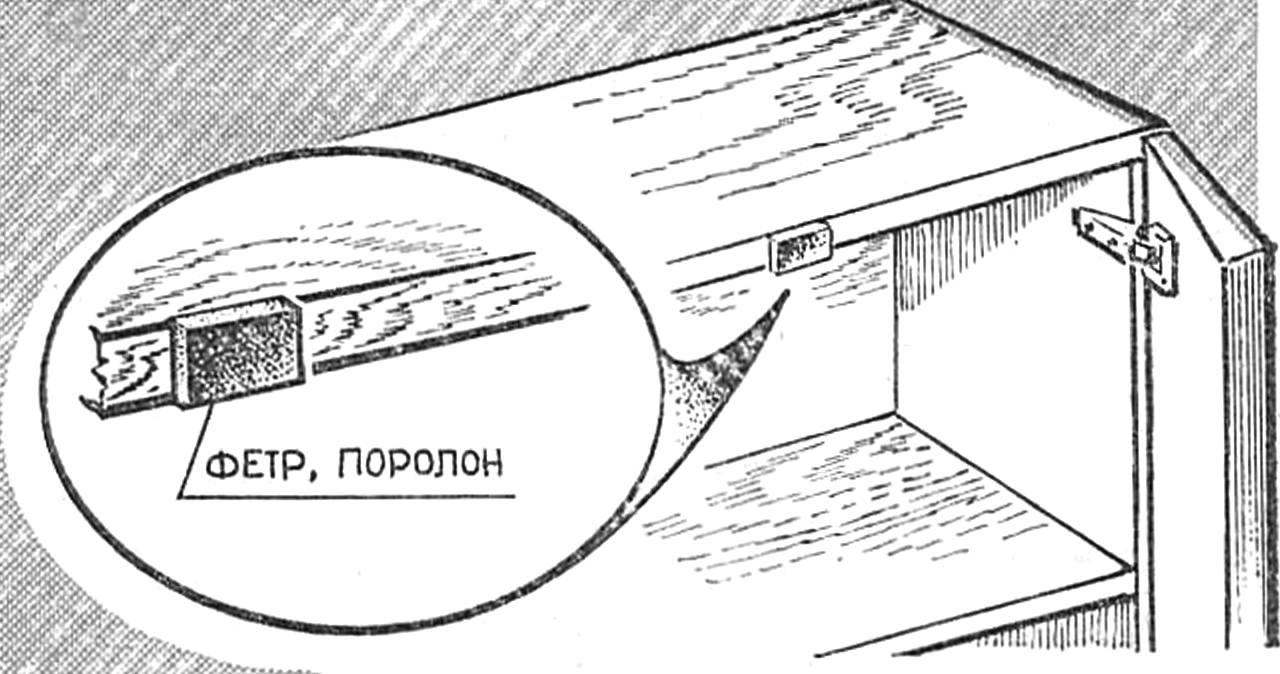 Usually furniture door furniture is hung on special hinges. They have one drawback — when you close the door slams. To prevent this from happening, offer points of contact to glue pieces of felt or foam.
A. VARLAGIN, Naberezhnye Chelny
Recommend to read
FLAT GREENHOUSE
Four boards and four rails for the frame, door hinges and spring Yes, a piece of plastic film that is needed for making this simple greenhouses.
GARDEN IN A BOX
Usually vegetable seeds, berry and horticultural crops are kept in bags, which is not very convenient. Much handier to keep them in a special box with drawers. It is easy to make from...