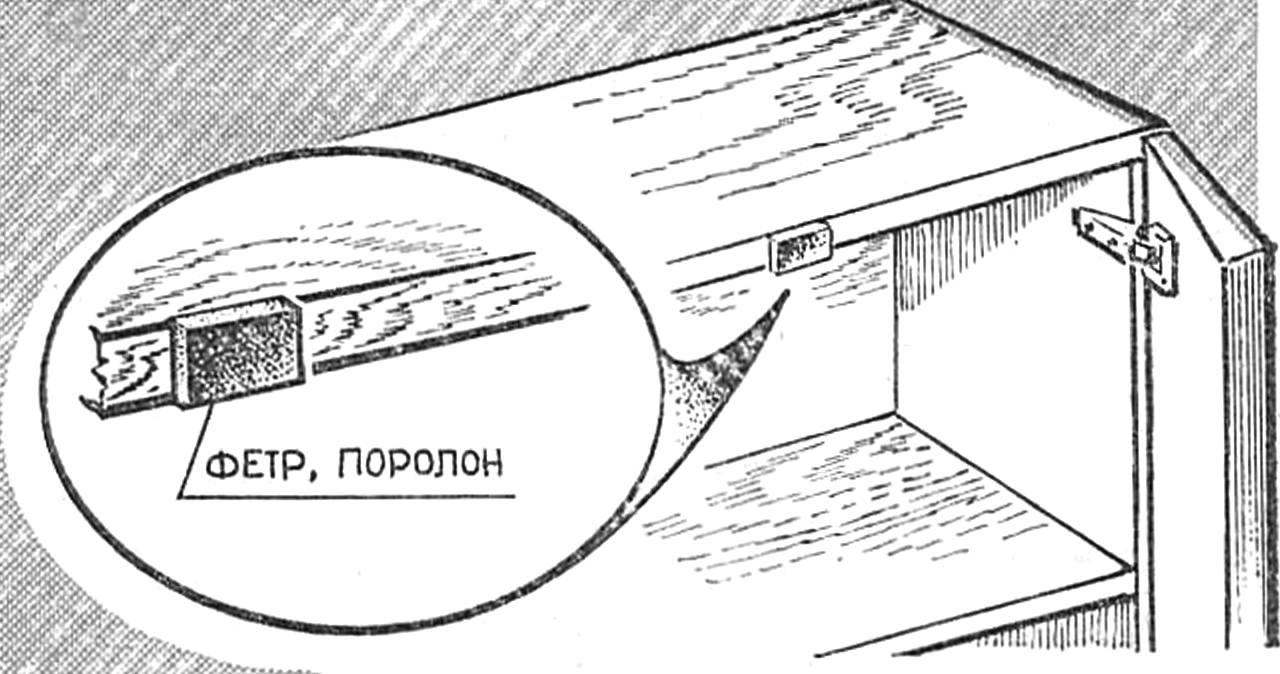 Usually furniture door furniture is hung on special hinges. They have one drawback — when you close the door slams. To prevent this from happening, offer points of contact to glue pieces of felt or foam.
A. VARLAGIN, Naberezhnye Chelny
Recommend to read
THE SNOW ON THE SPIKES
The magazine has repeatedly printed design microvesicles on the basis of details of children's bikes and motors D-5 and D-6, however mainly for use in the summer. We with the friend...
SPRING A BLUEPRINT
Currently in stores you can easily buy any necessary household products. At the same time, attention and creative efforts of Amateur designers more going on technically complex objects:...