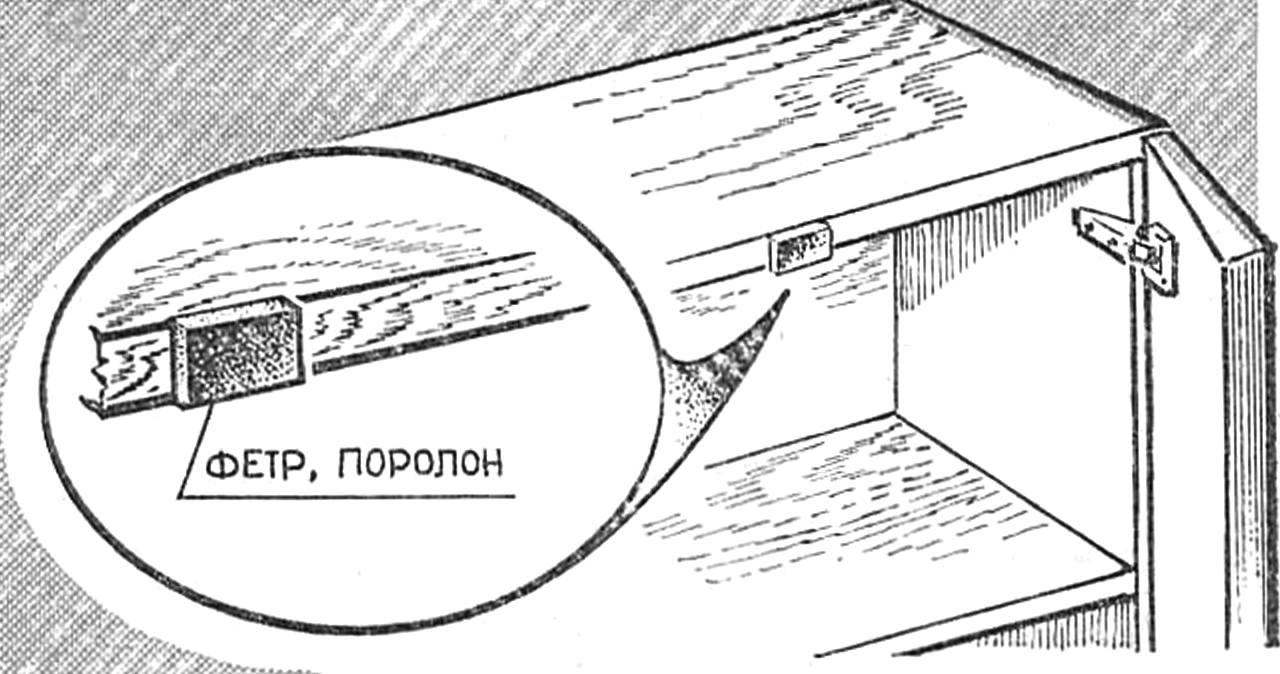 Usually furniture door furniture is hung on special hinges. They have one drawback — when you close the door slams. To prevent this from happening, offer points of contact to glue pieces of felt or foam.
A. VARLAGIN, Naberezhnye Chelny
Recommend to read
MODELIST-KONSTRUKTOR 1973-06
CONTENTS: Year third year is decisive: E. dubicki. Search, creativity, skill (2). Organizer of technical creativity: B. Smagin. They build your house (4). Meet interesting people:...
The AIRBOAT
In front of you a drawing of a simple model with electric motor and propeller. The real boats of this type are used in shallow rivers where conventional marine propeller can be damaged....