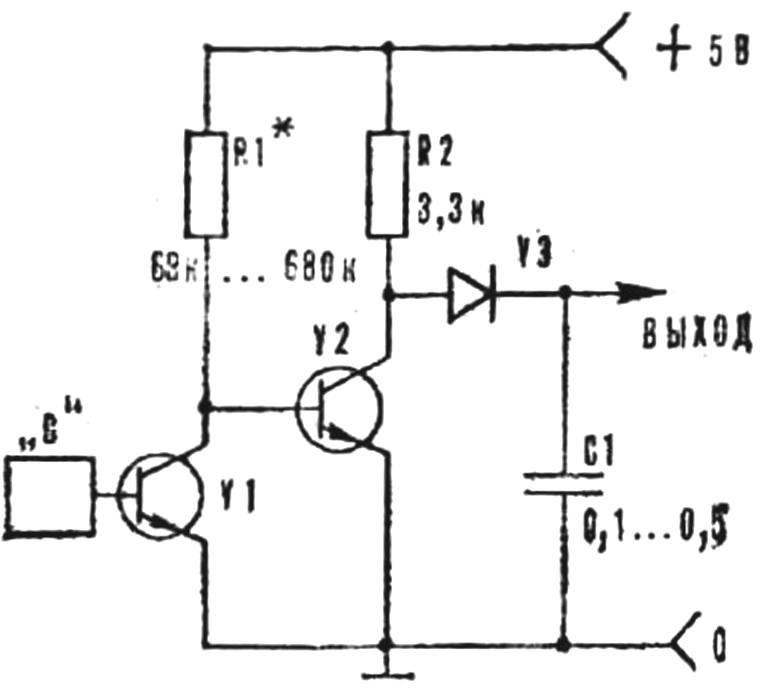 In today's electronic equipment is widely used touch control. Option sensor available for beginners repetition hams, offers Czech magazine "Amaterske Radio".
If you touch the plate, induced in the human body room electrical AC voltage increases two-stage ULF transistors V1, V2, and then straightens diode VЗ. Direct voltage of about 4 V, which appears at the sensor output, is the command signal.
The device used any low-power silicon transistors, for example, КТ342, KT315 with any alphabetic index. Diode any silicon (Д220, Д219). Capacitor — KBG-And or BMT. Touch plate — cut foil fiberglass with a size of 20X20 mm.
Recommend to read
PUZZLE OF POSTCARDS
There is probably not one family that would not receive greeting cards. Over time they accumulate quite a lot, and most of them are usually thrown away. Meanwhile, postcards, due to...
WOOD CONSTRUCTION
Since ancient times, until today, we prefer wood, although a variety of alternative materials offered by the market today. Wood is traditionally one of the most important building...