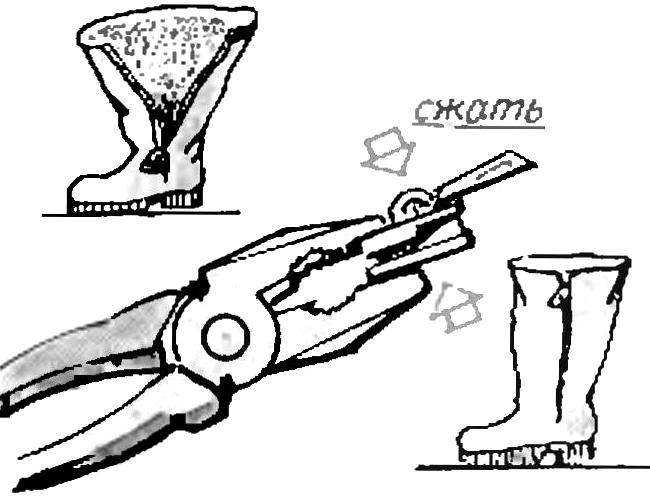 It happens that the fastener-"lightning" on jackets, boots, trousers or skirts after some time becomes hard to hold. If all its teeth in order, the case is in lock-slider — weakened his bench.
To fix a zipper easy. Just take the pliers and easily compress the lock laterally. Does not help— to squeeze more top-to-bottom. Only do all this you need very careful, as the metal lock is very fragile.
G. KOMAROV, Linevo, Novosibirsk region
Recommend to read
SNOWMOBILE "SAKMARA" FROM SCOOTER
Already 50 years old I am also an Amateur design. In his teenage years did the model. Total built 22 designs and they are all working again on a car trip for 12 years, and tillers...
PROPELLER -THE PROPELLER UNIVERSAL
The driving force of the engine during the flight of model airplanes, aerovision or aeromobile is the thrust of the propeller. The quality of the workmanship and clarity of the selection...