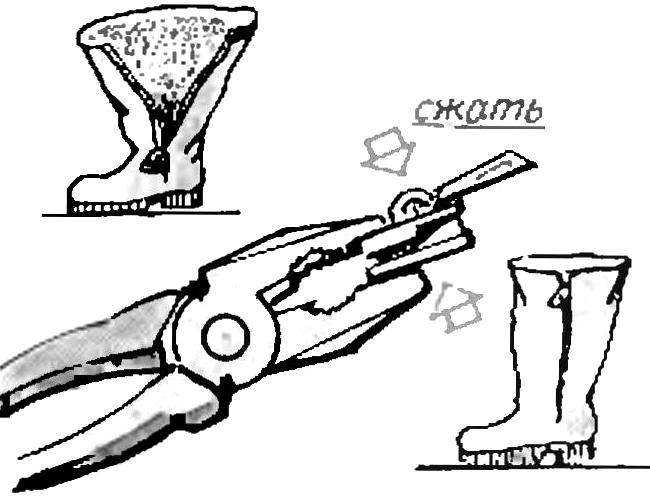 It happens that the fastener-"lightning" on jackets, boots, trousers or skirts after some time becomes hard to hold. If all its teeth in order, the case is in lock-slider — weakened his bench.
To fix a zipper easy. Just take the pliers and easily compress the lock laterally. Does not help— to squeeze more top-to-bottom. Only do all this you need very careful, as the metal lock is very fragile.
G. KOMAROV, Linevo, Novosibirsk region
Recommend to read
LAY THE PATTERN
This game is somewhat similar to both Domino and popular today at children's jigsaw puzzle "puzzle", when of curly plates add picture. Only here plates without cutouts, like dominoes,...
RUSTIC, COMFORTABLE
We continue to acquaint our readers — owners and garden plots — with non-traditional designs of garden furniture, and published in the Polish journal "Prob myself." Swings   ...