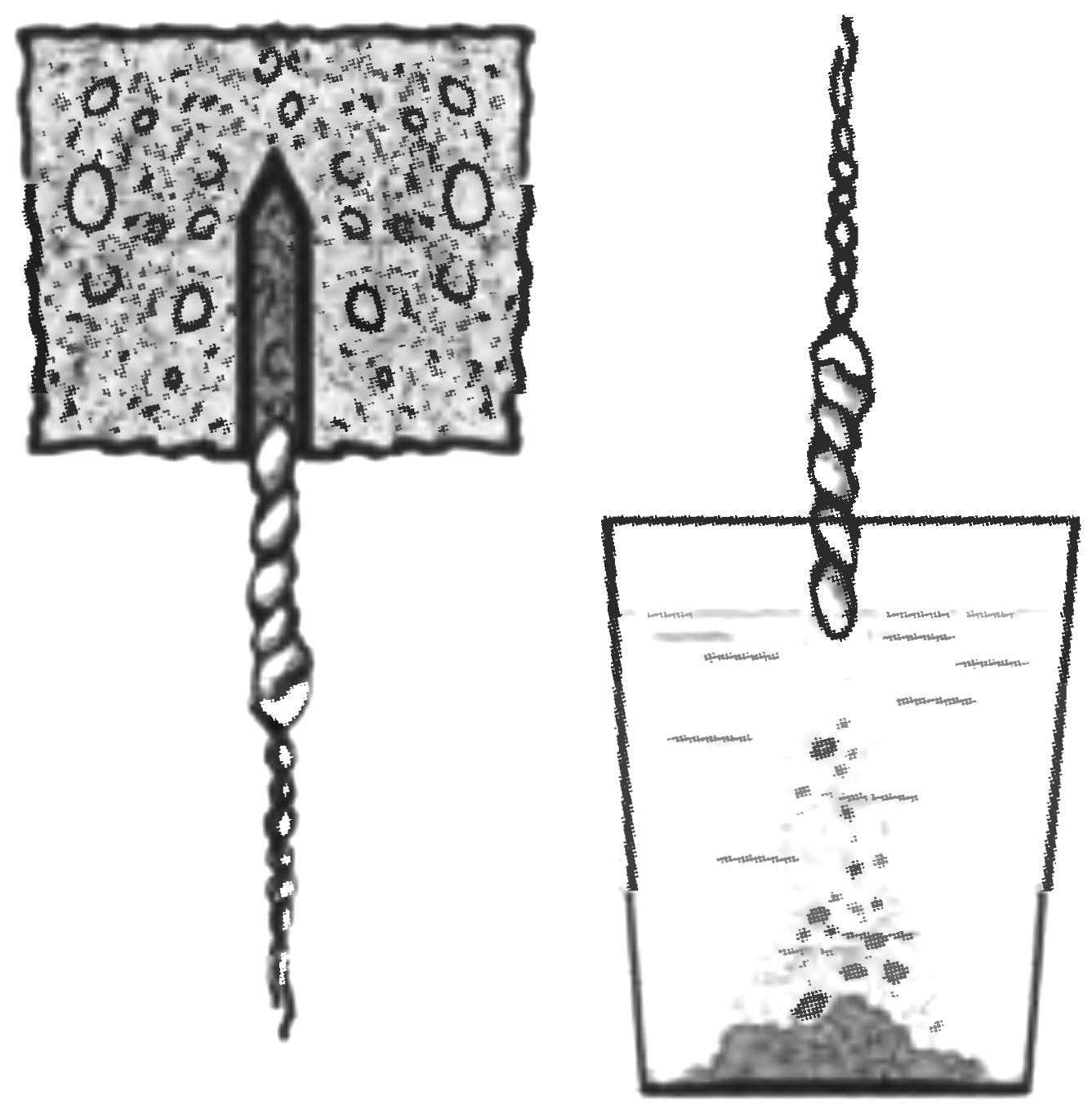 When drilling brick or concrete wall it is necessary to periodically clean the hole from dust particles. Some people use a sort of syringe, the rubber bulb. I propose to use in these cases wetted in water and braided between two segments of wire with a piece of cotton. The dust adheres and is easily removed from the hole and also easily washed off in water containers.
Recommend to read
MODELIST-KONSTRUKTOR 1970-10
CONTENTS: Yuri Stolyarov. Technical creativity and the village school (2). Create, invent, try: G. Malinowski. Water instead of the screw (4); Yu Rasuk. Gyroplane - design of the...
EACH HOLE – ON THE SPOT
Starting to manufacture handmade furniture, a home master, most do not have the skills of carpenters professionals are faced with two main problems (not counting, of course, of the...