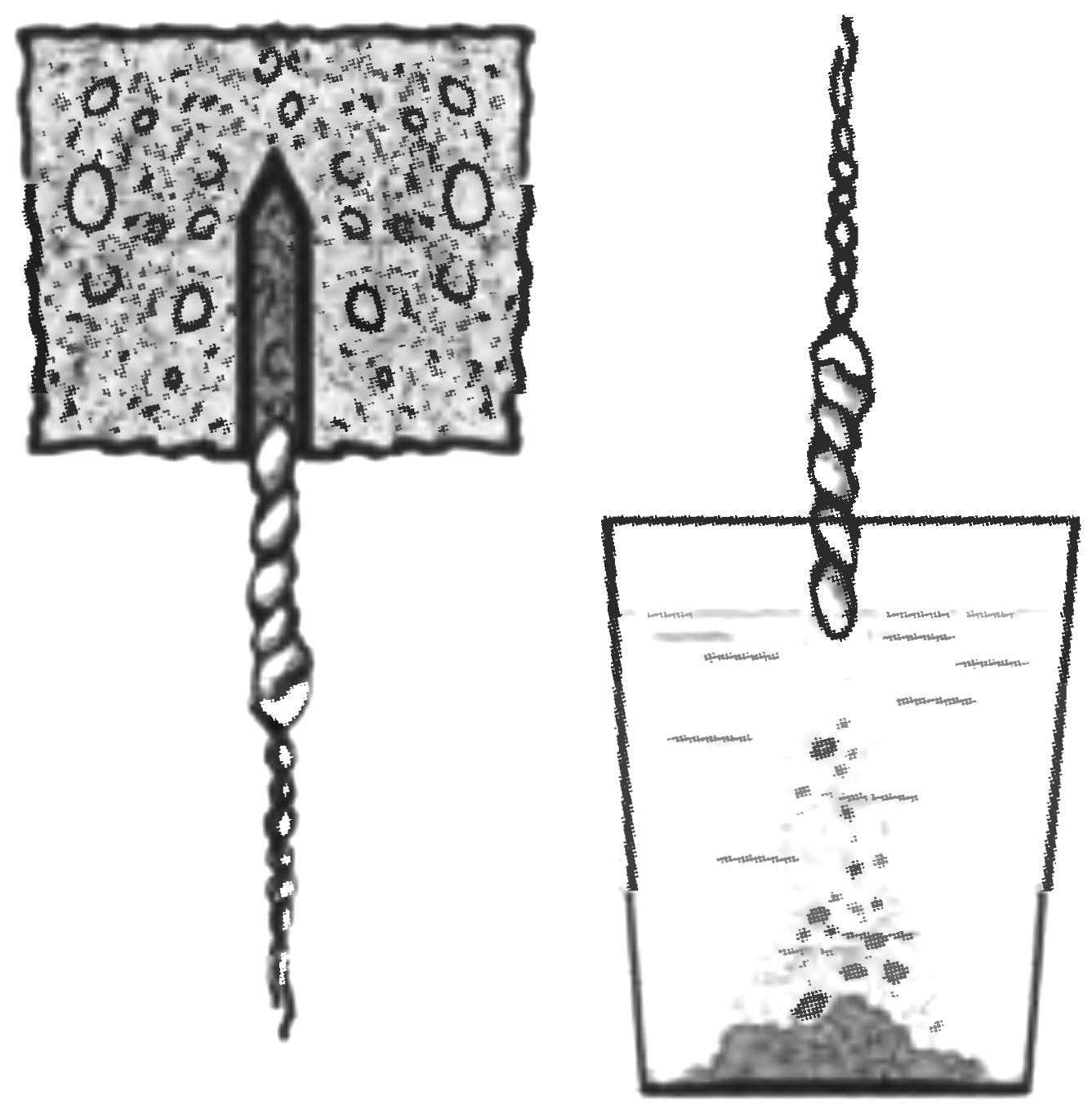 When drilling brick or concrete wall it is necessary to periodically clean the hole from dust particles. Some people use a sort of syringe, the rubber bulb. I propose to use in these cases wetted in water and braided between two segments of wire with a piece of cotton. The dust adheres and is easily removed from the hole and also easily washed off in water containers.
Recommend to read
WICK WATERING…
Not only on vacations or long absences to the lovers of flowers will find useful hint that such a scheme of automatic irrigation of plants. In a pan set any of the stand (e.g., bricks)...
Candle-impromptu
It took a long warm-up fine detail, but what? Matches? Do not impossible to satiate, and uncomfortable, and the candle was not at hand. Rescued, as always in such cases, the savvy....