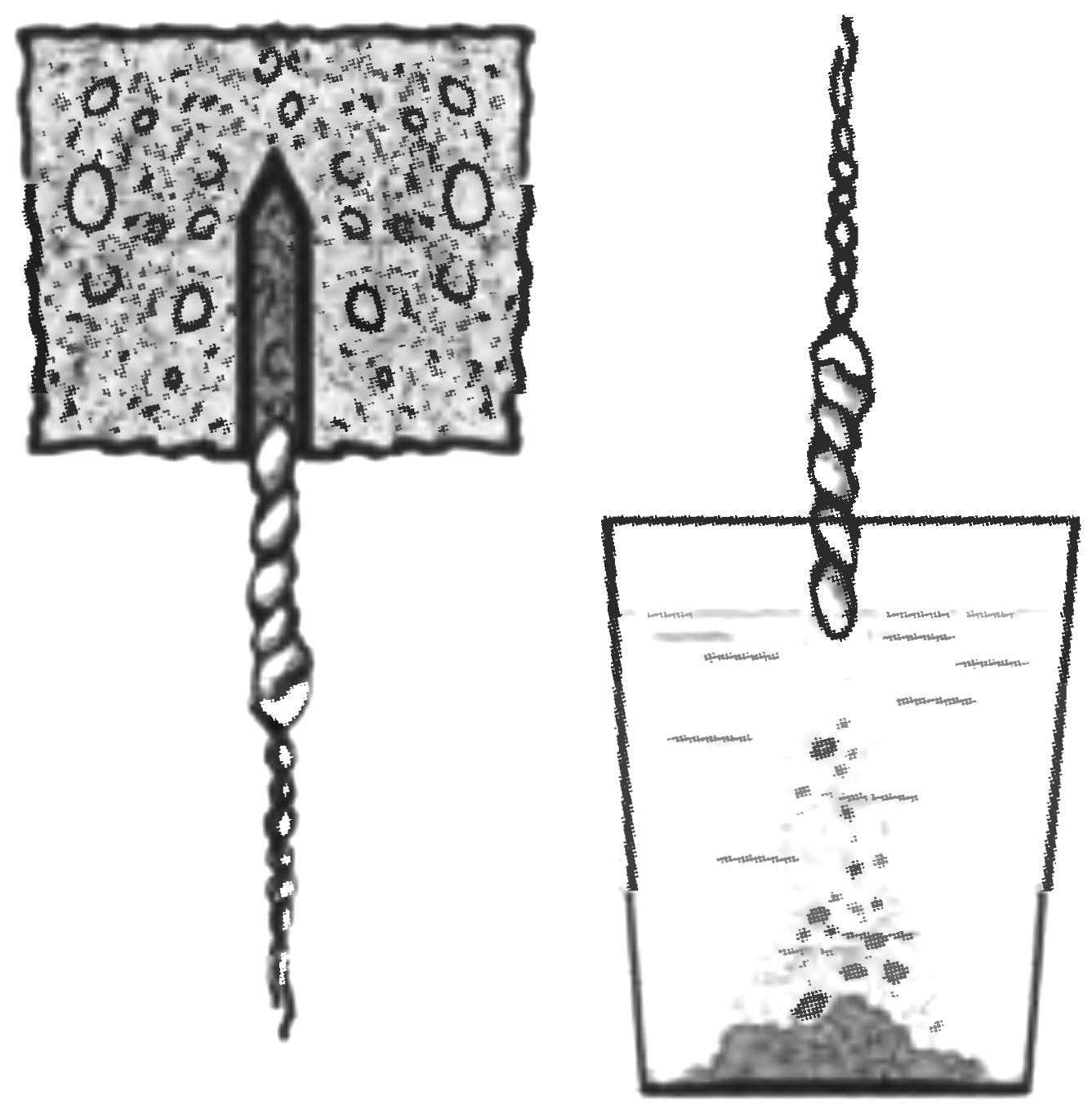 When drilling brick or concrete wall it is necessary to periodically clean the hole from dust particles. Some people use a sort of syringe, the rubber bulb. I propose to use in these cases wetted in water and braided between two segments of wire with a piece of cotton. The dust adheres and is easily removed from the hole and also easily washed off in water containers.
Recommend to read
GARDEN "HAIRDRESSER"
I worked as a mechanic gardening vehicles, or simply petrol lawn mowers. Often had to cut the grass and shrubs in inconvenient places, and in restricted areas. And the existing braids...
SINCE WATERED AUTOMATICALLY
Offer favorite journal I developed a system of automatic watering and spraying plants, well-proven both in the room and in the greenhouse, Conservatory and flower garden. It includes...