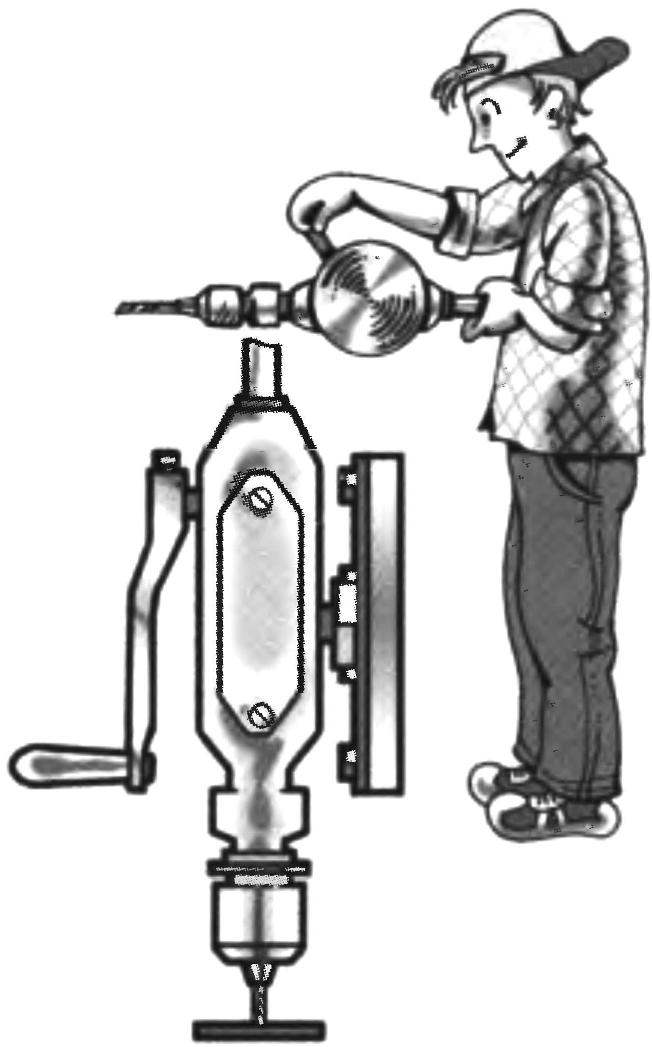 Drilling steel mechanical hand drill even in the upright position without special tools is not easy: need and pressure to create, and perpendicular to endure. What if you set one of the axes of a two speed drill heavy flywheel? Here, the gyroscopic effect will get, and the increased mass with the increase in pressure on the drill. To fix it everyone will be able on its own.
Recommend to read
DRILL SCREWDRIVER
The adapter is machined from steel 45, preferably followed by quenching. The shank follows the shank of the tool factory production. The adapter can be done from the supplied socket...
PIGGY RAIN
Most gardeners under the gutters certainly are cumulative barrels to collect rainwater from roofs for irrigation reserve, and in case of fire — water at hand. It's a pity, when the heavy...