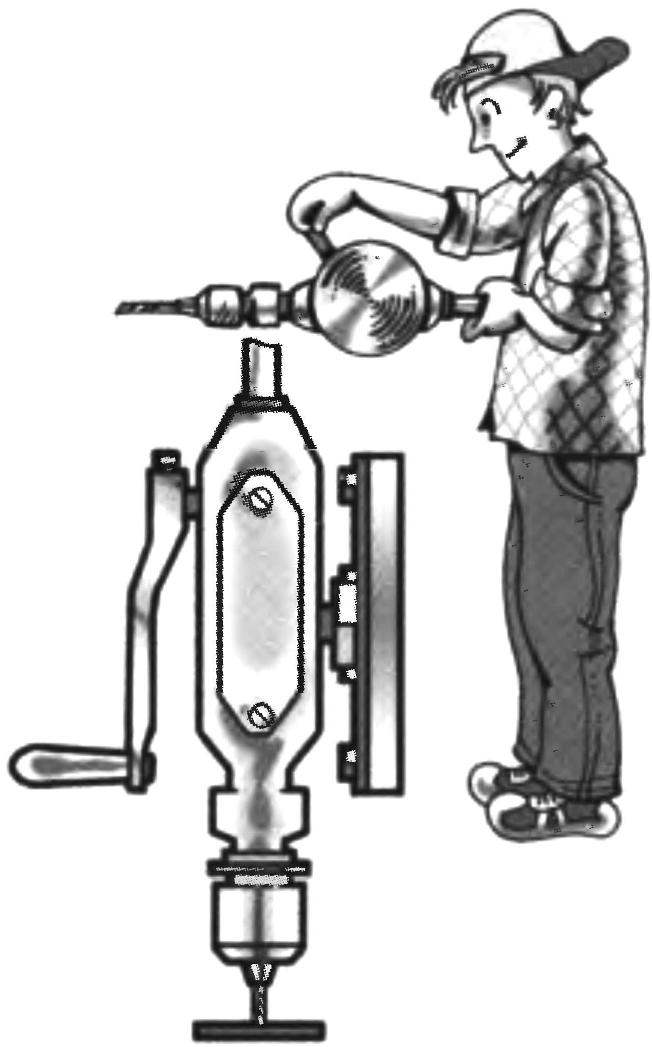 Drilling steel mechanical hand drill even in the upright position without special tools is not easy: need and pressure to create, and perpendicular to endure. What if you set one of the axes of a two speed drill heavy flywheel? Here, the gyroscopic effect will get, and the increased mass with the increase in pressure on the drill. To fix it everyone will be able on its own.
Recommend to read
NOT UNWOUND
What coil do not occur now in our everyday life and tape, and fishing, typewriter and film projector and all have one awkward feature: they are wound — tends to unwind. For all of them...
THE DECISION PROMPTED GLIDER
Journal with drawings of Cordoba aerolizer who have developed a record speed, took all the guys from our club. "We will build these!" — without hesitation, they said. To dissuade the...