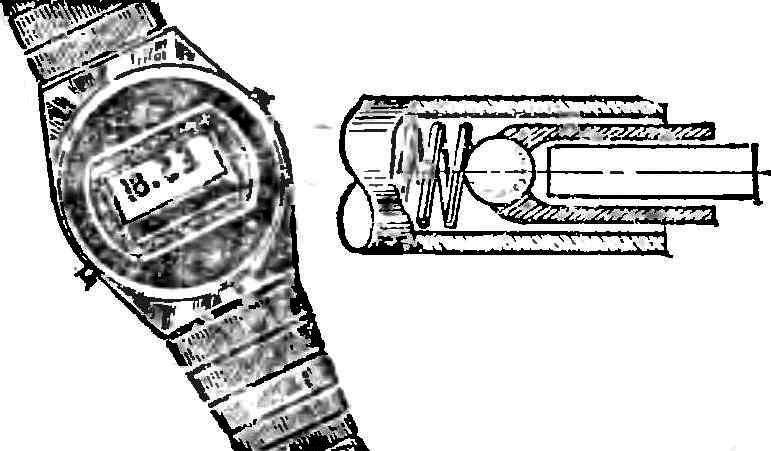 Men's watches and metal bracelets to them are often quite weighty. And spring-loaded axis connecting them, sometimes not withstand the load. But if you only break the pin, with the repair parts you can handle yourself. To do this, take the burner unit from the used of the rod of a ballpoint pen, wash residue from the paste. Then, clamp it in the Chuck of a lathe or a drill and needle files to prostituate outer Ø 1.5 mm. Cut off the tip with a length of 6 mm and insert it into the outer tube axis of the bulb inside. Stop pin Ø 1 mm and 5 mm length made of rod pins and install it in the hole of the tip, registering a drop of glue there.
V. PETROVSKY, Chisinau
Recommend to read
MICROBALANCE
Like it or like machine grease and the saying "porridge oil will not spoil" is applicable in the technique not always. Excessive amount of it even at nodes where the friction should be...
Insurance for drill
Drill chuck, in particular manual, is not always able to keep the drill from turning when machining hard metals or release of the cutting edges of metal. It solves the problem of the...