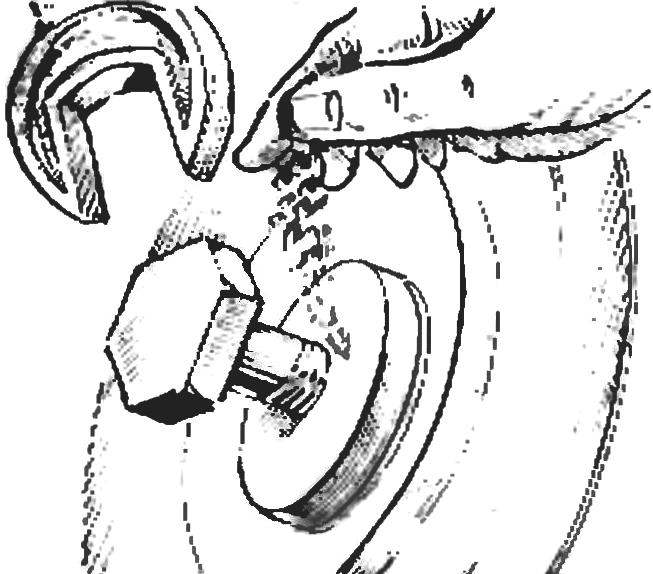 A screw or bolt connection details are often attenuated vibrations. Offer when assembling sprinkle the threaded surfaces tin lead IPE sawdust to screwing it does not hurt (thanks to the softness of the metal) but the weakening of the host prevents and the connection will be more reliable.
V. GOLOVASHIN, Rybnoe, Ryazan region.
Recommend to read
AND BECAME "ANT" MOWER
Work mower... It is in our electronic age is among the most difficult, exhausting. Especially if you have to mow the grass on small plots, slopes, forest glades and other awkward places...
GEAR? EASY!
Despite all the difficulties of the post-Soviet time, the interest of our young citizens for the modeling are gone, and the ranks of the students, is passionate about making the existing...