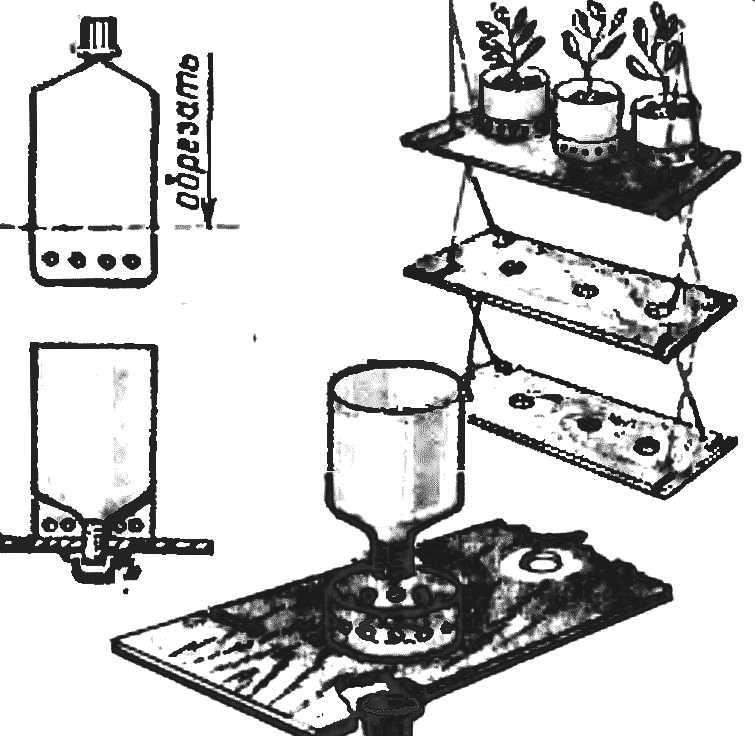 Offer for all lovers of the cultivation of flowers on the balcony and very simple design Flower pots serve plastic containers of shampoo or other detergent with cropped bottoms. And ia the shelves they are fixed by means of threaded plugs.
Recommend to read
WALL BOOKCASE
Where the living area does not allow the lovers of flowers to place them in a beautiful floor stands, it is convenient to use a different wall options. One of such devices is shown in the...
GARDEN IN A BOX
Usually vegetable seeds, berry and horticultural crops are kept in bags, which is not very convenient. Much handier to keep them in a special box with drawers. It is easy to make from...