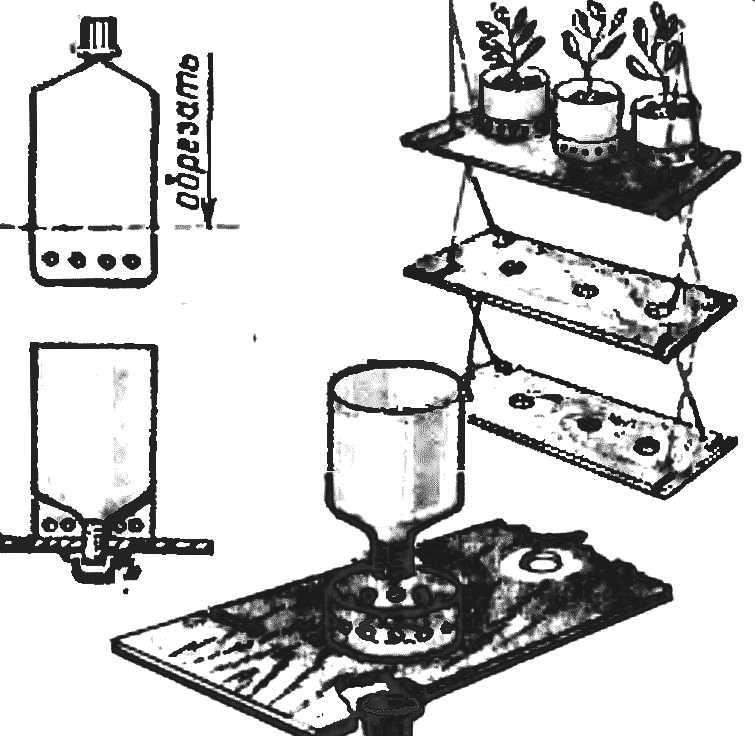 Offer for all lovers of the cultivation of flowers on the balcony and very simple design Flower pots serve plastic containers of shampoo or other detergent with cropped bottoms. And ia the shelves they are fixed by means of threaded plugs.
Recommend to read
DRAWING TABLE
Lightweight, foldable, occupying little space in the house, drawing a table can be made of chipboard or plywood with a thickness of 15-20 mm. Due to the simple design it is easy to do at...
A PIECE OF IRON WILL BE SHARP
Qualitatively the condition blunt piece of iron of a plane is not easy even for an experienced wizard. Especially manually. As anyone tried, but to preserve the desired sharpening angle...