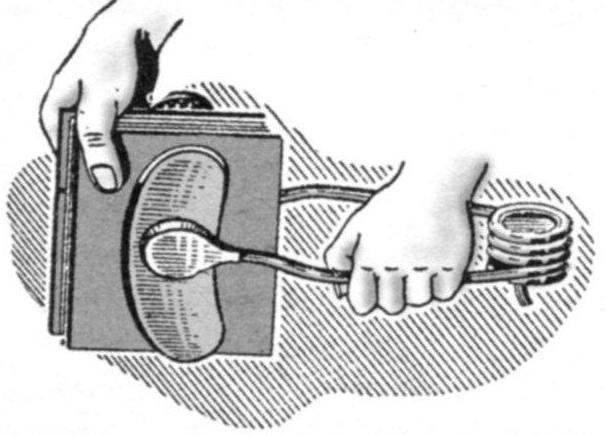 If you need something to compress (e.g., warped cardboard blanks or the restored block of the book), do not have to have in the home press will always be at hand something spring loaded: hangers for trousers, bras with a pin and the like, that will help you out in such situation.
According to the magazine "Jugend und technician" (Germany)
Recommend to read
AND NIGHT — DAY
On the Parking of campers and motorcyclists will be useful to fluorescent. It gives good coverage and is very economical. As power supply used by the DC / DC Converter transistor type...
NO BOX, BUT THE BOX
Often, when the equipment of the bathroom closing the space under the bath, using a special shield or laying a wall of brick. In the latter case, the clutch leave the window for...