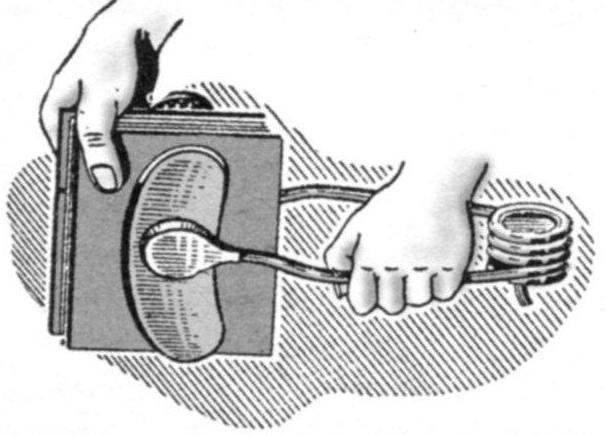 If you need something to compress (e.g., warped cardboard blanks or the restored block of the book), do not have to have in the home press will always be at hand something spring loaded: hangers for trousers, bras with a pin and the like, that will help you out in such situation.
According to the magazine "Jugend und technician" (Germany)
Recommend to read
Horned adjustable
This upgraded wrench I use for many years and I think it is very convenient. Drill a hole and his lips pressed to two steel pins, I was a versatile tool to unscrew and also hidden castle...
MAGIC RESIN
(The end. Beginning in №8, 1975.)   LAMP "AUTUMN". Another art project that you want to tell, surely will appeal to many readers. Bra "Autumn". It is better to make using autumn...