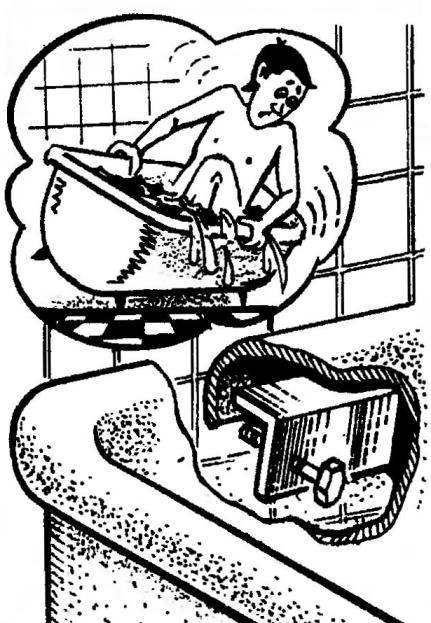 All good new baths, stamped from sheet steel. But because of its light weight, unlike traditional cast iron, they are very fragile. This deficiency could be corrected by securing the tub with a clamp from the metal bracket and screw with a head under the key. A few of these clips bath drawn for her flanging to a wall and stands rooted to the spot.
M. KOZHIN, Vologda
Recommend to read
THE BIKE TO "HOOK"
It is well known that in the winter bike should be stored so that the wheels do not touch the floor. It can be hung on special hooks that are made from scraps of steel wire Ø 6 mm.
CUTTER-TRIDENT
To return the sharpness of the shallow notch of a file is unlikely, but this small, flat tool can make a handy cutter for Plexiglas, textolite and other soft sheet materials. Sharpen it...