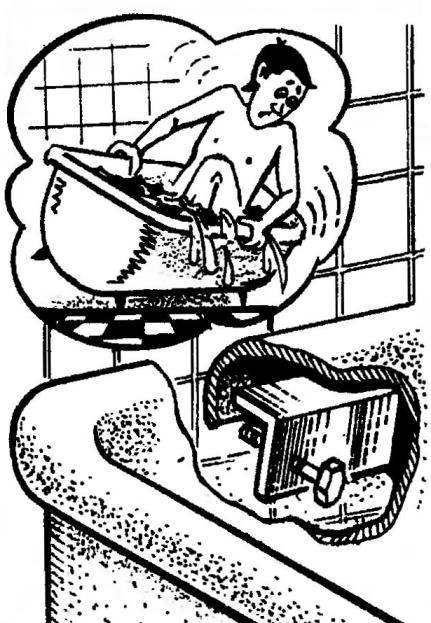 All good new baths, stamped from sheet steel. But because of its light weight, unlike traditional cast iron, they are very fragile. This deficiency could be corrected by securing the tub with a clamp from the metal bracket and screw with a head under the key. A few of these clips bath drawn for her flanging to a wall and stands rooted to the spot.
M. KOZHIN, Vologda
Recommend to read
TUB IN THE CLOSET…
Depicted in the drawing bath is designed for apartments where there are no special facilities. "Hiding" it in a wooden Cabinet, made according to the dimensions of the bath. The box...
SO AS NOT TO INTERFERE
How in the large or small basins, so they are all occupying the limited space of the bathroom. Three hook driven into the wall above the bath, will solve the problem — they will serve as...