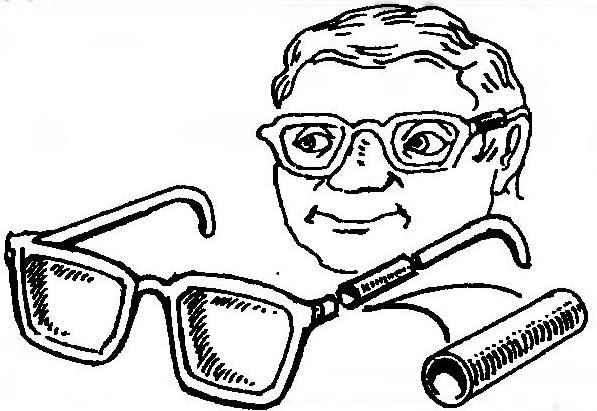 The most frequent case in "bespectacled" — breaking the joint of a pair of glasses. Sometimes there are such designs that any can replace or repair is not possible.
Offer a universal method that is suitable for any points. You need to take the appropriate diameter of a tube of electrical insulation and cut it on the handle and the rest of the hinge. This flexible "denture" keeps the glasses when worn and does not interfere with folding them to put into the spectacle case.
Recommend to read
TALKING ALARM CLOCK
Existing timers is different in design and purpose, devices for actuating the respective devices, which should be activated at a predetermined time. On sale they are available but are...
THE COTTAGE IS INTACT!
  Of course, the main concerns of the owner's garden or vegetable plot is to the cultivation of the crop and its processing. It is often forgotten things such as saving products, and...