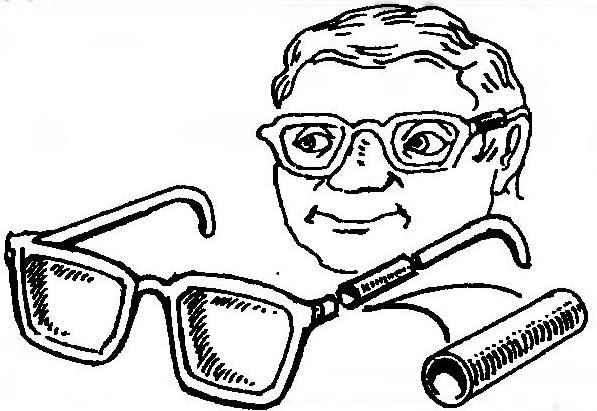 The most frequent case in "bespectacled" — breaking the joint of a pair of glasses. Sometimes there are such designs that any can replace or repair is not possible.
Offer a universal method that is suitable for any points. You need to take the appropriate diameter of a tube of electrical insulation and cut it on the handle and the rest of the hinge. This flexible "denture" keeps the glasses when worn and does not interfere with folding them to put into the spectacle case.
Recommend to read
AND GLASS, AND WOOD
Both homemade, placed on this page, came up with the famous Ukrainian pedagogue Nikolai Nesterovich DELIK. Any figurines of glass can be cut universal electric glass cutter is a very...
TWO-HANDED BARREL…
To lift and move manually to a large barrel and it is not easy and inconvenient: not to hold on. Meanwhile, equip it with a pair of convenient handles very easy. Do in the side wall at...