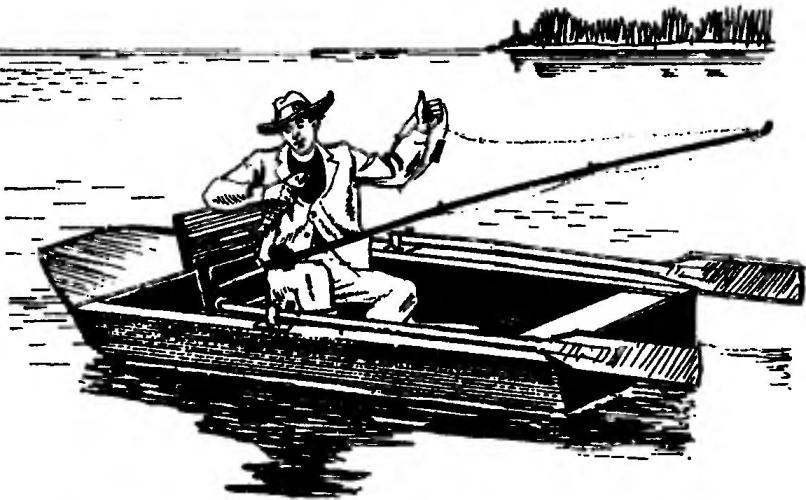 At the time of making this simple craft, even the name of which is hard to find: "whether the junk, or boat, or boat, or raft", I had a "Kazanka" boat is roomy, durable. However, it was intended for sailing with an outboard motor. But what, say, fishing in a quiet backwater after it came a motor boat. To walk on the oars "Kazanka" too heavy and unwieldy. Shipping it to the waters too troublesome to do without the trailer and the assistant was not possible.
So I decided to make the boat smaller, but lighter and more maneuverable. Suitable material for her were that year under the roof of the garage was kept large duralumin sheet, which is cut into pieces for small items just the hand wasn't raised. He (of length 2700 mm width 1800 and a thickness of 2 mm) largely determined the design of the boat, its dimensions and contours.
For the prototype took a boat, which is called "conbot" (probably, for the simultaneous resemblance with doctrinally Chinese boat — junk and port worker — bot). These boats are very stable and have high load capacity that I needed in the first place.
He designed the boat based on the size of the available sheet metal. The height of the boards appointed 350 mm (I read somewhere that this is the minimum allowable), and the length of the front transom — 600 mm, which corresponds to the angle of inclination to a mirror of water of about 35°. Although cutting of metal sheet sight simple, making the sketches of the future of the boat and trying to anticipate all challenges, fulfilled the layout of a rigid sheet of cardboard.