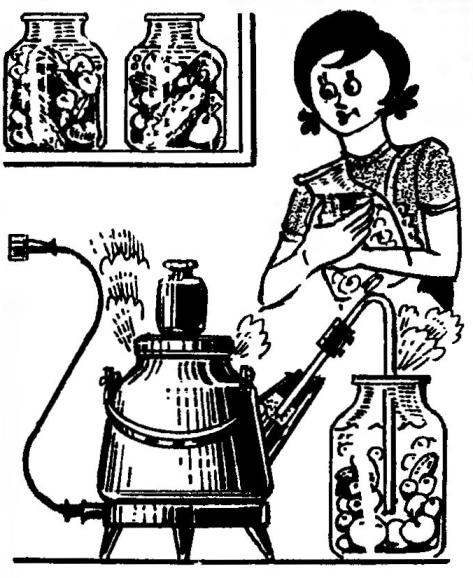 At home canning of vegetables and berries to harvesting better preserved, requires careful temperature processing, and its contents. Usually Housewives or boil jars (a pickle – even several times), or warm them in the oven. There is a universal method shown in the figure: the steam from a boiling kettle is supplied through the tubes into the pots, and this is achieved by treatment is necessary.
Recommend to read
The SMALLEST V12 ENGINE
A Spanish engineer named patalo were collected 12-cylinder V-shaped engine, which, he believes, is the smallest such engine in the world. The engine consists of 261 element, made of...
AMERICAN TANK DESTROYERS
The fighting of the "blitzkrieg" — start-up phase of the Second world war in Europe, first and foremost, stunning successes Germanic tank troops, clearly showed Americans that they have,...