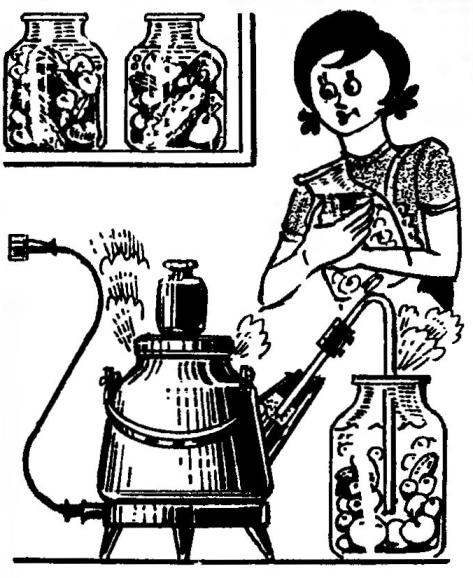 At home canning of vegetables and berries to harvesting better preserved, requires careful temperature processing, and its contents. Usually Housewives or boil jars (a pickle – even several times), or warm them in the oven. There is a universal method shown in the figure: the steam from a boiling kettle is supplied through the tubes into the pots, and this is achieved by treatment is necessary.
Recommend to read
OPPRESSION WITHOUT OPPRESSION
Whatever containers for homemade pickles — from pans or buckets to the barrel after filling in the experienced owner necessarily puts on top of the circle, and his oppression: a stone or...
NOW DON'T SLIP OFF
Not only plastic, but also wood rulers, especially the long, at carrying out with their help lines are often displaced under the pressure of the pencil or ruling pen. This does not...