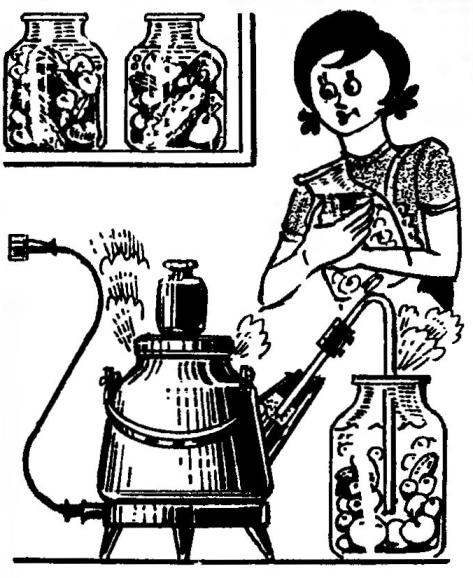 At home canning of vegetables and berries to harvesting better preserved, requires careful temperature processing, and its contents. Usually Housewives or boil jars (a pickle – even several times), or warm them in the oven. There is a universal method shown in the figure: the steam from a boiling kettle is supplied through the tubes into the pots, and this is achieved by treatment is necessary.
Recommend to read
NOT ONLY TAILOR
Used by dressmakers for ripping the old seams convenient rezachek in the form of a two-pronged fork with a sharpened inner edges will serve to raskryvanie sheet soft plastics, as shown...
SWIMMING WITH THE CAR
Good to live on the banks of the wide flowing river! However, this convenient transportation artery often becomes an annoying obstacle to communication between villages. Motorists...