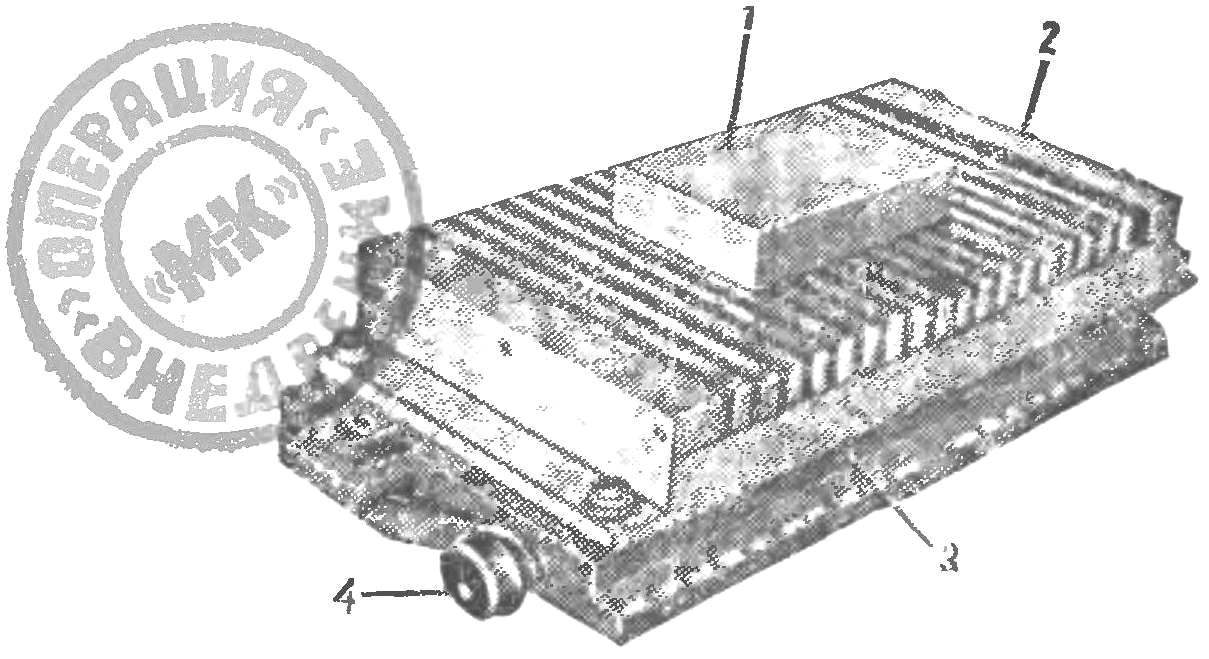 It's like a magic trick: the metal part is placed on small size book, like a table and instantly welded to it — has no force can not budge it. How it works magnetic plate is designed for reliable and quick fastening of the workpiece during grinding, milling, and in conducting measuring and marking operations. Unlike other existing methods part clamping in a Vice or by using universal prefabricated devices — this device allows mounting auxiliary tool holders parts of even complex configurations.
Magnetic vise developed and implemented by the participants NTTM Gorky machine-tool production Association. They consist of the housing, screw the switch mechanism and stationary and movable magnetic blocks. Last represent a system of rectangular form with alternating magnets and magnetic circuits: the first is made of oxide-barium alloy grade 2БЛ, the second of 10 steel, heat treated. The free space is filled with epoxy resin. The stiffness of the magnetic block provided by brass studs.
The principle of operation of devices based on the magnetic field: "enable" it or "off" by rapid movement of the movable unit relative to the stationary using a simple screw mechanism.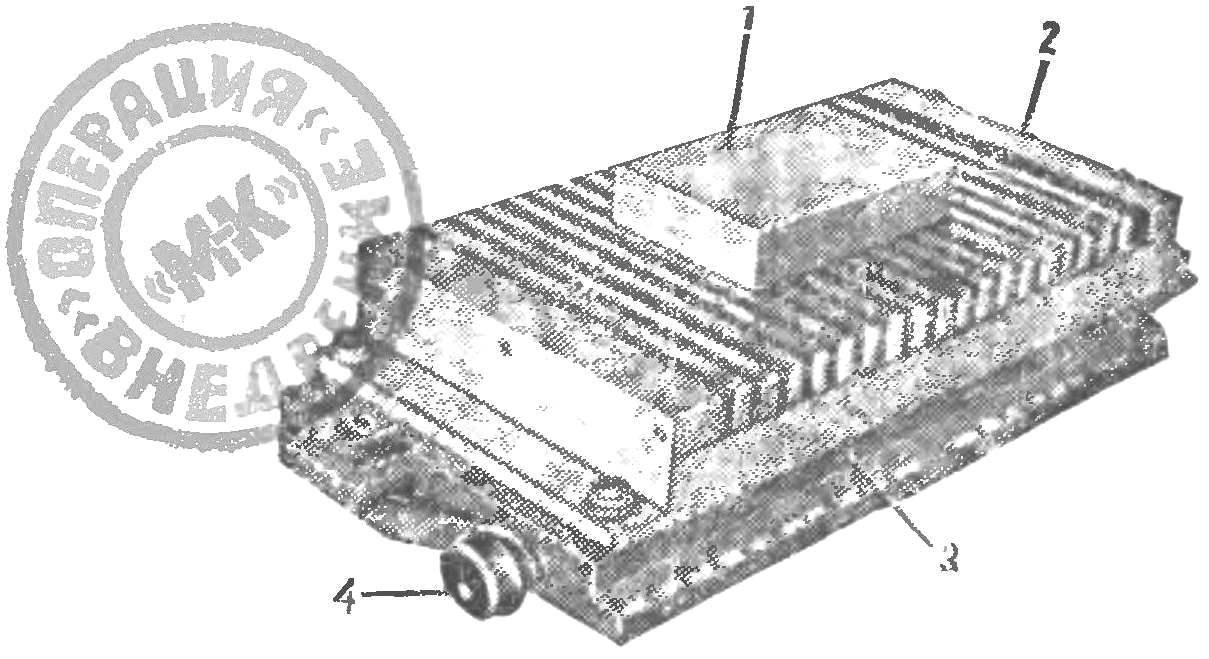 Flat grip:
1

— sanding detail, 2

— magnetic plate, 3

— sine plate, 4

— shift knob.
The stove is mounted with a sine device that allows you to change its position on the initial horizontal slope up to 52° with dimensional tiles. It consists of a bottom plate mounted with two special bearings with long roller connecting plate from the top, magnetic. Given the angle of the fixed side screw clamp.
Recommend to read
CURLY SAW
To complete the profile of woodcarving, offer readers a "M-K" to assemble a simple machine based on the electric drill IE-1036Э with electronic regulator of frequency of rotation of the...
PAINT WITHOUT SECRETS
Assortment of paints (coatings) are currently quite wide, and therefore, in such a variety without the advice quite difficult to understand. Get expert advice from the seller not always...