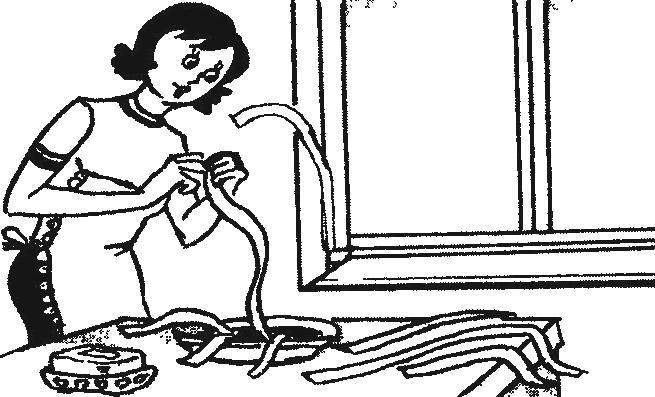 A lot of any tips on winterizing the Windows in the winter. I decide all problems, zakieva them to the linen strips, soaked in soapy water. Such strips after soaping become impermeable to air, a well-glued and easy to remove, no pulling a layer of peeling paint. Yes, and you can serve without replacement for several years. It is advisable to have a set of strips of different widths: from 4 to 8 cm, a length of about 80 cm.
O. EVDOKIMOV, Saint-Petersburg
Recommend to read
"NO NOISE OF THE CITY…"
If the Windows of your apartment face the street with heavy traffic, the silence in the house should not wait. Meanwhile to prevent in your home decibelle excessive noise anyone. To do...
THE DRAFT IS NOT TERRIBLE
With insulation front door difficult to close up a crack from the attachment loops. However, there is a simple way to prevent the flow of air between the door and the frame: simply stick...