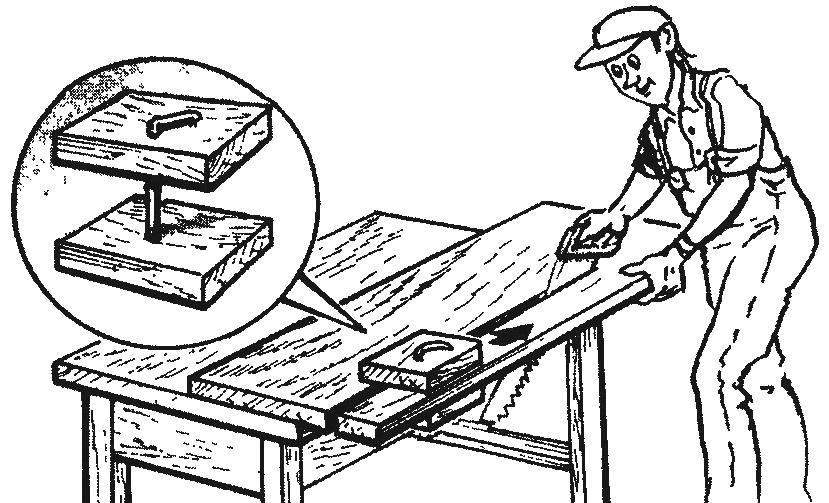 The design of this device and receive the dissolution of the long boards alone I suggested to an experienced cabinetmaker. Before you cut from boards (chipboard, plywood) equity bar, it is necessary to first make a simple device: a couple of small wedges to connect a thin nail with a gap between them equal to the thickness of the Board. Having washed down, insert the jumper and nail to continue to cut, as needed moving closer to the hacksaw and the device. Now the canvas of the tool is not jammed, and the plank will be bent and the end of the operation will not happen its an unfortunate cleavage (cleavage) from the Board.
A. RODIN
Recommend to read
SCREW TIGHTLY
In cases when you want to prevent turning of the screw, screwed into a Board or plywood, I use a very simple way. Of stiff wire or a nail, whose diameter corresponds to the width of the...
CALIPER
Among the tools and devices for measuring the internal diameter of pipes and other cylindrical bodies is probably the most simple. Made of plywood, plastic or metal, cut an isosceles...