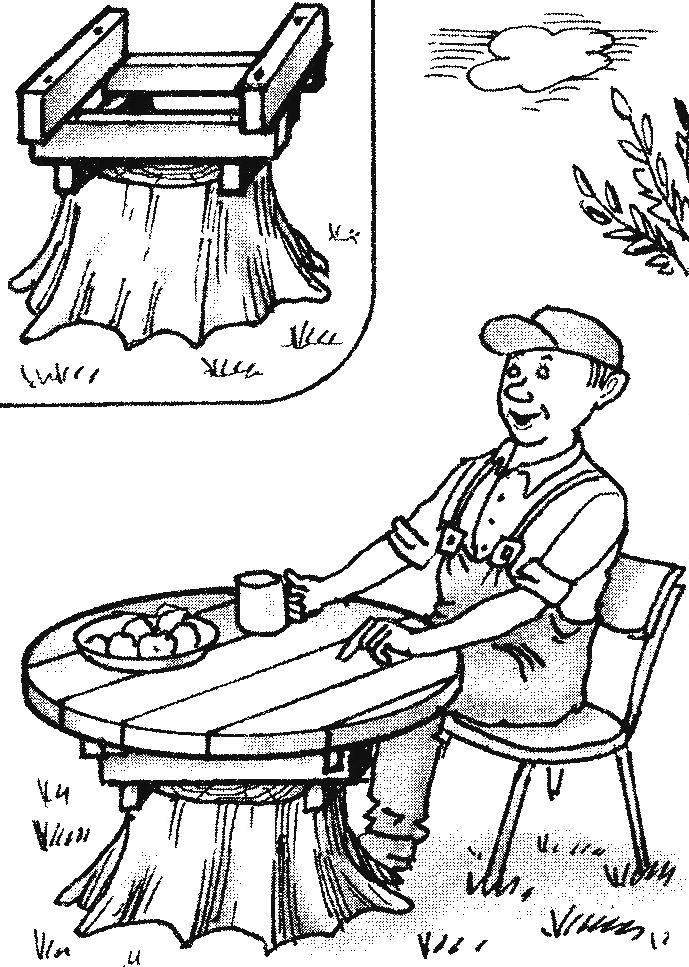 The stump on the dacha is usually not only a hindrance but also a problem: to root out its not so easy. However, you can not get rid of it, but rather made to serve. For example, using it as a base, attach it to the original table. This wooden bars directly mounted on a stump base and is applied on top of Board or furniture Board tabletop.
Recommend to read
RAILS ON THE TABLE…
For model railroad two rail strips are made from sheet aluminum. They need to be screwed to a wooden block. They mounted on the side bars of wood that make up the profile of the mound....
THE TRESTLES-IMPROMPTU
That usually takes home the wizard when you need to saw off the bar or the Board? Most often, kitchen stool, judging by the scars left on it by the saw. Meanwhile, it is easy to make...