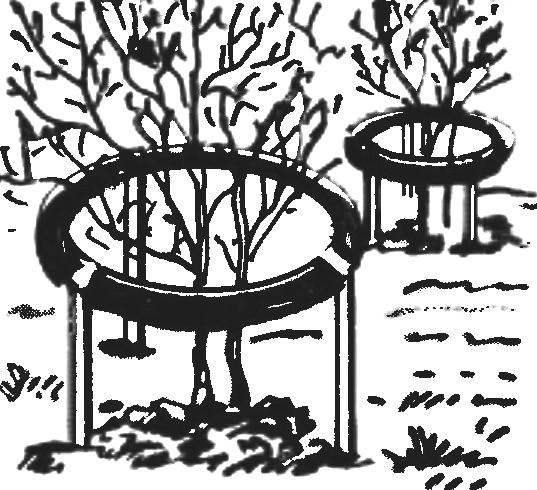 I agree that many of us had to watch near various settlements of dump scrap and scrap metal. Considerable space they take end-of-century Bicycle and motorcycle tires. Propose to extend their lives is to use them in the garden as holders of the branches of the currant bushes, gooseberries or raspberries.
R. MIFTAKHOV, D. K a e n l s K, Tatarstan
Recommend to read
WATCH YOUR FINGERS!
To protect the fingers from accidental hammer blow, enough to produce a simple holder for the nails. In the metal plate with a length of approximately 100 — 150 mm is necessary to saw...
WHY WOULD AN ARTIST CURLER?
To restore the "hair" rassohnetsya brushes is possible, having moistened it with water and pulled from the handle with a rubber band. Excellent "curlers" are, in particular, of the...