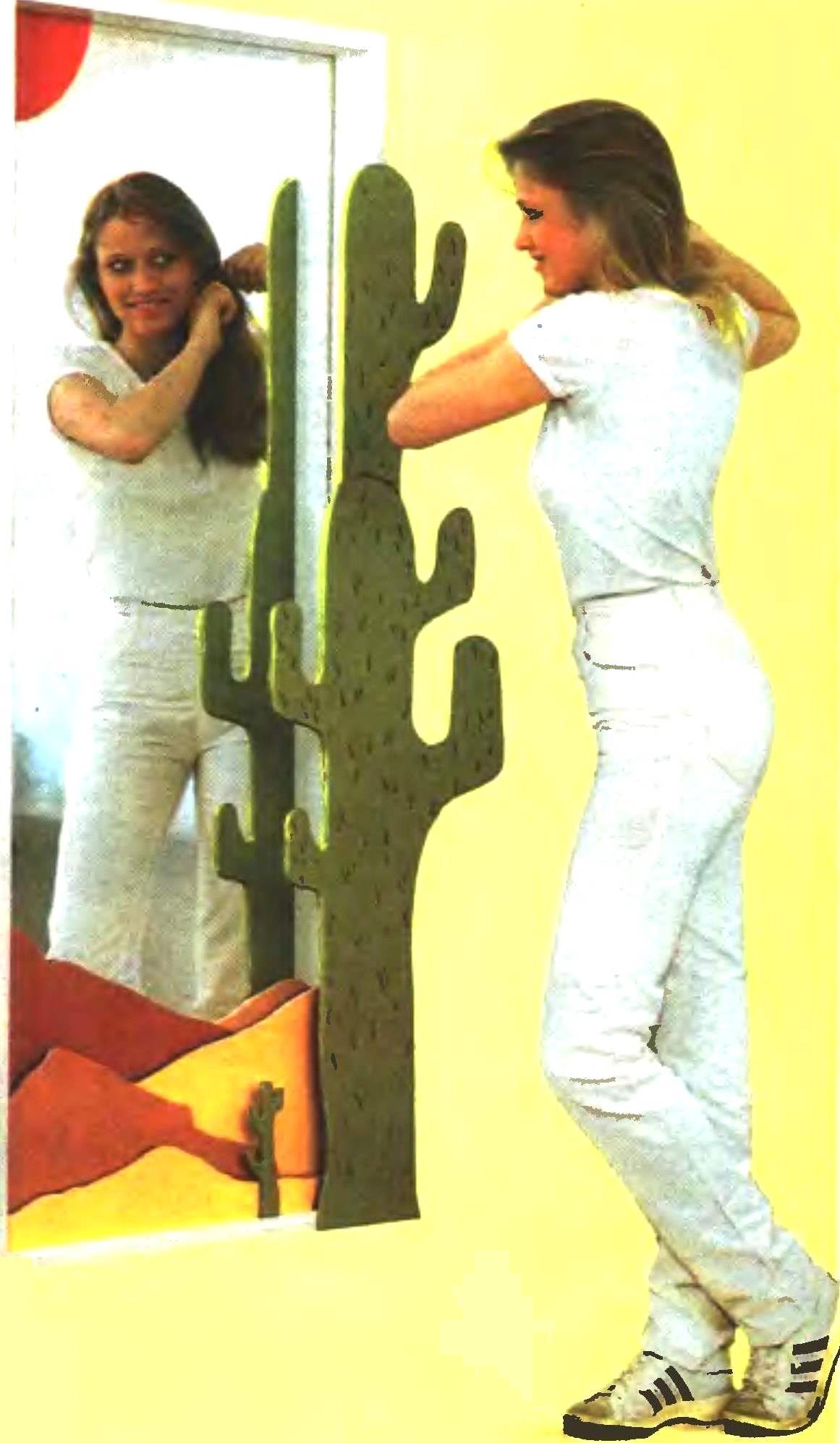 I wonder whether someone from the research of sociologists on the importance of mirrors in women's lives? Indeed, since the introduction of mirrors to the present day they have for the fair sex is some magical, magnetic power. It's safe to say that none of the women can not imagine without them its existence. So if you don't know what to present your beloved woman a gift, or how to win her affection, give the gift of mirror. And not just store-bought, and definitely added a homemade frame of the original form. Some interesting examples of design of mirrors offers the German magazine "Praktik".
"Mirage in the desert"
This is the most simple version of making mirrors. For its implementation need to collect from boards section 25х80 mm rectangular frame and place at the bottom of barchan dunes, and along one of the vertical sides — "cactus". All overlays are cut out of plywood with a thickness of 8 mm For the connection of the parts of the frame used wooden pins Ø 6 mm. Mirror is attached to the frame with glazing beads section of 10×10 mm or inserted into selected rear slots.
An important role is played by the color scheme: "cacti" it is better to paint in green, "the dunes" — in various shades of yellow and brown "sun" to make a bright red, and the frame is white.
Fig. 1. "Mirage in the desert":
1 — "cactus" (plywood 8х420х1450 mm) 2 — frame (Board 25х80х1630 mm — 2 PCs, 25х80х580 mm — 2 PCs.), 3 — mirror (5x600x1600 mm), 4 — "dunes" (plywood 8х420х580 mm, 8х300х580 mm, 8х250х580 mm, 8х120х580 mm).
Indicated on the drawings the dimensions correspond to the mirror dimensions 600х1600 mm. If you buy in store or order in the Studio is a big mirror on fails, then the entire structure can be proportionally reduced or modified as applied to existing materials. This recommendation applies, incidentally, to all further developments.