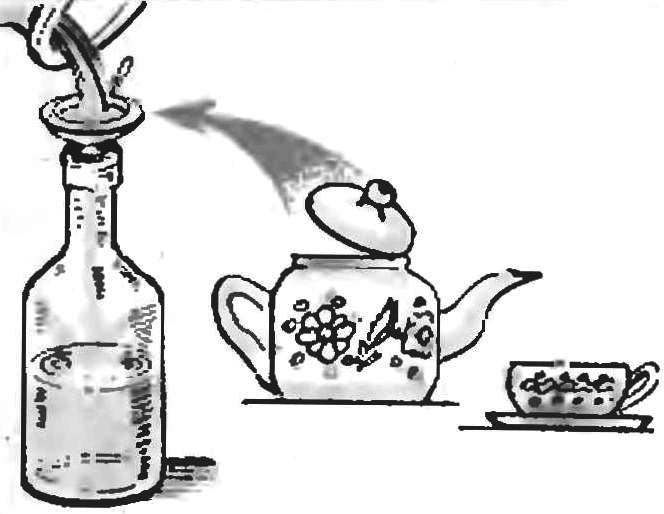 If you need to pour the liquid from the jar into a container with a narrow neck and a funnel on hand that can be use inverted lid with a hole from a teapot or sugar bowl.
R. MOROSIN, Vologda
Recommend to read
REVERSE CURRENT PROTECTION
The vast majority of household electrical appliances aren't grounded. At first glance, it is not necessary: the chassis devices are securely isolated from the network, and work with...
END-EXPRESS
For more convenient use of masking tape or duct tape, there are special tapes with a knife, not giving to the same after use to stick the remaining end. In the absence of such a device...