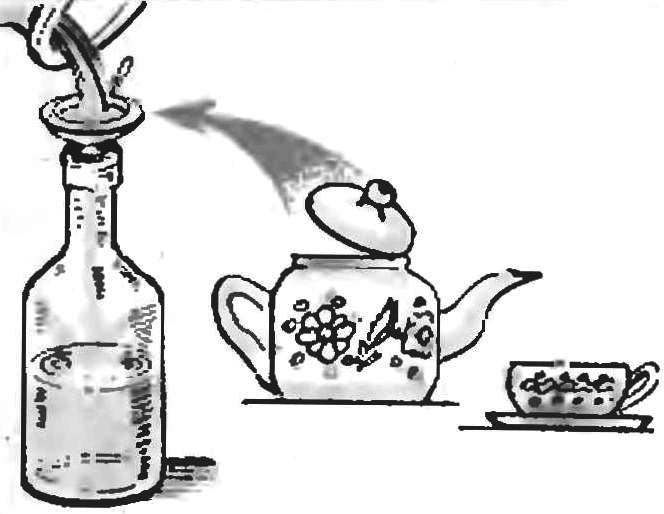 If you need to pour the liquid from the jar into a container with a narrow neck and a funnel on hand that can be use inverted lid with a hole from a teapot or sugar bowl.
R. MOROSIN, Vologda
Recommend to read
TRAP FOR PAINT
When painting the ceiling, cornices, etc. paint with a paint brush sometimes drains on hand. This will help avoid simple cropped funnel from a plastic bottle, put on the brush.
WITHOUT A BRUSH AND IS CONVENIENTLY
Offer an easy and convenient option of using paper glue sold in plastic bottles without a brush. On the lid of the bottle make a hole with a diameter under the core-tube of a ballpoint...