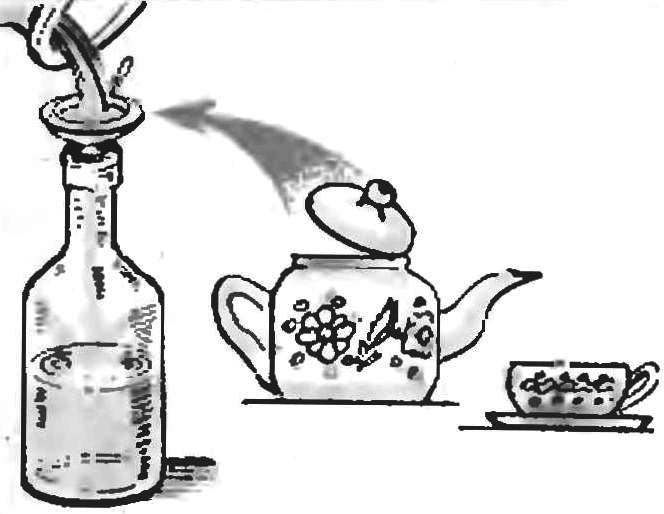 If you need to pour the liquid from the jar into a container with a narrow neck and a funnel on hand that can be use inverted lid with a hole from a teapot or sugar bowl.
R. MOROSIN, Vologda
Recommend to read
TABLE-SLADES
This folding table is very convenient addition to the pantry room or closet where you store tools. When folded, it occupies so little space that he will notice something is not right. I...
WOOD ON THE CHAINSAW
Winter in our Northern lands long. Roads are not so thick, and those on time do not have time to remove snow from. It turns out that no trails of cars people here do not easy, moreover,...