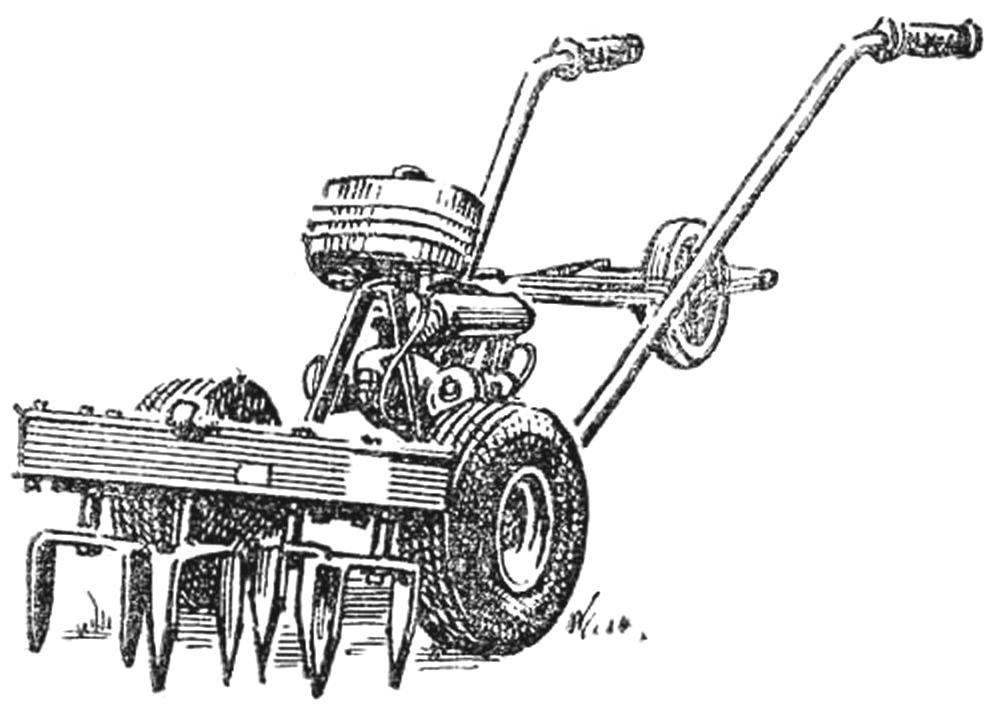 Materialiter Mr-3-4 (motor cultivator, 3-I model, 4-rotor) is a result of long searches conducted by young inventors. The final version consists of engine, from chainsaws "Friendship" with a homemade step-down gear, the Whole mechanism is mounted on a frame supported on two rubber wheels of the kart. Handles are two section of water pipe; the spacer between them fastened pivotally with the front wheel which functions as a regulator of penetration.
In the transport position, the front part of motorycles, i.e. the gearbox and underneath the knife raised. Knives represent a U-shaped bracket and positioned so that upon rotation come into adjacent, mutually cleaning each other.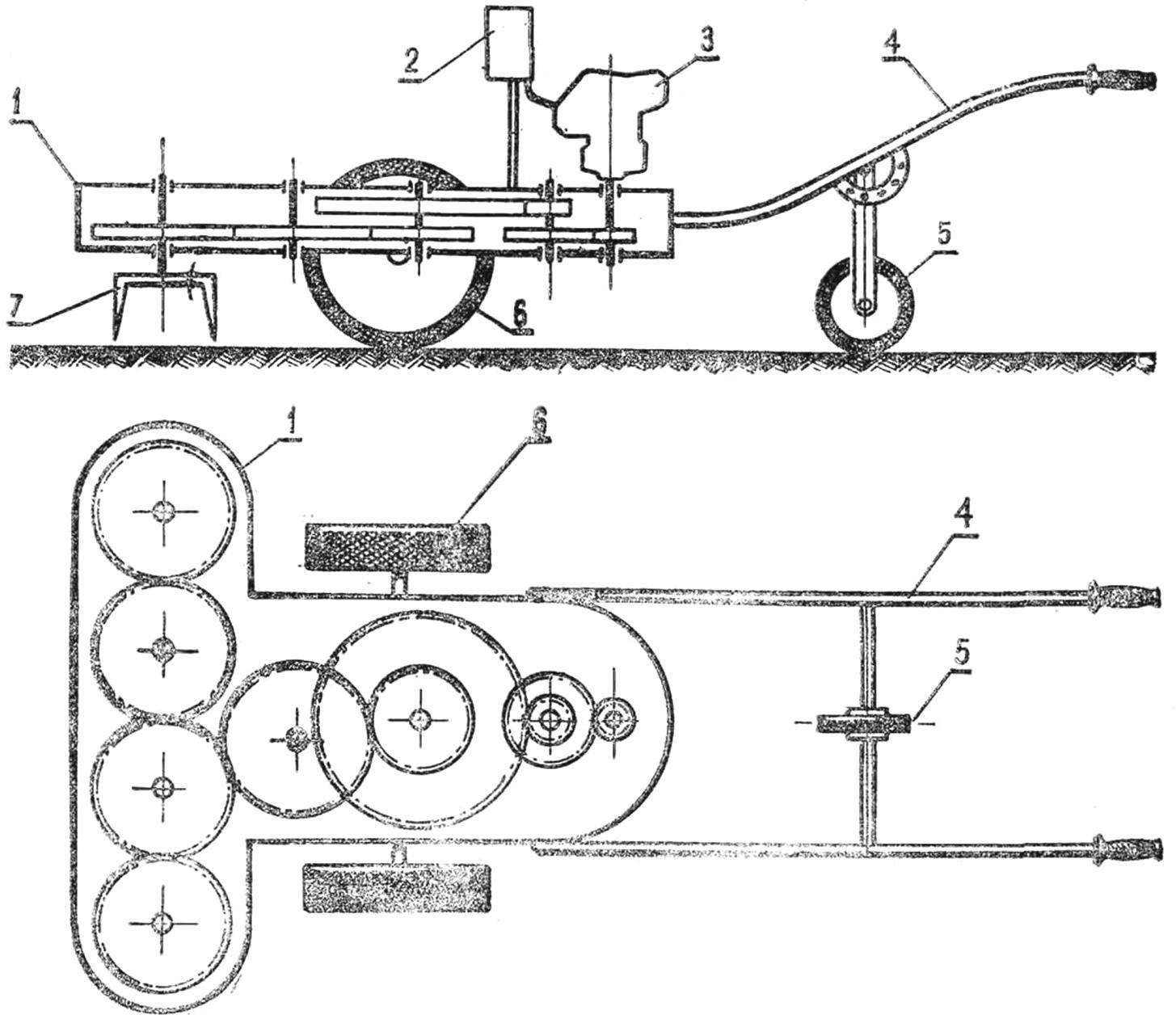 GENERAL VIEW AND SCHEME OF MOTORYCLES MR-3-4:
1 — reducer, 2 — fuel tank 3 — engine, 4 — handle, 5 — wheel regulator of penetration, 6 — wheel, 7 — rotary knives.
TECHNICAL CHARACTERISTICS OF MOTORYCLES MR-3-4:
weight — 29 kg, length with handles — 1600 mm, height is 500 mm, the processed strip width — 540 mm, depth of loosening up to 80 mm, the rotation speed of the blades 120-180 rpm performance — up to 0.05 ha/h.
Recommend to read
METAPHOR
Isn't that a stark contrast: while the fields of collective and state farms are treated today powerful "Kirov workers", the private plots of rural workers in the old plow at best plow...
ROTARY HARROW
What could be simpler than a rotating roller with teeth! Bumping clods of ploughed soil, he crushes them like a harrow. Peg line Ripper developed members Vorovskogo mug enemskoe school...