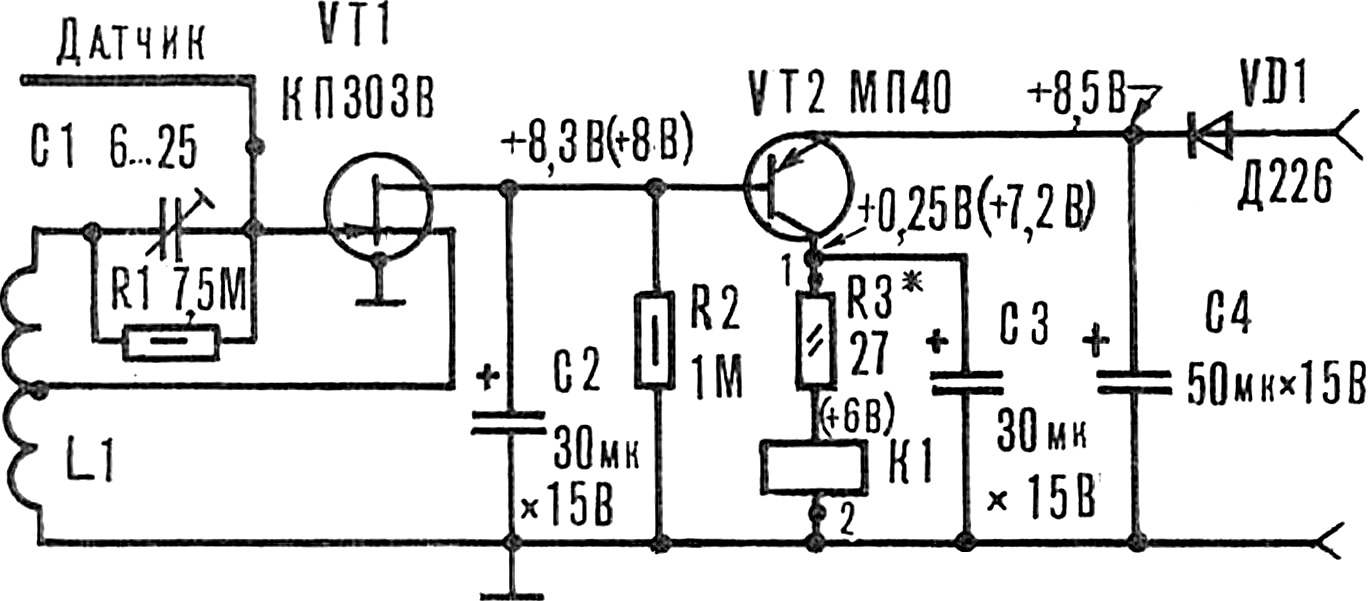 Automatic device can be used in various models, toys that when meeting with obstacles will change their movement, as well as in everyday life (villages, for example, in the chair the lights went on in the lamp, the music began, earned the fan); to turn the light on in the premises (hallway, room, pantry); for the car alarm.
Previously published schemes of capacitive relay is quite complex, have large dimensions and a high level of interference radiation. Meanwhile this device within a radius of 4-5 m us a picture that is small in size (85X30 mm), powered from a DC source voltage 9-12 V supply current in the initial state to about 7 mA, and the relay — to 45 mA.
Schematic diagram of the capacitive relay in figure 1. Transistor VT1 is assembled a low-power generator with an operating frequency of 465 kHz, and the triode VT2 electronic key to turn on relay K1, the contact system which connects the actuator. The VD1 diode protects the device from accidental polarity reversal plug-in power supply.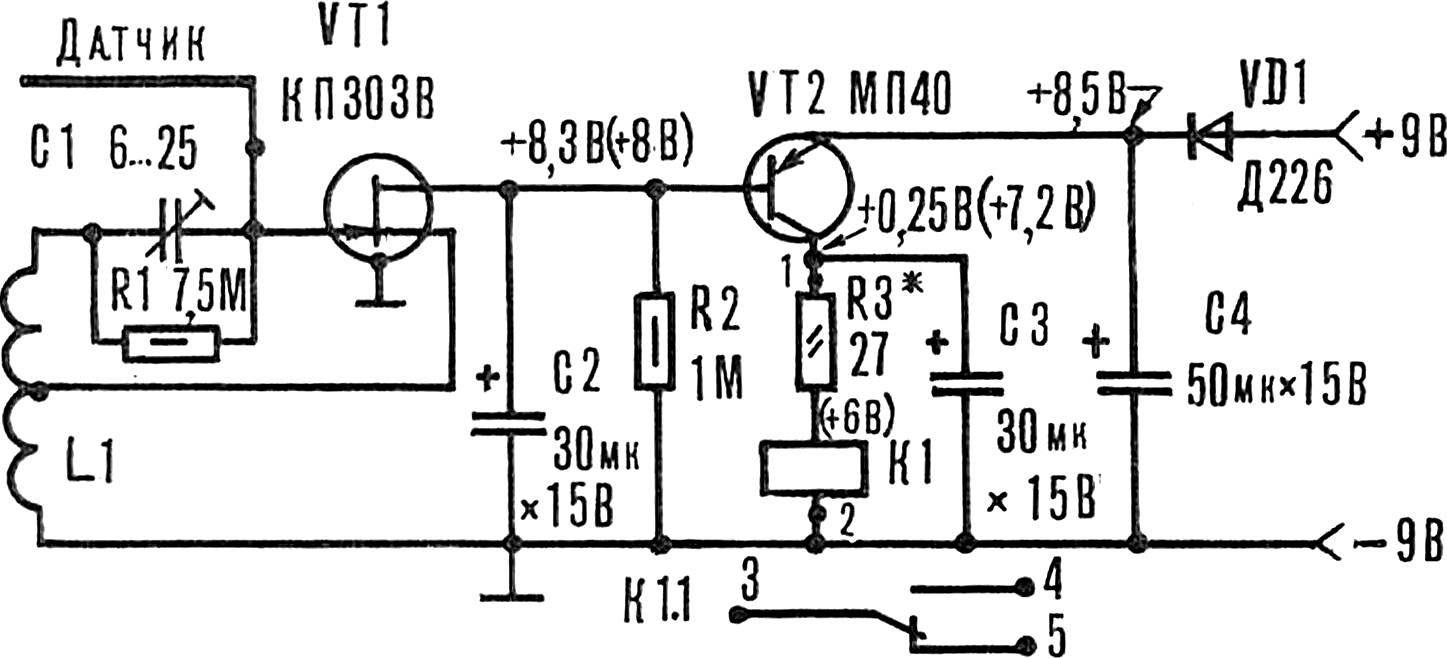 Fig. 1. Schematic diagram of the capacitive relay (in parentheses voltage at the relay).